The people who race bicycles down mountains didn't always wear helmets.
Some of those non-helmeted downhill bikers, like the creator of this one, are also French.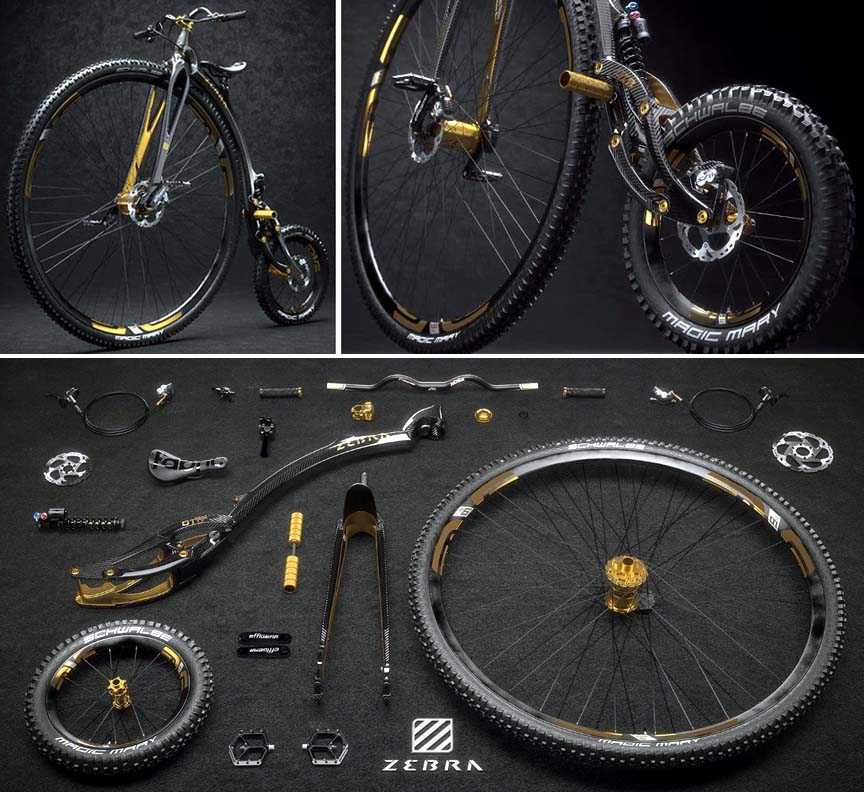 The OTB (Oddly Tall Bike) Zebra utilizes the latest in materials and technology.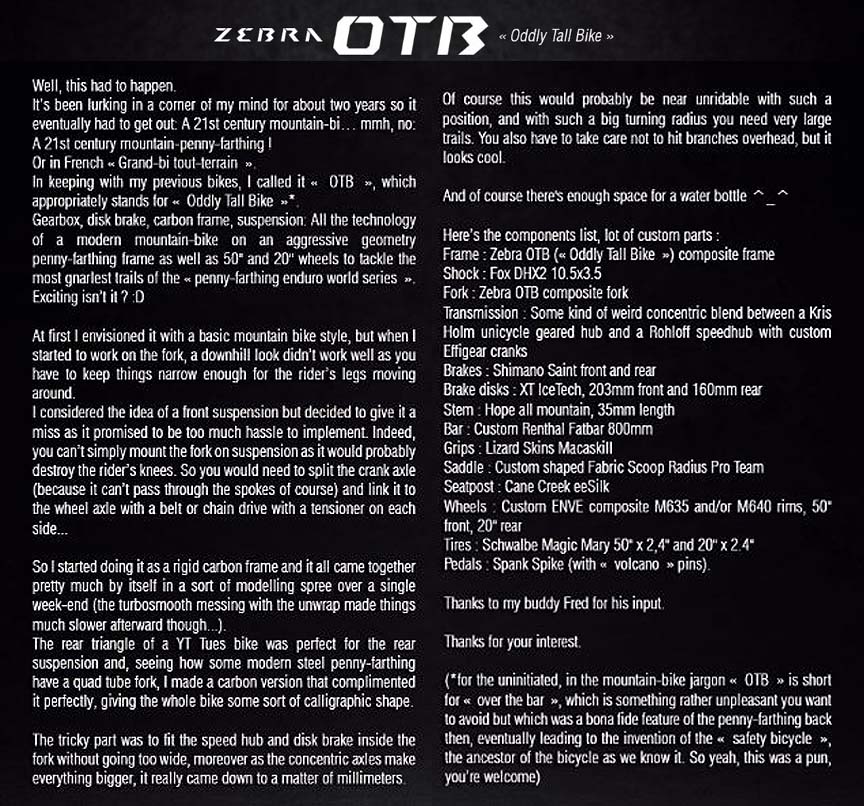 This guy's day job is to transform blueprints into illustrations which will convince "high net worth individuals" they do indeed need an unborn Marmot skin sofa, and a gold toilet.
link
link