In Chicago the gangs (street, not cosa nostra) use to have business cards. I remember some motorcycle gangs had them.
They would give you one if the helped you like change a tire or something, but not if the put your leg on the curb and stomped your knee.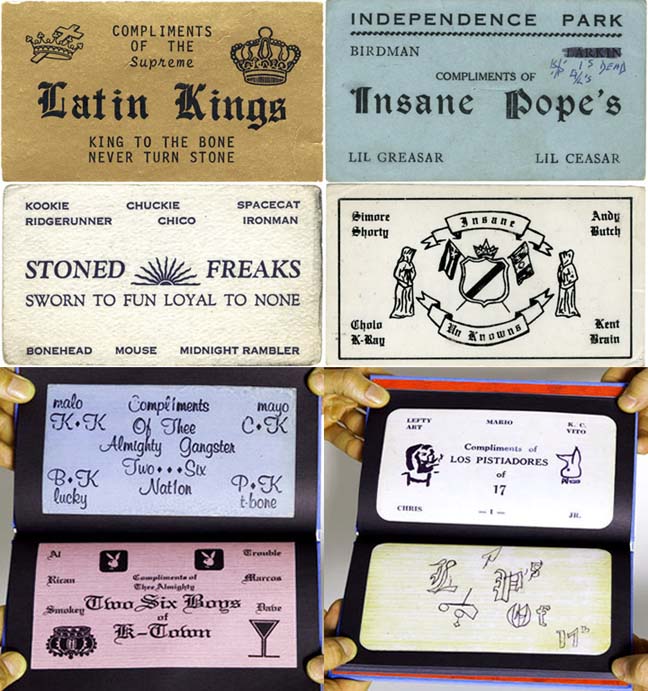 Some fancied themselves as lady killers... I hope in an amorous way.