Save those Christmas snapshots they may make you rich.

My friend
NAG
posted a link to a list of the top
20 most expensive(auction) photographs
, I just don't get it.
Not only the subject matter of the pictures themselves, there are many expensive paintings I don't care for,
but a painting is pretty much one off, the only one. Photographs can be turned out en masse.
The photographer says he won't, you pay millions, he says he had his fingers crossed, you're fucked.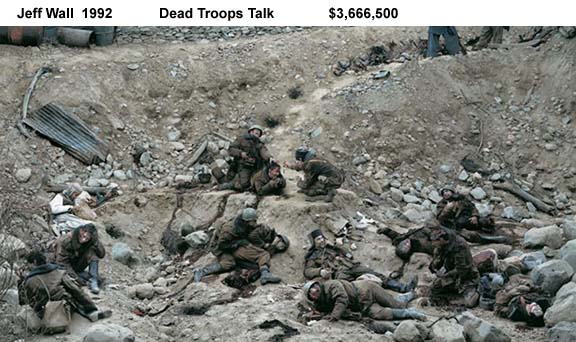 Quote:
As one of the more "recent" art forms, photography's popularity in the art market has grown and grown, with the highest amount paid for a photograph sticking at $838,000 in 1999 until being bumped off the top spot 4 years later with a sale of $922,488, and then again 2 years later when the first million-dollar photograph was sold for $1,248,000.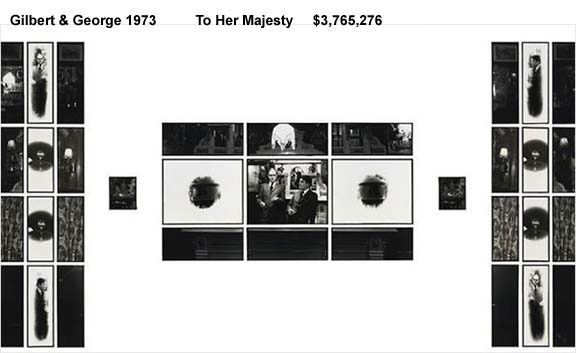 Quote:
Andreas Gursky is by far the most successful photographer when it comes to selling the most expensive photographs at auction (with 9 prints selling for over $1 million), followed by Cindy Sherman, who is the most successful female photographer to sell at auction (with 7 lots selling for more than $1 million).
Hmm, 9 prints vs 7 lots? Are they the same thing?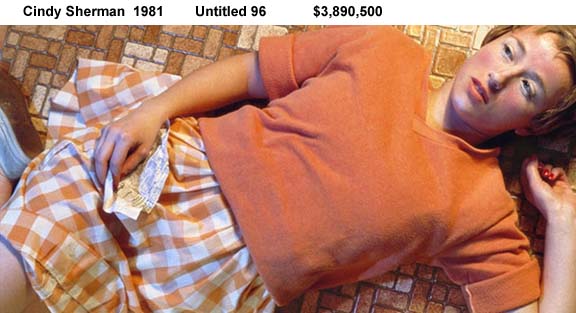 Quote:
The overwhelming majority of these photographs were created via analog cameras, suggesting that film photography is considered far more valuable than digital. The most recent image to have been captured in the list is Tobolsk Kremlin, a digital print from Dmitry Medvedev, taken in 2009, and the oldest is Joseph Philibert Girault de Prangey's Daguerreotype 113 Athenes, Temple de Jupiter captured in 1842. These photographs were taken 167 years apart.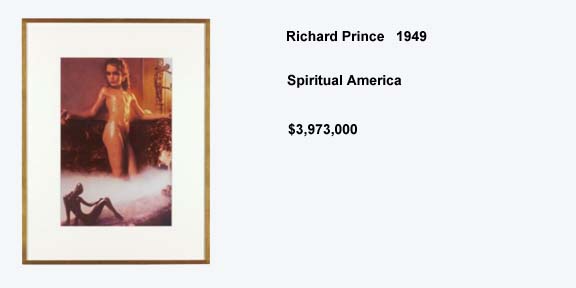 Quote:
Some photographs feature several times on the list, such as Cindy Sherman's Untitled Film Still 48 and Untitled 96, and Richard Prince's Untitled (cowboy) with different editions of these prints selling in different years and, sometimes, different auction houses.
So they do make more than one of each.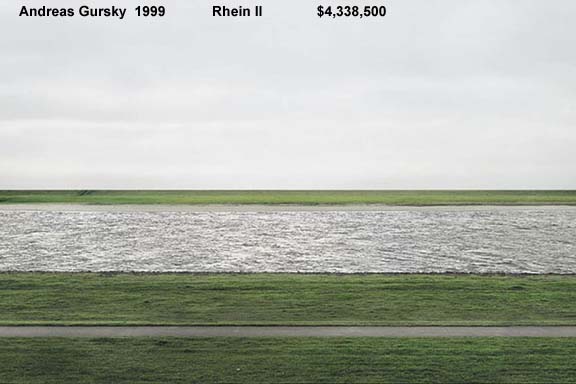 I don't get it.