The future is unwritten
Join Date: Oct 2002
Posts: 64,213
Jan 9th, 2018: The Lady Was a Doctor, Suffragette
---
Women wanted to be doctors, they fought for it, they worked for it, they sacrificed for it, they got it. Last year more women enrolled
in medical schools than men. Have women finally realized they can do anything? Or have men realized they can marry a doctor
and spend their days at the spa, playing bridge, and tanning at the pool?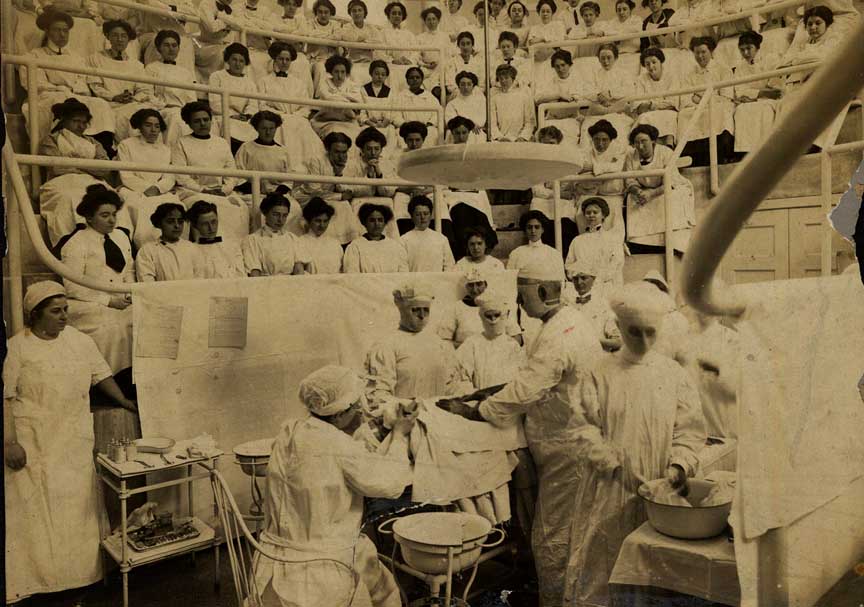 Quote:
In early November 1869, Anna Broomall, a student at the Woman's Medical College of Pennsylvania (WMCP), was passed a note. It had made the rounds among her male counterparts at the University of Pennsylvania Medical School before a clinical lecture at Pennsylvania Hospital. For the first time, WMCP students were to attend this lecture, which was an essential, hands-on experience for medical students. The message on the slip of paper was significant enough that Broomall kept it for more than 50 years: "Go tomorrow to the hospital to see the She Doctors!"
On Saturday, November 6, Broomall recalled, she arrived at the lecture along with 19 other young women. What happened next became known as the "Jeering Incident."

The incident caught the attention of the press. "Newspaper articles about this incident nearly uniformly condemned the men for 'ungentlemanly' behavior," says Murray. The Philadelphia Evening Bulletin called for expulsions and arrests of men who continued to harass the students in the streets. The public reproach wasn't universal, however. A very different view came from a letter to the editor of the New Republic newspaper: "Who is this shameless herd of sexless beings who dishonor the garb of ladies?"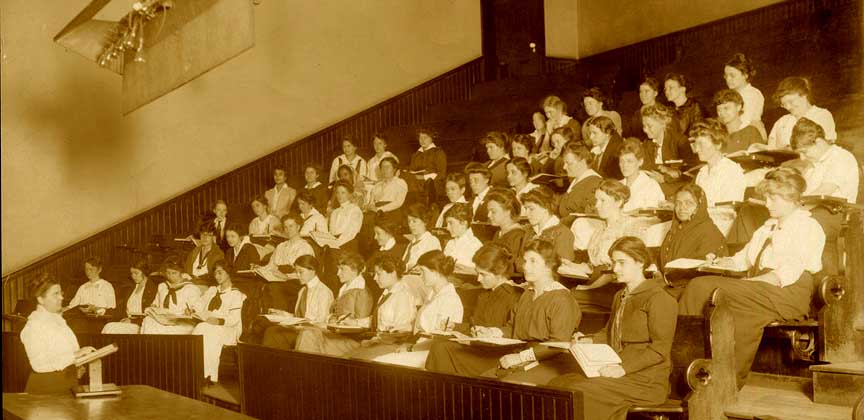 Quote:
At a time of strictly observed gender roles, it was very rare for a woman to seek a medical education. In 1849—a year before WMCP opened—Elizabeth Blackwell became the first woman in America to earn a medical degree, from New York's Geneva Medical College. Her initial application was subject to a vote by the all-male student body. Assuming that it was a joke, they all voted "yes."

But Joseph S. Longshore had a different view. A Quaker, abolitionist, and physician, Longshore was a fervent believer in the importance of women's education. Along with other physicians and businessmen, he co-founded WMCP, and its first class included his sister Anna and sister-in-law Hannah. "That the exercise of the healing art, should be monopolized solely by the male practitioner … can neither be sanctioned by humanity, justified by reason, [nor] approved by ordinary intelligence," he declared at the College's introductory lecture.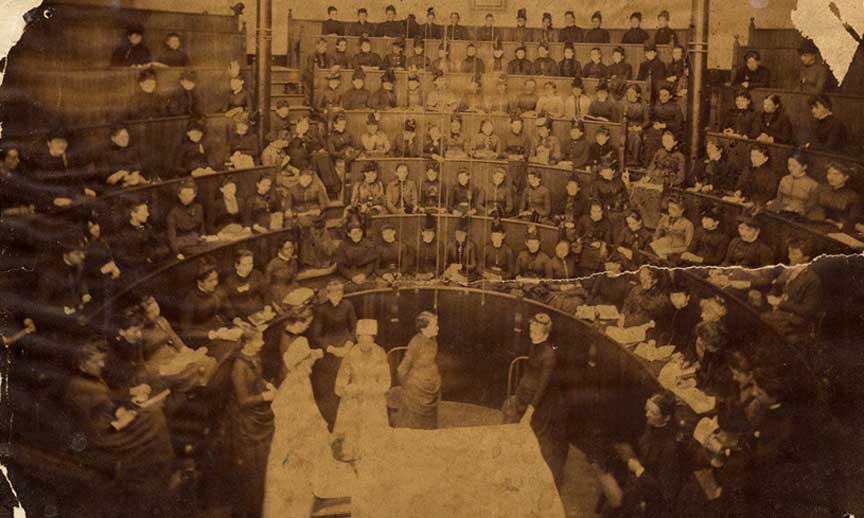 Quote:
"The 1885 photograph of three foreign women medical students dressed in the traditional style of their home countries is an image that surprises people all over the world," says Murray. "It's unusual enough to see photographs of 19th-century women doctors, but seeing a visual representation of the fact that women came to WMCP from foreign countries at that time is generally fairly shocking to most."
A 1904 newspaper reported that WMCP's alumnae include women from "Canada … Jamaica, Brazil, England, Sweden, Denmark, Switzerland, Russia, Syria, India, China, Japan, Burmah, Australia, and the Congo Free State."

Quote:
Another notable image shows the class of 1891. At the far right is Halle Tanner Dillon Johnson, an African-American student from Pittsburgh. She graduated WMCP with honors, and became the first woman to practice medicine in Alabama—but only after passing the 10-day Alabama State medical exam, described by The New York Times as "unusually severe."
You've come a long way baby.
link
__________________
Everything is interesting... look closer.