No big deal just another abandoned 1953 Chevy, which is not a year collectors or hot rodders drool over.
Itís probably green with envy because itís not a tri-five. Nah, just kidding ya.
Actually itís not a Chevy, itís not even a car, itís a bronze statue.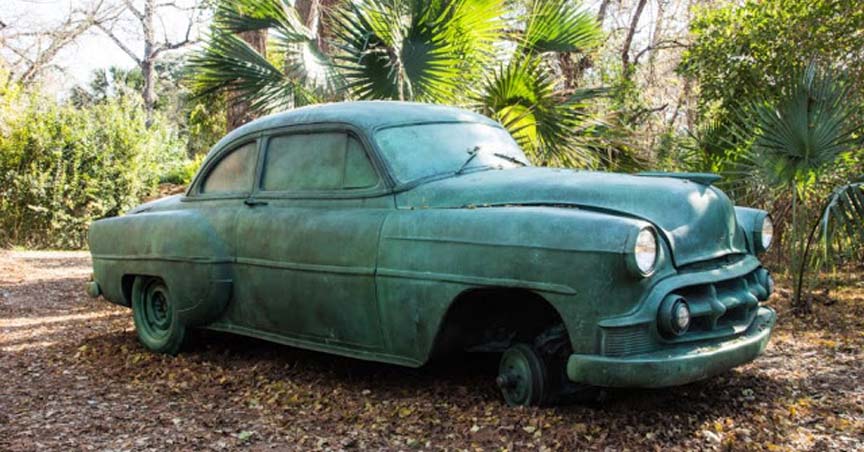 Quote:
Road Angel, 2016, Artwork © Terry Allen
Bronze with audio and light. 65 x 181 x 81 1/2 inches.
Collection of The Contemporary Austin. Commission, purchased with funds provided by the Edward and Betty Marcus Foundation, 2017.

This piece, cast in the Deep in the Heart Art Foundry, in Bastrop, was unveiled in December on the outdoor grounds of Austinís sculpture park at Laguna Gloria. The work is an almost-exact copy of Allenís first vehicle, a 1953 Chevy, except for a missing front passenger-side tire.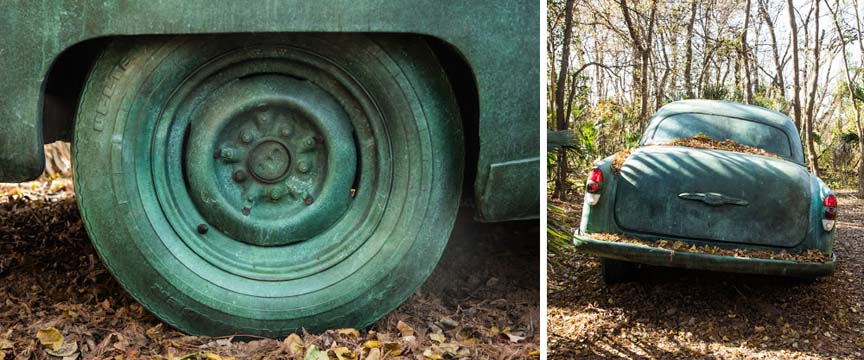 Quote:
That wheel well instead hides a speaker that blasts, as Allen put it, ďThings youíd want to hear coming out of a car.Ē an ongoing audio archive: recordings by musicians, artists, and writers emanate as if from the carís radio at random intervals, recounting songs and oral histories lived in the backseat and behind the wheel.
The detail is incredible.
link