At 23 and 24 Leinster Gardens, Bayswater, London W2, are 5 story upscale houses like their neighbors.
But they look different, no curtains, no cat on the windowsill, and the windows are all white.
That's because they're a lie, a sham, like a Hollywood movie set.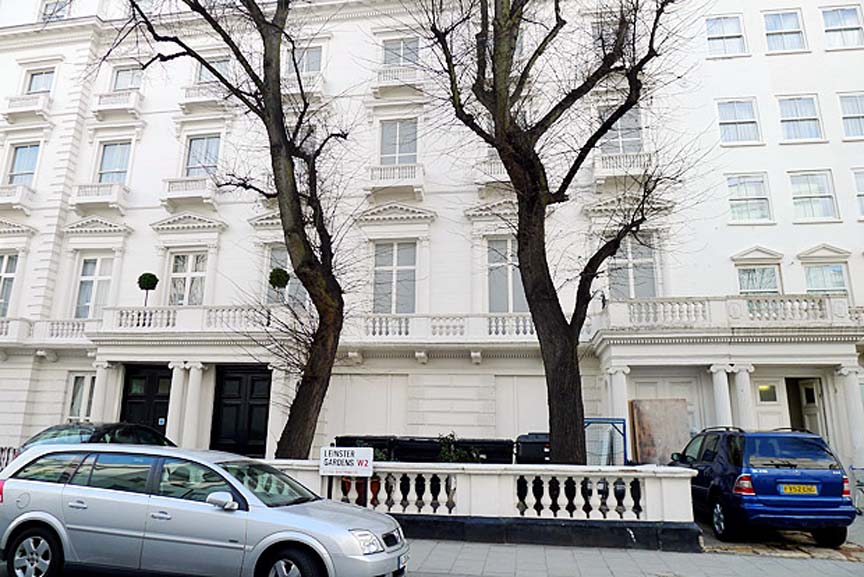 Quote:
The Metropolitan Railway – the world's first underground railway – began conveying passengers in 1863, with the subterranean lines constructed using a method called 'cut and cover'.
As the name implies, this involved digging a deep hole to house the underground tracks, and then covering over the tunnel.
The route of the line between Paddington and Bayswater (opened in 1868) necessitated the demolition of 23 and 24 Leinster Gardens, situated on a long, upmarket terrace of five story houses, and it was decided to build a 5ft-thick facade which matched the houses either side of the break.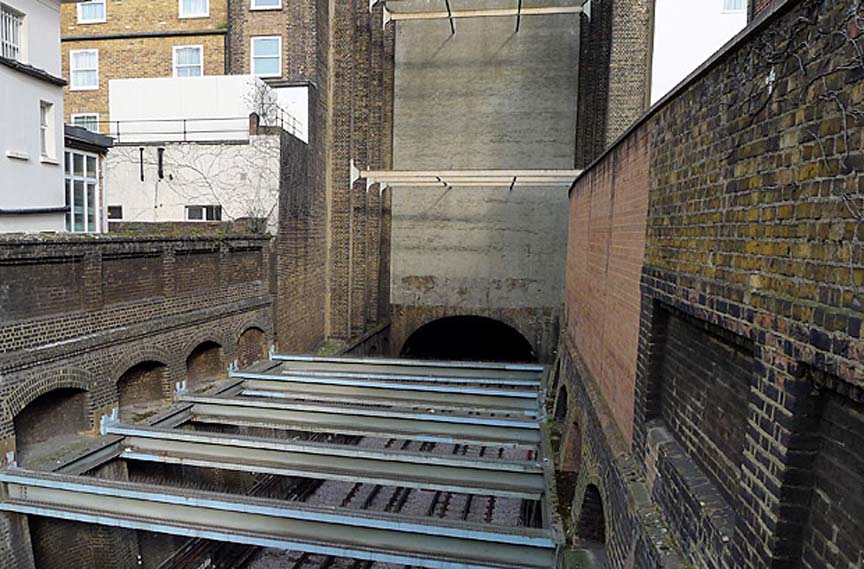 The ensuing gap behind the facade left a stretch of railway track open to the elements, which proved to be a handy place for passing locomotives to 'vent' off.
It may sound rather rude, but venting was an essential means of keeping the underground tunnels clear of smoke and steam.
The original locomotives on the Metropolitan and District Line were powered by steam, and although they were fitted with condensers, engines still needed open air stretches of track to disperse the fumes.
Since the new trains don't need to "vent off", I imagine the property would be worth a fortune today.
link