I spotted this picture on a website saying only it was a zoo construction site.
It gave a link to one of those Tumbler sites that tell you nothing and I wanted to know what zoo.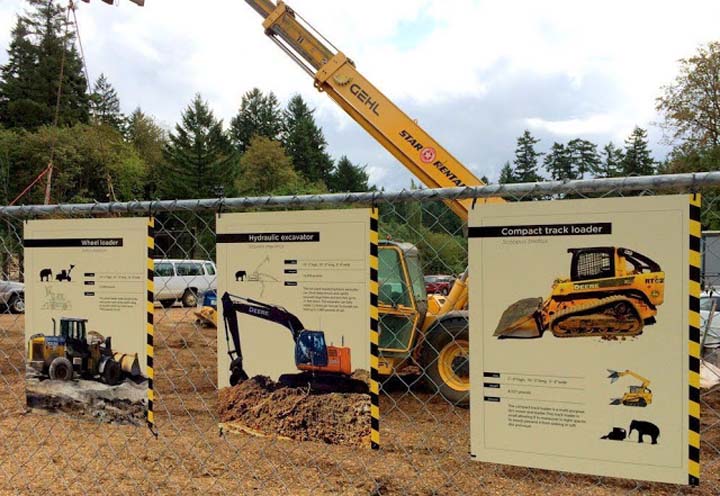 Google images only gave me links to the type site like the Tumbler I'd seen.
TinEye had a bunch of links that were pretty much the same but one had this picture that was at different location.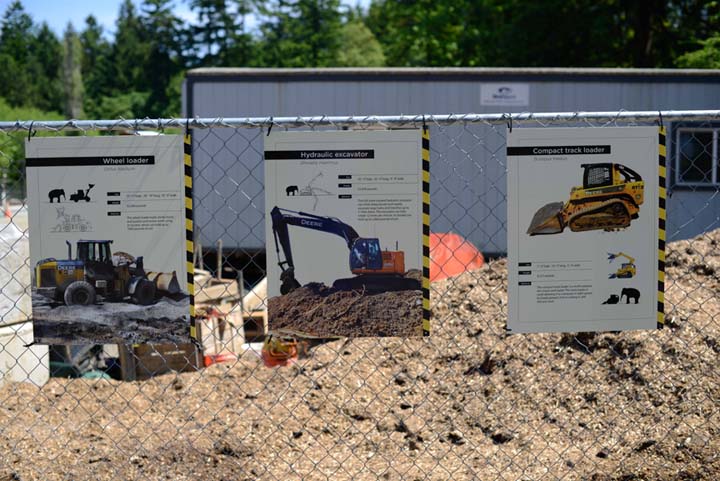 After dozens of links and reading hundreds of comments the first picture is the Portland, OR, Zoo.
No location for the second picture but claims of seeing the same signs at zoos in Omaha, Pittsburgh, and Houston.
I guess there are construction companies that specialize in zoo habitat building, at least as a sideline, reusing the same signs.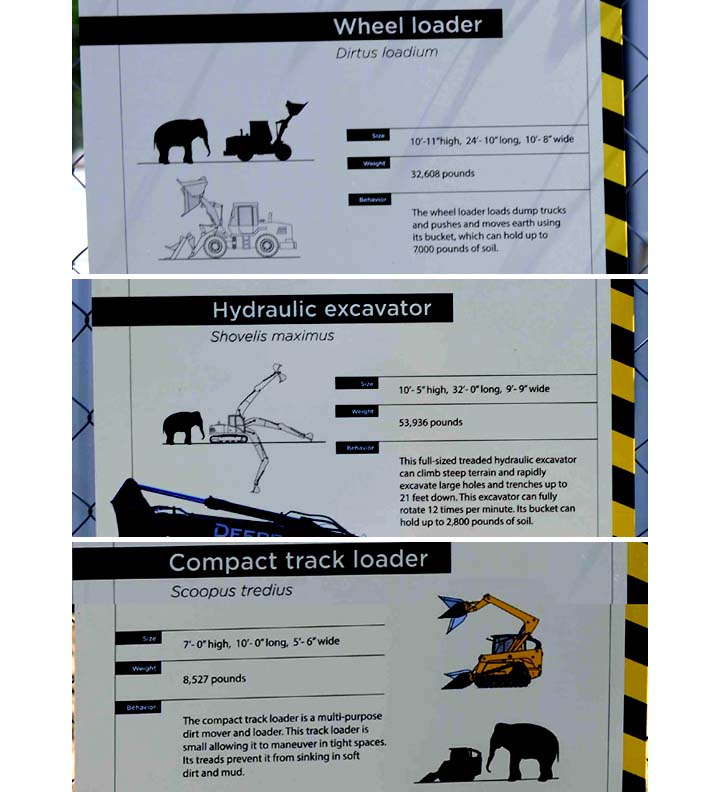 The comments agreed, small children of both sexes loved these signs and the machines more than the animals.