The future is unwritten
Join Date: Oct 2002
Posts: 64,703
July 1st, 2018: North of the Border
---
Tom Kiefer moved from Los Angeles to Arizona to escape the rat race and dedicate his focus on becoming a pro photographer.
He took a $10 hr janitor job with the CBP for groceries and more importantly wasn't rocket surgery leaving his head to focus on photography.
Quote:
Tom Kiefer was a Customs and Border Protection janitor for almost four years before he took a good look inside the trash. Every day at work—at the C.B.P. processing center in Ajo, Arizona, less than fifty miles from the border with Mexico—he would throw away bags full of items confiscated from undocumented migrants apprehended in the desert.

One day in 2007, he was rummaging through these bags looking for packaged food, which he'd received permission to donate to a local pantry. In the process, he also noticed toothbrushes, rosaries, pocket Bibles, water bottles, keys, shoelaces, razors, mix CDs, condoms, contraceptive pills, sunglasses, keys: a vibrant, startling testament to the lives of those who had been detained or deported. Without telling anyone, Kiefer began collecting the items, stashing them in sorted piles in the garages of friends. "I didn't know what I was going to do," he told me recently. "But I knew there was something to be done."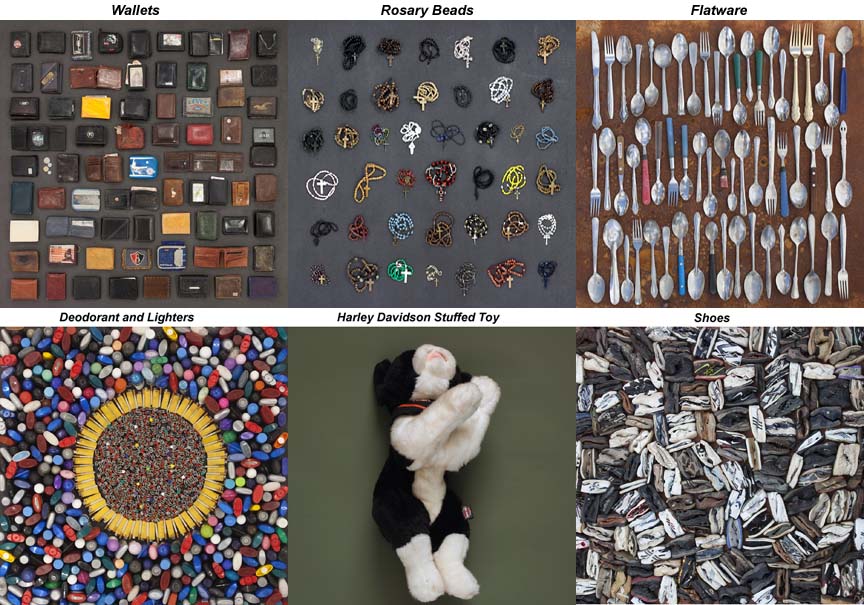 Quote:
Now he began photographing his C.B.P. collection in his studio, arranging and rearranging items, sometimes putting a single stuffed animal or T-shirt in the frame, more often capturing like with like: dozens of roll-on deodorant sticks, hundreds of nail clippers. Today, he has taken hundreds of photographs of objects he brought home from the processing center. Together they make up "El Sueño Americano" ("The American Dream"), an ongoing project that, thanks to its unconventional perspective on U.S. migrant policies, has launched Kiefer into a photography career he's dreamed of for decades.

But he hadn't spent much time thinking about these policies, and he hadn't realized how broadly they were applied, or just how many of the confiscated items—including cell phones and wallets, many still containing I.D.s, prepaid debit cards, and cash—were ending up in the trash, never to be returned.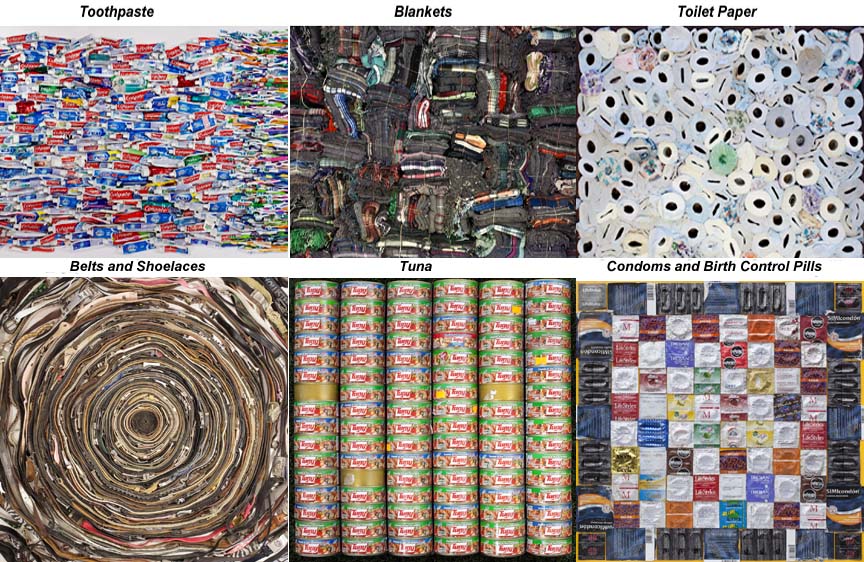 Quote:
In 2014—after more than a decade working with C.B.P., and after seven years of sneaking out the trash—Kiefer quit his job to work on "El Sueño Americano" full-time. One day in Ajo, he ran into a secretary from his old job: the C.B.P. agents, she told him, were "furious" that he'd spent his on-the-clock time "stealing" government property for a private project.
He's going to have the NSA, FBI, IRS, and a bunch of minor agencies after his butt.

link
__________________
Everything is interesting... look closer.