Winter's coming, the snowbirds are heading for warmer climes like Florida.
The less fortunate are dreaming of a week or two Florida vacation to break up winter.
Ah yes, sandy beaches, fresh ocean breezes, sparkling water, neon slime… what?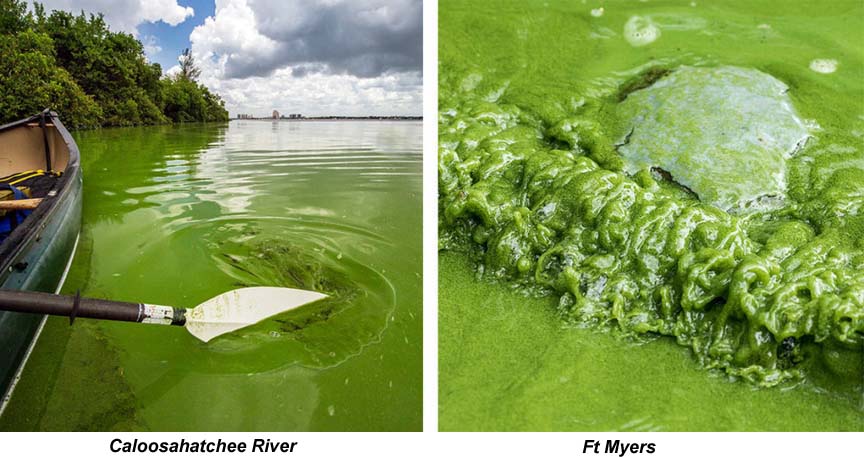 Quote:
John Moran, a Florida nature photographer, has chronicled the blooms of toxic algae that have shrouded the peninsula in recent months — the neon guacamole glop that ravaged Lake Okeechobee and the sparkling estuaries of the east coast before oozing its way to the west coast, as well as the rust-colored red tide that massacred millions of fish along the white-sand beaches of the west coast before arriving last week on the east coast.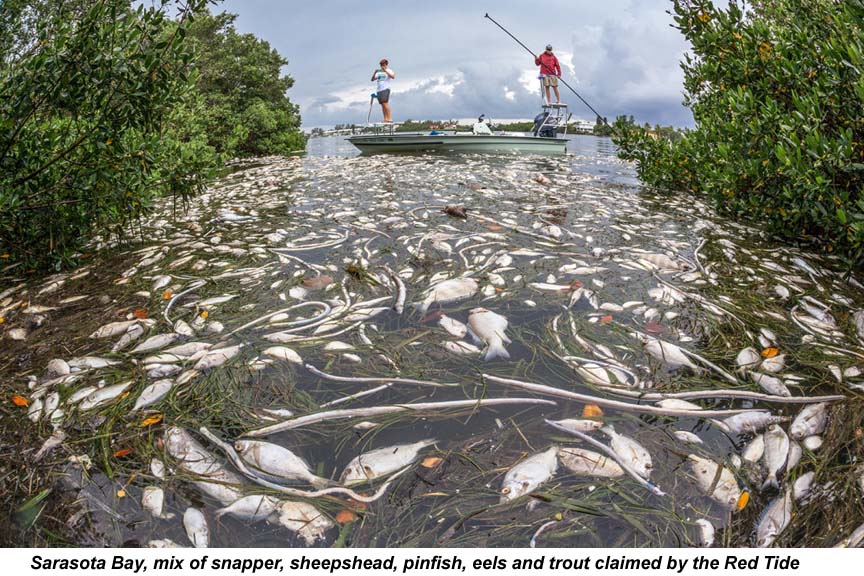 Quote:
It's become a real political problem for Governor Scott now that Florida's waters, its economic golden goose, are in such a conspicuous state of crisis. National publications keep running bad-for-the-brand headlines like "Toxic Slime Is Ruining Florida's Gulf Coast" (in Bloomberg BusinessWeek) and "A Toxic Tide Is Killing Florida Wildlife" (in the New York Times).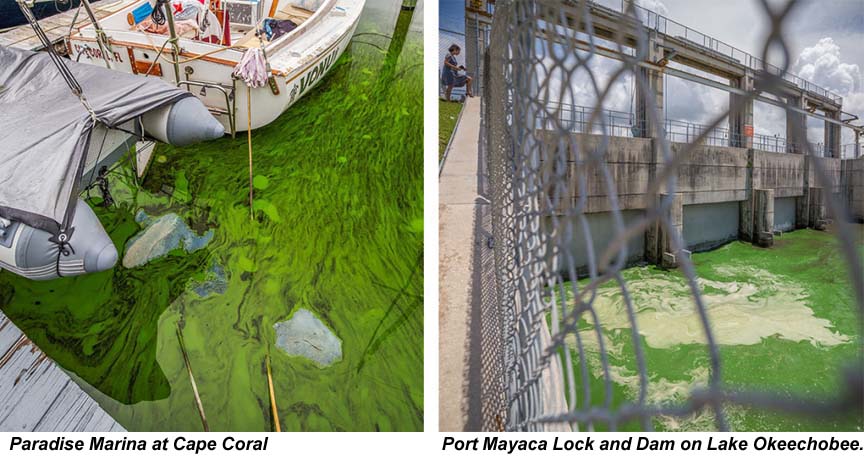 Quote:
The situation has also provided a timely reminder that in Florida, nature-nature-nature creates jobs. The state's $9 billion recreational fishing industry, for example, employs about 120,000 people. While the blooms have created lucrative short-term work for fish-corpse haulers and toxin-testing labs, they've been brutal for bait shops, waterfront restaurants, and other businesses that depend on fishable waters and breathable beaches. And if they become an annual phenomenon, they could scare away out-of-state visitors who spend more than $100 billion in Florida every year.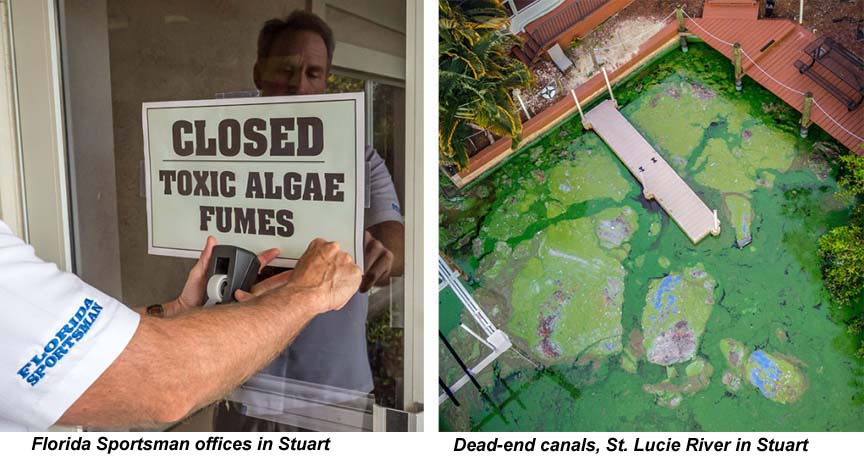 The Red Tide isn't new, although it's much worse that ever, but the green algae is a new and bigger problem.
link