This century has brought us astounding pictures of things from long long ago, and far far away.
Some were incredible, some were beautiful, and some are down right spooky.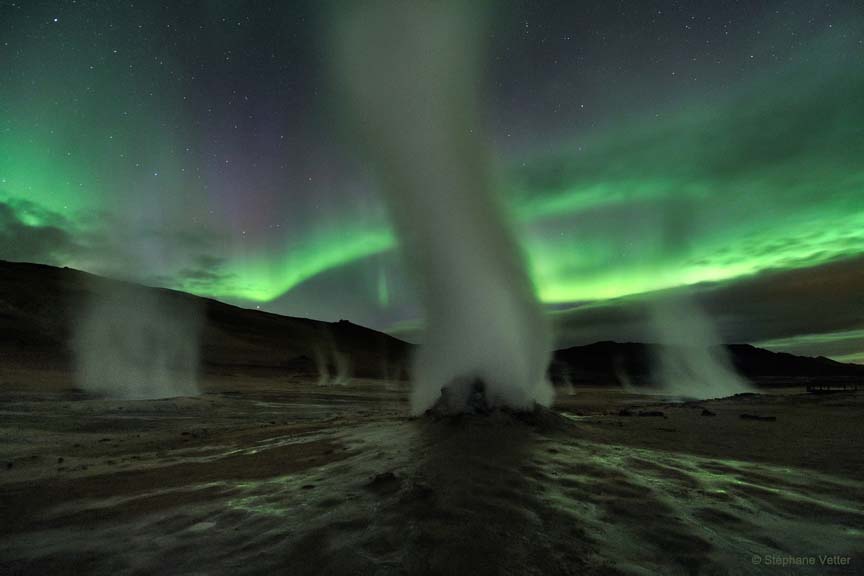 Quote:
What planet? Planet Earth of course, on a dark and stormy night in 2013 at Hverir, a geothermally active area along the volcanic landscape in northeastern Iceland. Geomagnetic storms produced the auroral display in the starry night sky while ghostly towers of steam and gas venting from fumaroles danced against the eerie greenish light.
link