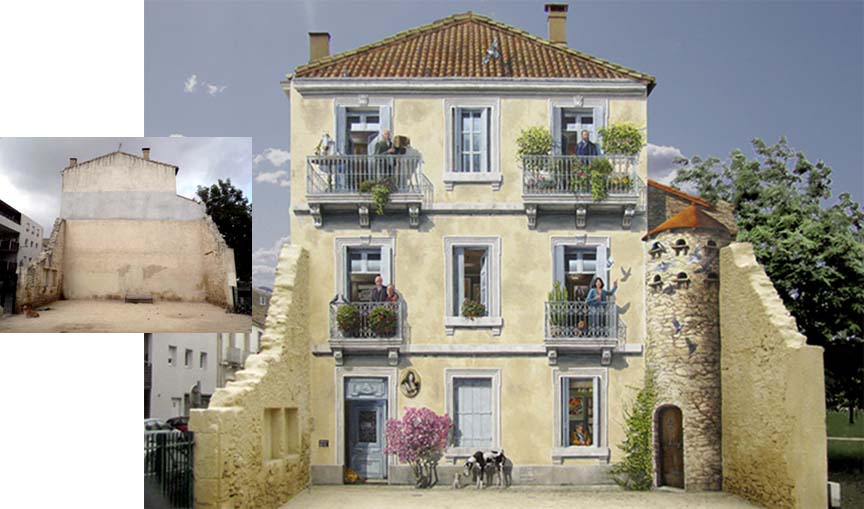 France is heavily dependant on tourism. Of course there are a few spots like Paris with it's Eiffel Tower, Côte d'Azur with it's
beaches, and Corsica with it's Corsican Brothers, get the lion's share. Some other places are attempting to get a piece of the
Silk Chocolate Pie by creating their own centerpiece attraction.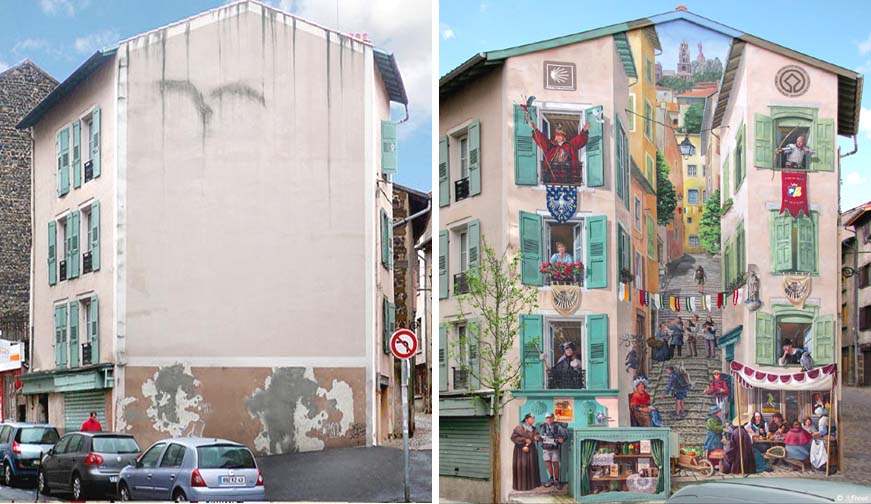 A master of trompe l'oeil, since the 1970s, P. Commecy and his A.FRESCO studio have been using ugly façades of France as their
canvas. With a working with a team of around 30 muralists, he breathes life into local eyesores with tremendous detail,
commissioned by townships, businesses or rich people.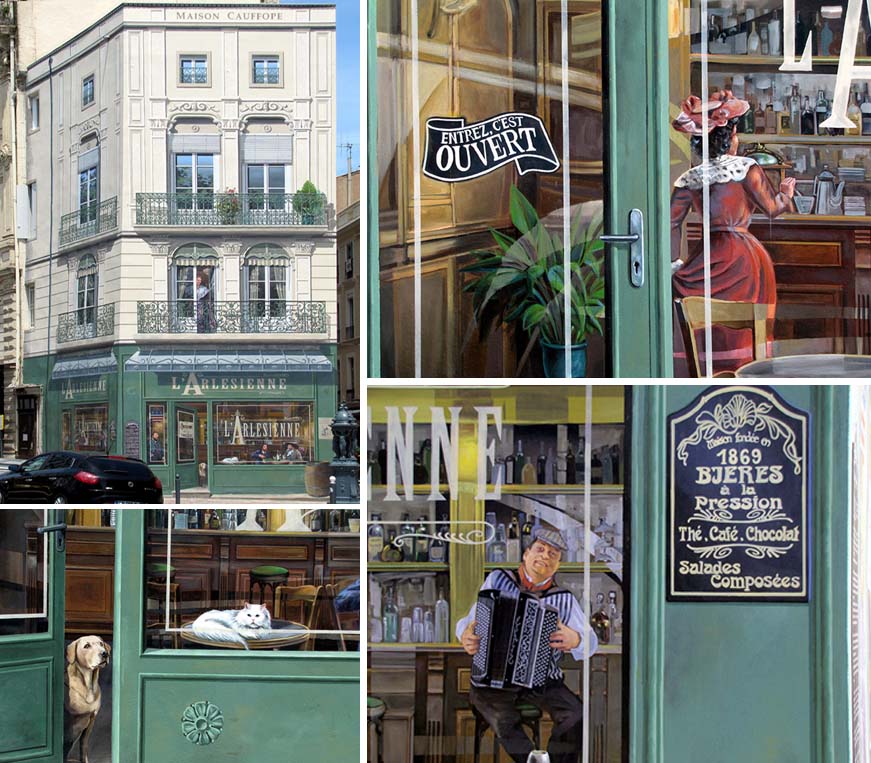 ♫ If there's something strange in you neighborhood
♪ Who you gonna call? (A.FRESCO)
♫ If there's something weird
.. And it don't look good
♪ Who you gonna call? (A.FRESCO)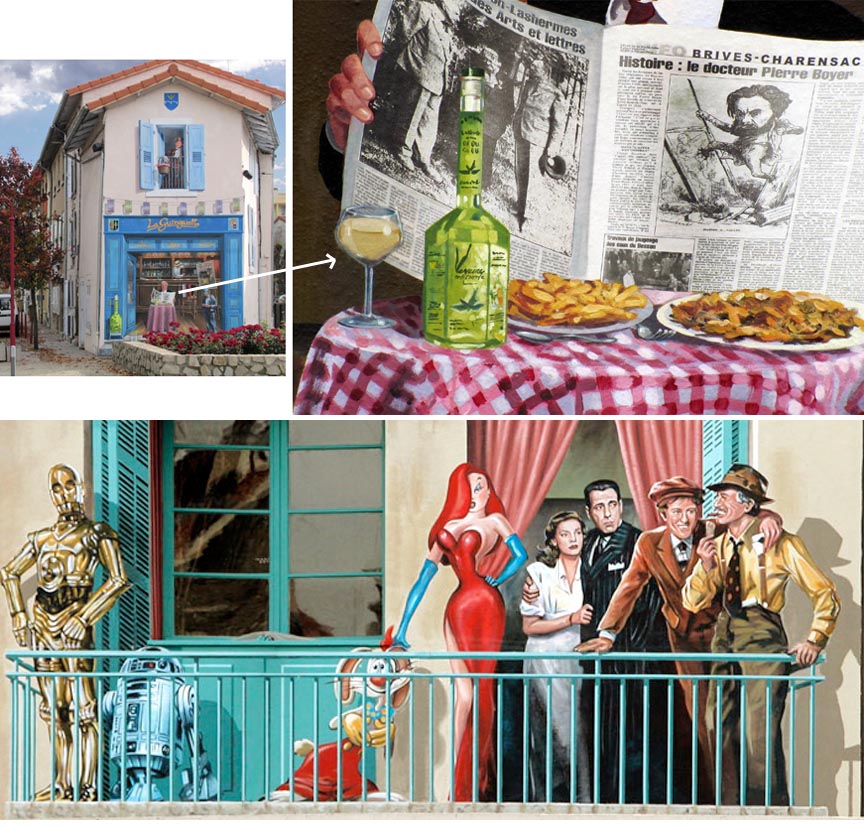 link