Quote:
Originally Posted by
Undertoad
We'll probably know a lot more by this time next year. El Nino should create new temp records, and after that, the temperature will fall, as it has with historical El Ninos.
I didn't understand how long the El Nino increase goes on; the recovery from it is ongoing. We'll know more in... I dunno, a few months. 2016 will almost certainly be another record year; 2017 will definitely NOT, we know this much now.
Pacific Northwest folks, it looks like your heatwave years are about to be over. The "blob" of hot water that seemed to be returning is now leaving, and check this shit out, as of up to two weeks ago. I love these animations.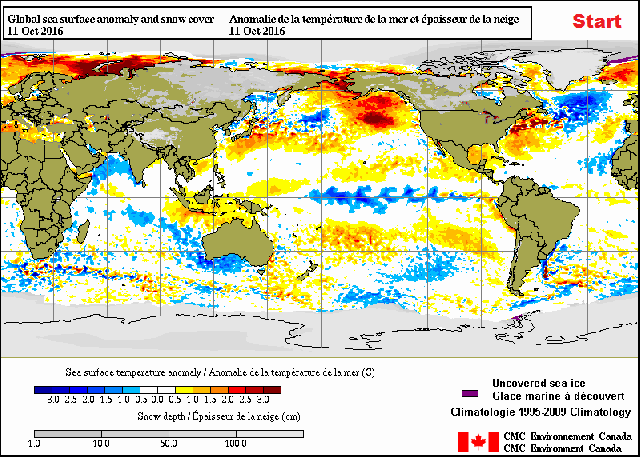 Canada makes the whole year's anomaly available:
https://weather.gc.ca/saisons/animat...id=year&bc=sea