This couple planned (she planned he said uh huh many times
) a wedding for April. The virus messed everything up, especially with many of the people coming from far away. They tried to delay but that was a problem so when they heard a Philly hotel would let people use an outdoor space the wedding was on last Monday.
On the day they heard a big demonstration would be winding right past their location so they went outside to look for guests trying to navigate to the site.
Well the crowd went crazy, as if Tommy took the stage... ok, the girls did. must have been 10,000 pictures taken along with applause and cheers.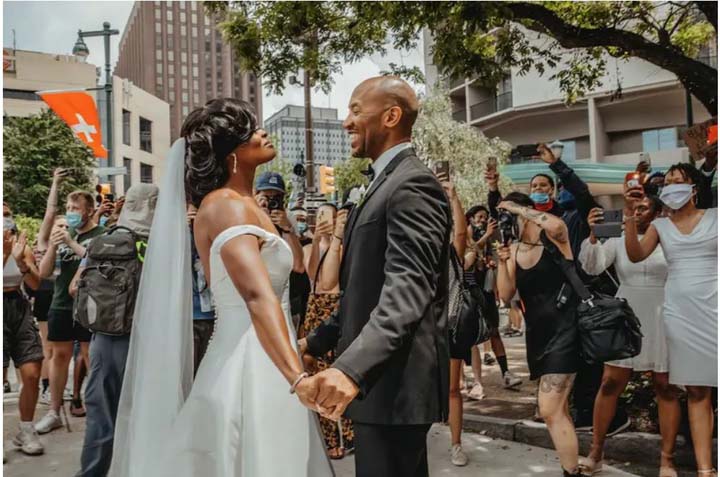 An online rumor said they joined the march but when interviewed later the bride said, what are you crazy, in a wedding dress and three inch heels, no way.
He's a IT dude and she's an OB/GYN.
Look at them holding hands, the huge grin on his mug, and a smirk on hers that's part humor and part embarrassment, it almost looks like something you'd see white people do. Imagine that.