November 24th, 2015: Portable Shrines
---
Since the last two days have been religious objects I might as well make it a trifecta with another pretty impressive carving job.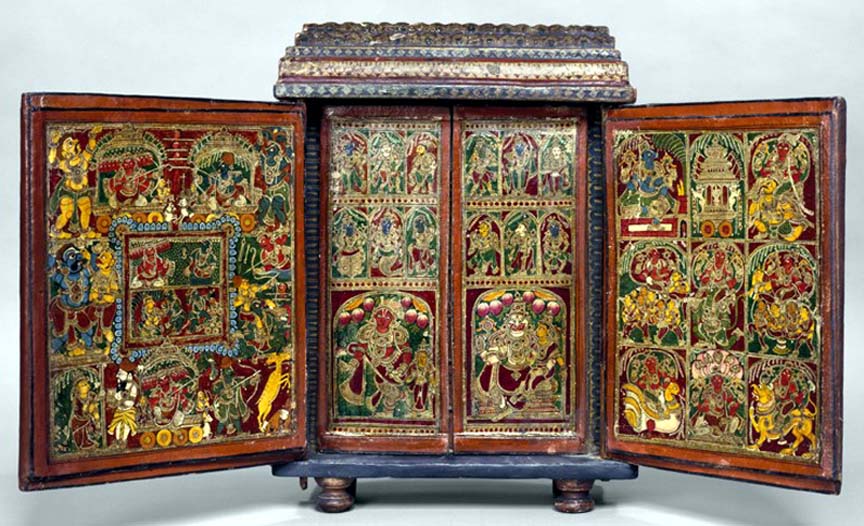 Then open the doors, and see... um, no people.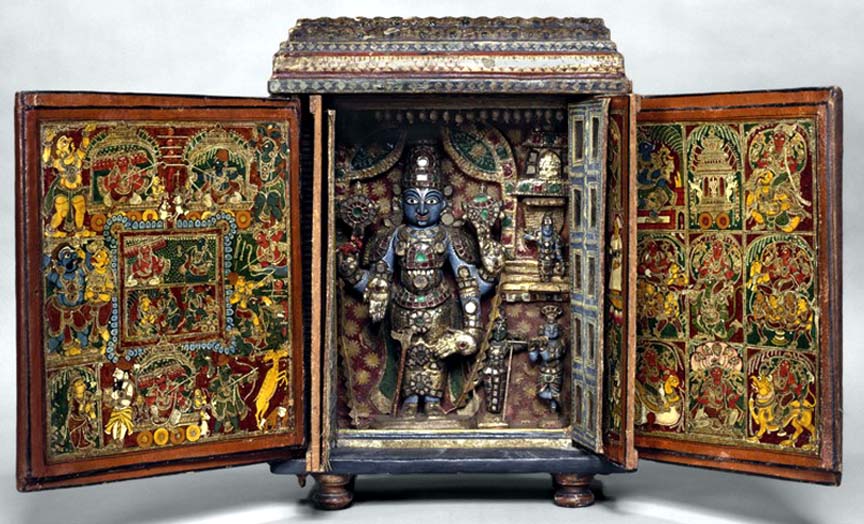 Quote:
Portable shrines of this kind were used by travelling priests who narrated the stories of Vishnu and his incarnations. The shrine has extendable folding doors painted with scenes of Vishnu in his various forms, the stories of Rama and Krishna and other subjects.
I'll bet these shrines impressed the shit out of country folk, I know it would me.
link
__________________
The descent of man ~ Nixon, Friedman, Reagan, Trump.