In the beginning Bezos created the Amazon dot Com.
Now the Amazon was formless and empty, darkness formed a void outside the windows as he worked into the night,
and the Jeff of Bezos was hovering over the keyboard.
And Jeff said, Let there be books, and there were books.
Jeff saw that the books were good, and he separated the digital from the paper.
Jeff called the digital Kindle, and the paper he called books.
And there were backlit screens, and there were bound books—the first day.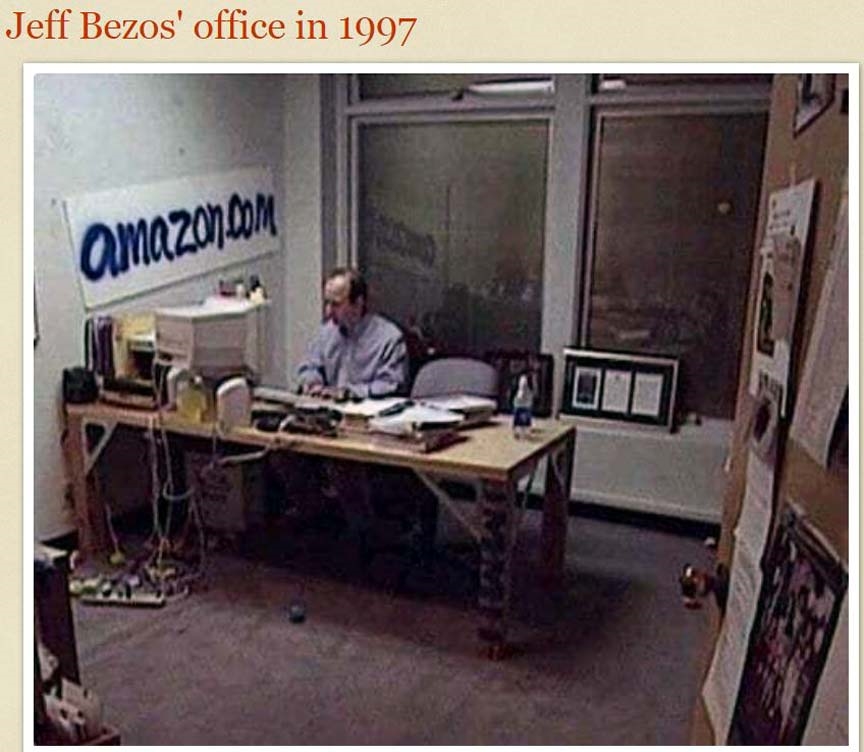 link