Damn, that sounds scary… like a Jap monster movie, or a serial killer, or click bait.
Quote:
THEY CALL THEM HIGHLANDS TIGERS. With thick grey stripes and an occasionally vicious nature, just a few hundred Scottish wildcats are thought to remain in the remote pine forests of northern Scotland.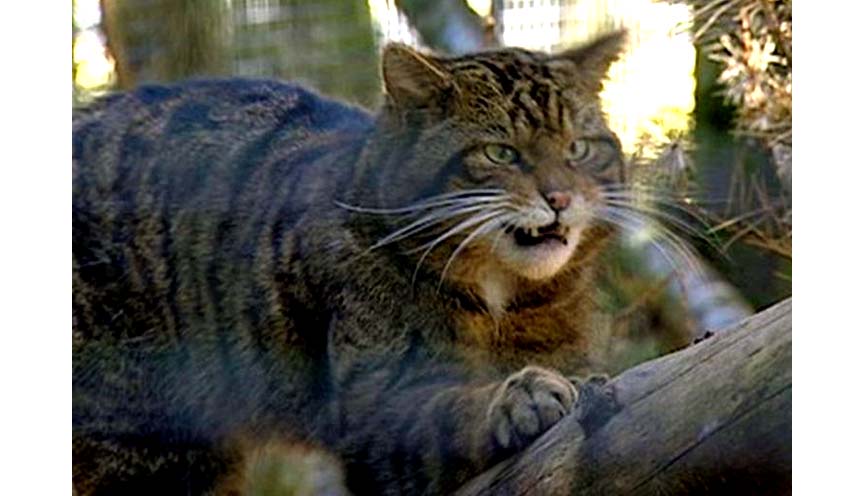 Quote:
The cats are a separate species to Britain's domestic cats and a comparable size, though around twice as heavy. Once native to the entire United Kingdom, they are believed to have come from the European mainland via the land bridge Doggerland around 12,000 years ago. While in England, Wales, and southern Scotland, these stripy cats were driven to extinction by trappers and hunters, in the Highlands, the BBC reports, they were venerated.
Wait, whoa Nellie, WTF? These "Tigers" are the size of your pussy cat?
I've met some feral barn cats that were as nasty as possible but Tiger? Beast? No.

Quote:
"I've been fortunate to get footage of quite a few of these ghost cats; there's about 10 to 15 of them here in the Clashindarroch," the field worker Kev Bell told the BBC. But this particular animal, nicknamed "The Beast," was like no other he had seen. "I couldn't believe my eyes when I first saw this cat, he is enormous, a magnificent animal."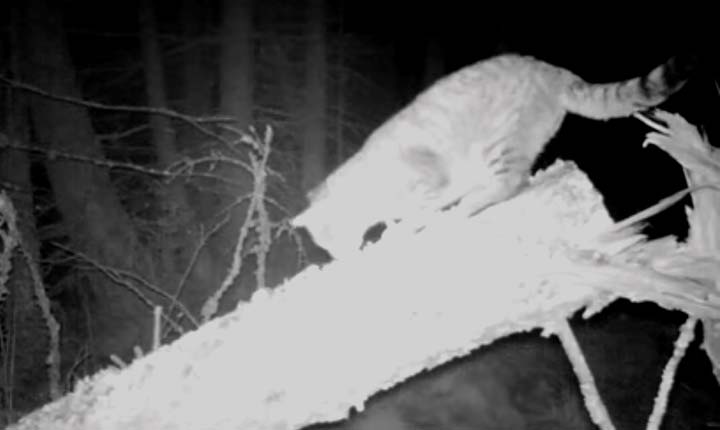 Quote:
This monstrous wildcat is estimated to be around four feet long. Black and white video footage, taken in the middle of the night, shows it perched on a sloping log, snacking on some mystery substance.
Mystery substance? How about whatever the hell they baited the camera target with.
OK, it's cool they spotted a "Tiger" almost twice the size of most, but there's too much hyperbole here, even if it is for a good cause.

link