The UK has their
Nuckelavee
.
Canada has their
Ogopogo
.
And of course the Aussies have their
Drop Bears
.
Eh, pissants, we've got Agropelter.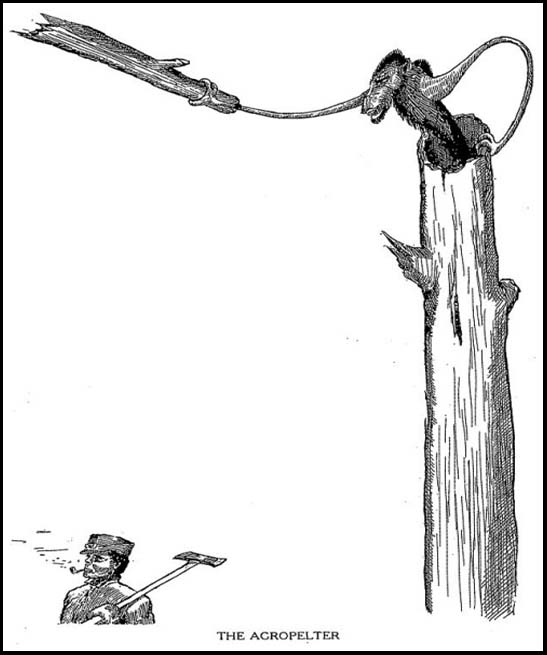 Quote:
The Agropelter is a Fearsome Critter that resides in an expanse of land between
Oregon and Maine. It is a creature that is very vengeful toward lumberjacks and
it makes its home in dead trees. The Agropelter will hurl dead tree limbs at any
logger that passes below its home. The beastís aim is reportedly so impressive
that only one man survived an attack. The only reason he survived is because the
branch was so fragile, it shattered upon hitting his head. The man said that the
Agropelter looked much like an ape, but had a wiry body with whip-like arms.
Of course the picture is an illustration because the one guy that survived didn't have
a camera.
Link