Found this accidentally and haven't been able to locate much information. I hate when that happens.
I never saw anything like that on an American or Canadian carousel, those Belgians must be warmongers.

Quote:
A rare carousel truck rocket-launcher, sheet steel body painted in orange and chrome-plated metal details, six places, illuminating headlights with electric system, Belgium, circa 1960.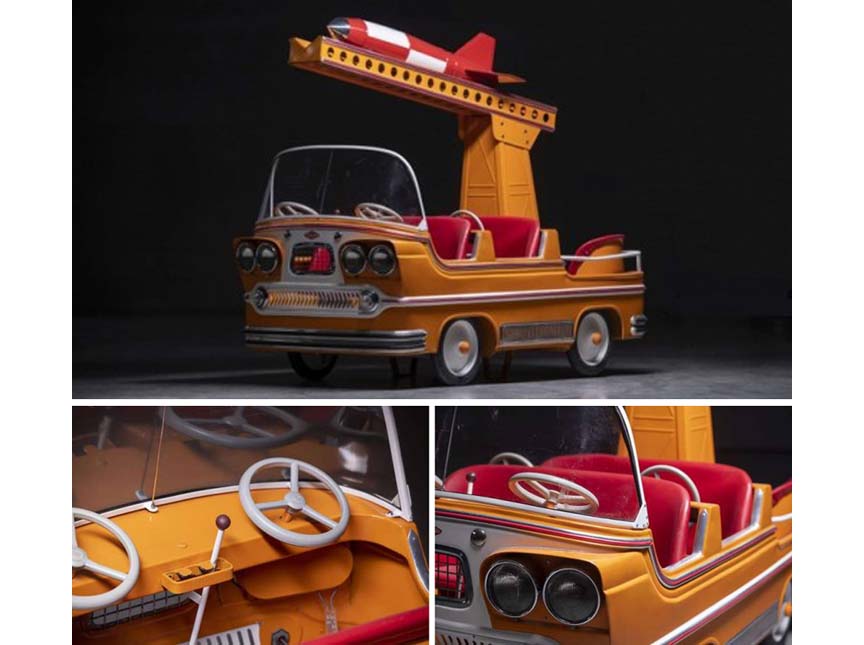 That was around the time, well just a little later, we had real ones on the Florida beaches. Looking for information
I did find other carousel pieces which were probably made by the same company, definitely the same designer.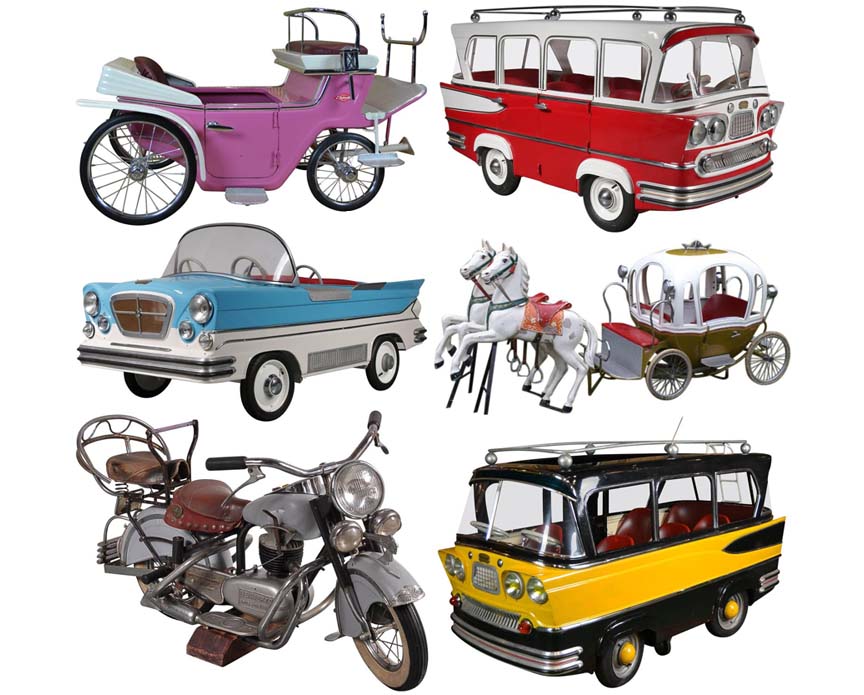 Interesting designs, a balance between looking realish and show biz.
link