xoxoxoBruce Sunday Jan 20 11:30 PM

Jan 21st, 2019: England & Wales, Who Owns It?

It seems nobody knows who owns about 15% (about 5.2 million acres) of England and Wales.
That's misleading though, every bit is owned by someone, and someone knows who owns each piece, but
there is nobody who knows who all the owners are, and what they own.
200 years ago buying and selling land was complicated for lack of a central registry, but it provided lots of
work(income) for lawyers who fought to keep it that way.
150 years ago a central registry was established but few bothered because it was difficult and the lawyers liked that.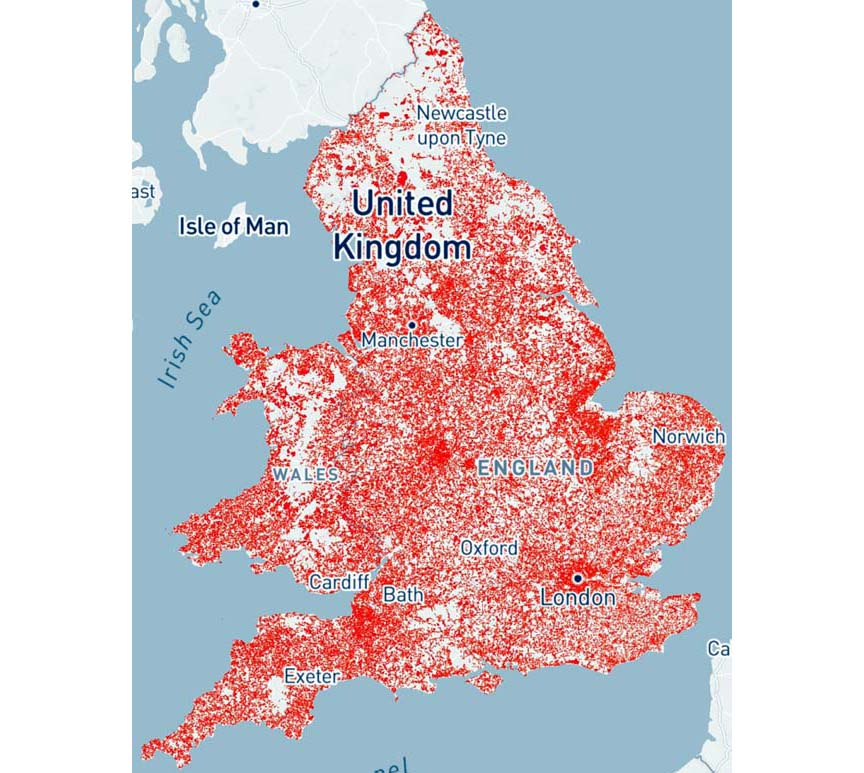 Quote:
Registration on sale did not finally become compulsory everywhere for nearly a century, on 1 December 1990 – "the day," one Chief Land Registrar wrote ecstatically, "all my predecessors had dreamt of"
In 1998, the Blair government also made registration compulsory when land was inherited, as well as when it was sold. This speeded up progress, along with a push by Land Registry to get existing landowners to register.
In early 2005, the area of the country registered was under 50%; as of today, it's just over 85%.

While Land Registry has committed to comprehensive registration by 2030, it has no powers to enforce it, progress has slowed in the past few years, and it is unclear how it can achieve 100% coverage.
Here at Who Owns England, we think one simple solution would bring a great deal of land onto the register at a stroke: the government should require all land to be registered, with details of its beneficial owner, before it can receive farm subsidies.
This change would not only simplify planning and conveyancing, it is fair: if public money is used to support and improve land, we should know who benefits from it.
Happily, this proposal has been put forward as an amendment to the current Agriculture Bill by Caroline Lucas MP, with support from the Royal Town Planning Institute.
link
---

Carruthers Monday Jan 21 09:53 AM

Thanks for posting that, Bruce.

I knew that new properties and unregistered properties when sold, had to be registered, but I didn't realise that registration had become compulsory for inherited properties.
I had a look at the map in the linked article and was surprised at how much farm land has escaped.
Often it is owned by a company registered outside the UK for tax purposes and then rented back to the occupier who is the sole shareholder of the company.
It's interesting that a link between registration and agricultural subsidies is being proposed.

---

xoxoxoBruce Monday Jan 21 10:42 AM

Yeah, I though that would interest and maybe even affect you. I was surprised the central government doesn't have a better handle on this considering all the claims that the UK is an oppressive socialist nanny state.

---

Carruthers Monday Jan 21 10:49 AM

Since my reply it has occurred to me that linking agricultural subsidies to compulsory land registration is unlikely to be straightforward.
Many farms have land on long term lease so who owns it and who farms it are not necessarily the same.
No doubt any such measures to sort out the problem will involve an over priced IT contract that will never work anyway.

---

xoxoxoBruce Monday Jan 21 10:55 AM

That was only one of the ways to force registration though, any transfer of ownership, sale, inheritance, etc will also. Eventually the state will win.

---

Happy Monkey Monday Jan 21 11:09 AM

Jarndyce and Jarndyce

---

Gravdigr Monday Jan 21 11:36 AM

I thought Liz owned it all.

---

Diaphone Jim Monday Jan 21 05:15 PM

A while back we had a thread (which I can't find) about Avebury, which is often called a mini-Stonehenge.
Both old stone sites are in Wiltshire and I remembered poking around the area with satellite/terrain maps.
They are microcosms of today's map and show the monumental task of unraveling land ownership in this half of the island.
Google "Stonehenge" click on the map link that comes up and go to "satellite."
Look especially to the west and south. Zoom in and out.

Maybe Carruthers can give us an estimate how many of the hundreds of fields in an area are likely to be under the same owner or family.

---
Your reply here?

The Cellar Image of the Day is just a section of a larger web community: a bunch of interesting folks talking about everything. Add your two cents to IotD by joining the Cellar.