xoxoxoBruce Thursday Feb 23 10:59 PM

Feb 24th, 2017: Water Boy

Climate change has brought drought to Kenya's Tsavo West National Park, the water holes have dried up
and animals dying of thirst. Enter Pea farmer, Patrick Kilonzo Mwalua, AKA the water man.

♫ Listen to the sloshing, the rumble and the roar
Struggling over parched dry land is a daily chore ♪
♫ Seeing the rush of water, hear the critters call
Hauling in a rented truck, the gift of life for all ♪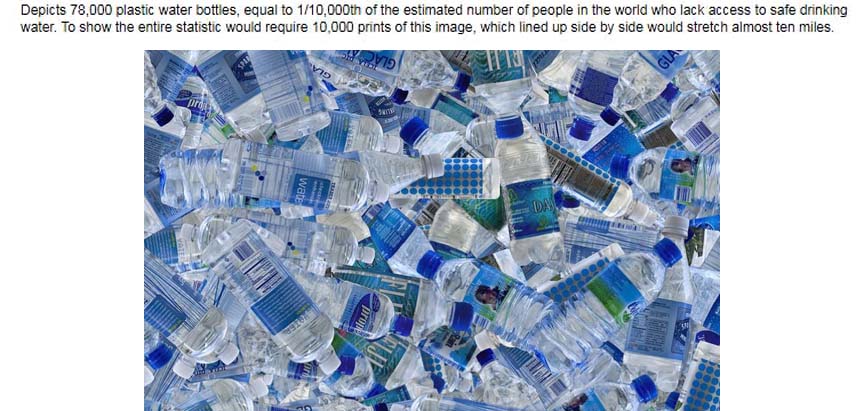 Mwalua fills the bone-dry watering holes in the region, driving for hours on end every day to haul water to
where it's most desperately needed. The holes themselves, lined with concrete, often need cleaning, Mwalua
blames it on buffalo droppings, and sometimes, he will just hose down an area of cracked earth for the
grateful animals. "The buffalo roll in the mud so they suffocate the fleas and ticks," he says.




"Last night, I found 500 buffalo waiting at the water hole," he says. "When I arrived they could smell
the water. The buffalo were so keen and coming close to us.
"They started drinking water while I was standing there. They get so excited."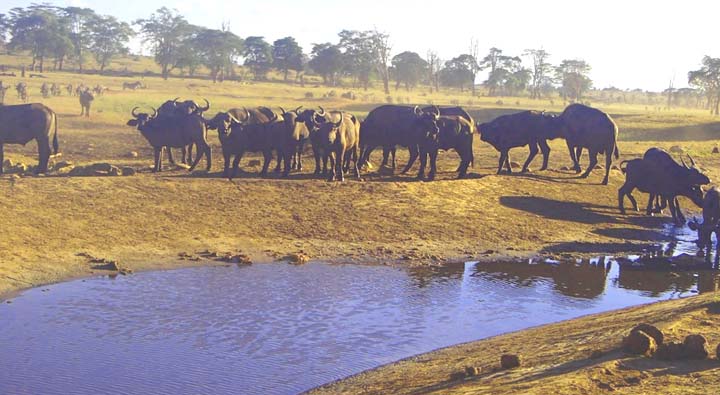 Angie Brown in Connecticut, Cher Callaway in Utah, and Tami Calliope in Vermont, started a GoFundMe page
thatís raised $18,000 and hope to raise enough to buy him a truck.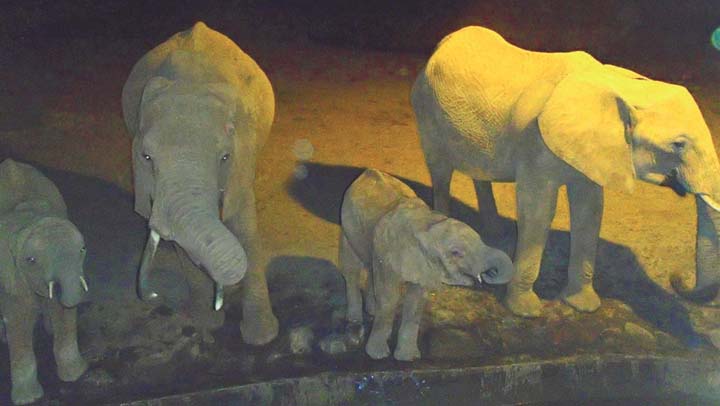 Link

---

sanusense Friday Feb 24 01:24 AM

The effects of Global Warming fam...

---

xoxoxoBruce Friday Feb 24 09:29 AM

Climate changed for sure.

---

Snakeadelic Friday Feb 24 09:40 AM

They could, if a practical way were found, import all the devastating-annual-flood water from, say, Bangladesh, boil it so no weird bugs or germs survive, and ship it to Tsavo. Save the elephants and buffalo and lions and all the other charismatic mega-fauna, plus ease off the tens-of-thousands death tolls that plague parts of the southern Asian coastal areas. Impractical, but hey, we can dream, right?

There's also a mining site at one of the border areas of Tsavo that is the only source known for a variety of green garnet creatively named tsavorite. But wildlife is a big draw in the area, even though Tsavo in its normal state gets so hot that male lions do not grow manes because they'd die of heat stroke if they did! Driving around watering wild animals in that kind of climate takes some serious nerve and dedication. I think Cape buffalo, visible in the 2nd and 3rd pics, are second only to hippos as the most human-dangerous megafauna in Africa--buffalo are into bullying, intimidation, and believe it or not appear to have an idea what "revenge" means.

I watch way too many nature documentaries.

---

Snakeadelic Friday Feb 24 09:43 AM

I'd like to add that, given what I know about the "charismatic megafauna" of Africa, one of the scariest things in the Kong: Skull Island trailers is what appears to be a cape buffalo roughly the size of my apartment building, standing belly deep in water and glaring at Tom Hiddleston.

I once read an article in a big-game hunting magazine about the Big 5 of Africa, and one man who'd been trophy hunting all over the continent for decades described them as "They look at you like you owe them money."

---

MtnDsrt Friday Feb 24 10:02 AM

That GoFundMe effort has now raised $171,849. The GoFundMe goal is #200k. That's a bunch of trucks. But I am sure Patrick will be able to find good ways to spend it. I hope it all really goes to him and doesn't get siphoned off somewhere.

---

xoxoxoBruce Friday Feb 24 10:19 AM

I hope he gets it all, too. water is $250 a load, plus he's been long involved with projects to help wildlife by keeping them separated from the villages, and make children aware of the wildlife's value. The children are important because they grow up hearing complaints about wildlife killing people and destroying crops. He teaches them the other side.

---
Your reply here?

The Cellar Image of the Day is just a section of a larger web community: a bunch of interesting folks talking about everything. Add your two cents to IotD by joining the Cellar.