Undertoad Saturday Feb 16 10:03 PM

February 16, 2008: Russian builds 13 story, 144 foot high home out of wood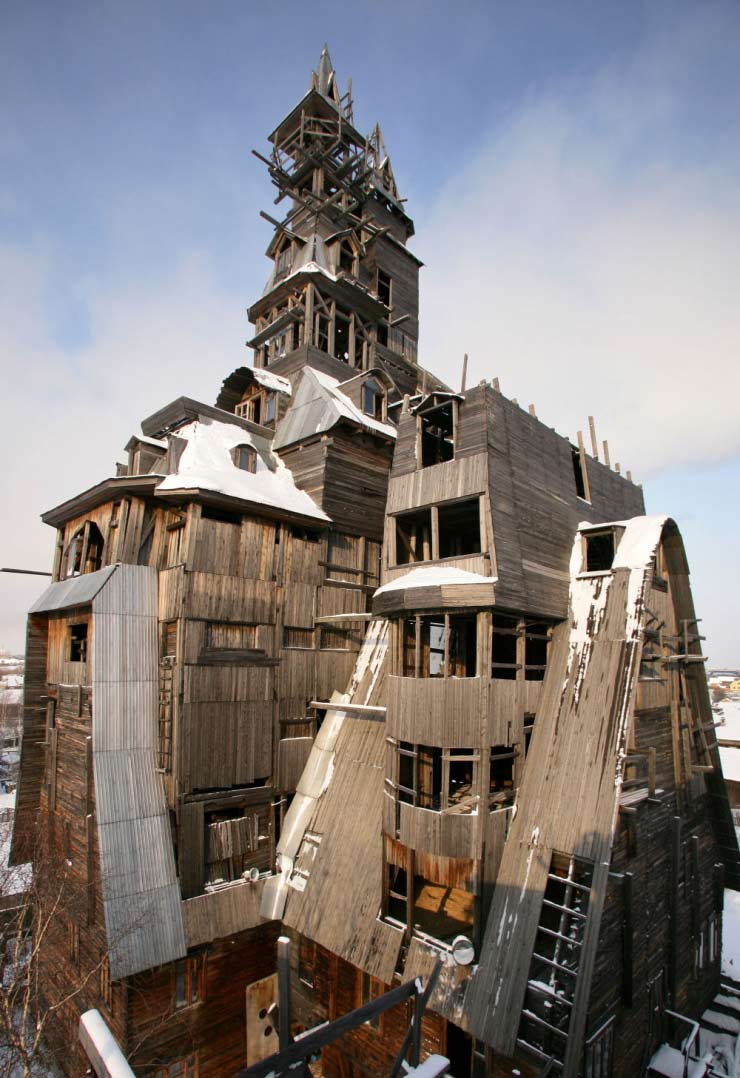 Griff represent!!

According to this page, this Russian gent found himself building his own 2-story house when he realized... why stop at two stories? By the time he was done... well...


Quote:
based in the russian city of archangelsk, ex-gangster nikolai originally intended the building to contain 2 floors but couldn't help himself when he realised there was nothing to stop him adding more on top. nothing, that is, apart from the slow-off-the-mark local authorities who say that wooden buildings shouldn't exceed 2 floors in height, the result being that the 144ft high building is now under threat of demolition, something which would be an absolute travesty in my opinion. slightly crazy but creative ex-gangster russian architects should be given free reign to build whatever they like.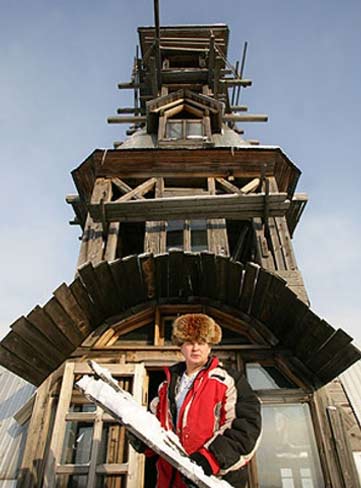 ---

classicman Saturday Feb 16 10:32 PM

Very cool.

---

lumberjim Saturday Feb 16 10:37 PM

cool and breezy, no doubt.

russians are almost as nutty as the japanese.

japanese:squirrell turds

russians:snickers bar

---

JuancoRocks Sunday Feb 17 01:20 AM

This will definitely make one hell of a bonfire when it goes.
He couldn't have designed it to burn any better if he tried.

---

SPUCK Sunday Feb 17 05:06 AM

Boy... Aint that the truth..

That or a good stiff wind.

---

Stormieweather Sunday Feb 17 01:42 PM

I don't think his elevator goes all the way to the top.

---

richlevy Sunday Feb 17 02:02 PM

It looks like something out of a post-apocalyptic sci-fi movie where the inhabitants try to recreate skyscrapers out of whatever is available.

It would make a great movie set.

Of course, it would also make a great 144 foot bonfire.



If the authorities were coming to tear it down, it would be a very Russian gansta move to torch the place first.

---

Cloud Sunday Feb 17 04:13 PM

looks cool. looks Russian. but doesn't look very warm. Yikes! I wonder if anyone but pigeons lives in the upper stories?

I love handmade houses!

---

deadbeater Sunday Feb 17 08:05 PM

[Big Bad Wolf] Let me blow this house down! [/Big Bad Wolf]

---

monster Sunday Feb 17 09:20 PM

I love it!

---

JuancoRocks Sunday Feb 17 10:28 PM

On second thought maybe it's his version of Russian Burning Man.....?



Where's a window salesman when you need one?

---

Kris Sunday Feb 17 11:09 PM

That, or he went mental, ala Mrs. Winchester:

http://en.wikipedia.org/wiki/Winchester_Mystery_House

---

xoxoxoBruce Sunday Feb 17 11:20 PM

Rich people don't "go mental", they become eccentric.

---

Scriveyn Monday Feb 18 03:11 AM

Was he fed up building matchstick houses?

When your only tool is a hammer, everything looks like a nail. Add a plank and this is what you get.

---

Kingswood Thursday Feb 28 07:29 PM

It reminds me of "The Burrow", the Weasley family home in Harry Potter.
http://en.wikipedia.org/wiki/Weasley_family#Residence

---

Griff Thursday Feb 28 08:07 PM

That is wonderful! Makes me feel like a piker except that my house is cozy tonight at 8 F presently and his looks a might drafty. That is a marvel, build brother build!

---

xoxoxoBruce Saturday Mar 1 04:54 PM

Another view.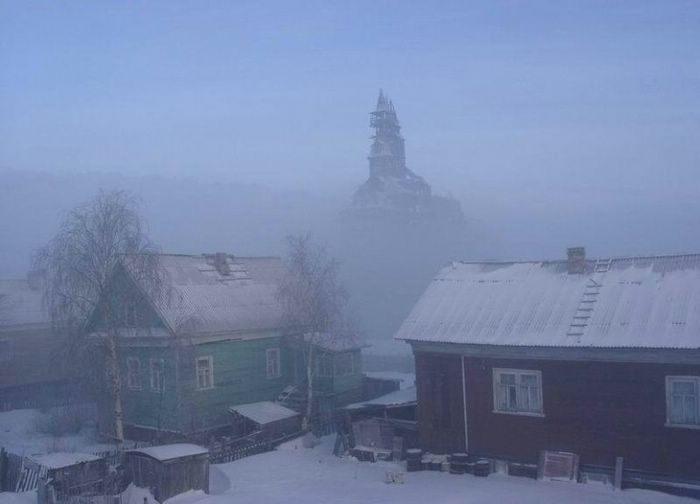 ---

xoxoxoBruce Monday Mar 3 11:29 PM

And video.....


---
Your reply here?

The Cellar Image of the Day is just a section of a larger web community: a bunch of interesting folks talking about everything. Add your two cents to IotD by joining the Cellar.