Undertoad Tuesday Jun 11 11:58 AM

6/11/2002: Ring of fire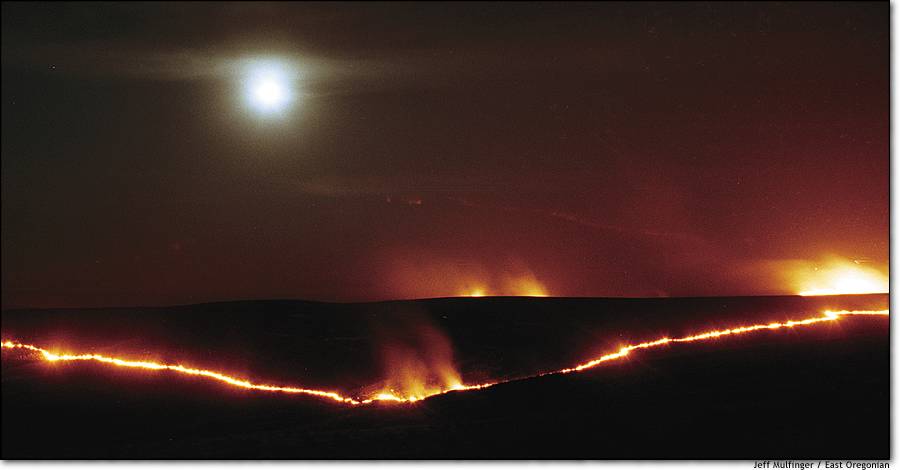 User froody and the Astronomy Pic of the Day give us this awe-inspiring eclipse shot in celebration of yesterday's eclipse. This particular shot was taken during an eclipse in January 1992 and shows the effect that was available to a lot of eclipse viewers yesterday: the "ring of fire". This is when then moon takes out just the center of the sun during an "annular eclipse"... the type of eclipse when the moon's visible size is slightly less than the sun's.

Obviously this shot was taken through an awful lot of Earth atmosphere and so the objects are distorted.

---

verbatim Tuesday Jun 11 12:14 PM

Holy crap. That is cool. If it werent for the caption, I would have said it was a painting. Thats just....wow.

---

Emrikol Sunday Jun 16 12:20 AM

wow, amazing!

*comes out of lurking*

that's just cool. does anyone have a larger version, by chance? I'd like to have that on my desktop

---

Urbane Guerrilla Sunday Jul 14 09:14 PM

In the Los Angeles-&-points-west area, we got a crescent sun. I was fretting not being able to observe the eclipse because we'd mislaid our eclipse glasses, but a fortuitous light cloud cover came up and we were able to observe without getting too dazzled -- with light cloud between sun and us, we could flap our spread fingers before our eyes and see the notch taken out of the sun's disc, sort of a zoetrope kind of effect. When a bit more cloud thickness blew in, we didn't have to play finger games. So, Fortuna favored us.




Eclipse glasses are marvelous stuff -- I think they allow about 1 photon in 100,000 to pass, and most of the photons they pass seem to be in yellow-orange, giving the sun (about the only thing you can see through that filter) a distinctive sepia-gold coloration. I hear we've got a really humungo sunspot going on with the big solar flare -- maybe it's naked-eye visible. I usually need some magnification to make sunspots out on the solar disc -- about 7 to 10x.

---
Your reply here?

The Cellar Image of the Day is just a section of a larger web community: a bunch of interesting folks talking about everything. Add your two cents to IotD by joining the Cellar.