Thursday May 24 01:59 PM

Once again, a bunch of images that were good but JUST NOT GOOD ENOUGH.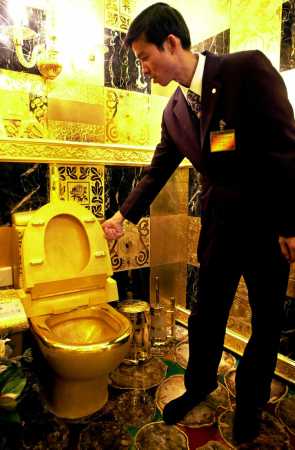 I think this solid gold toilet was in Hong Kong. Yeah, they used to say the streets of America were paved with gold, but it wasn't true; and now, other countries have better things than streets paved with gold...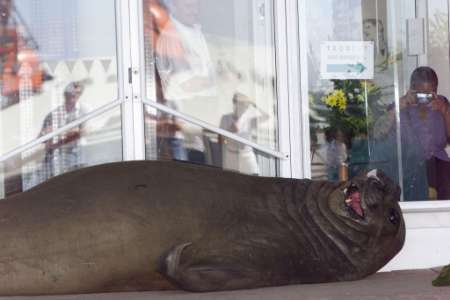 This seal was blocking the entrance to a shop. A good image, but I didn't write down where the shop was!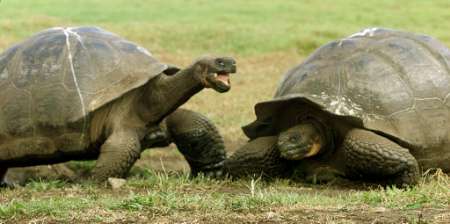 Just some funny turtles.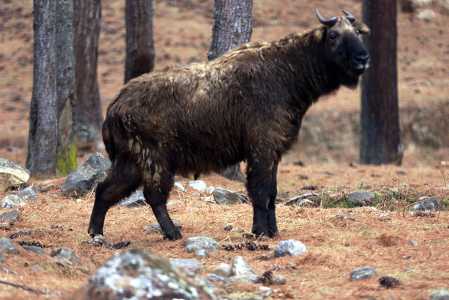 This beast is called a "takin". It lives in China.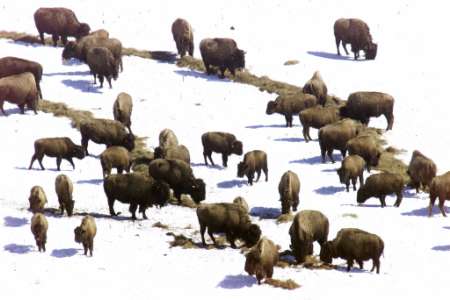 This was a bison emergency but I don't know if it was part of the same emergency that produced the dead Mongolian bull.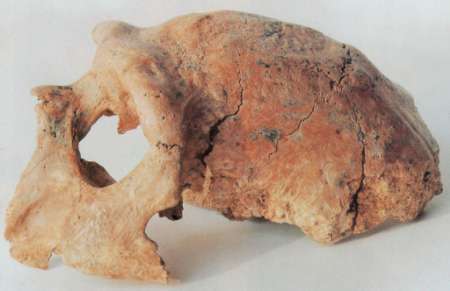 Nanjing man, 500,000 years old, brought into question the idea that humans evolved mostly in Africa.

---

Friday May 25 01:38 AM

re: Nanjing man

Is that the oldest bone sample, or are there ones in and around Mesopotamia/Persia that are older?

~Mike

---

Friday May 25 07:49 AM

The shop i believe was in South Africa..=)
Some funny turtles?
Someone running short of material? lol
joke


---

Friday May 25 07:57 AM

Oldest sample: I don't know!

Running out of material: naw, these are the rejected images. These I save, and then look at every day for a month, and finally say "Yeah, it's just not good enough..."


---

Friday May 25 07:53 PM

*i'm jsut wondering about how easy it would be walk out with a toilet under your arm* lol
I"m suprised you don't have some security guy watching you do a shit coz if this is high quality gold, its soft as, jsut scrape with a knife every time you go.......

---

Thursday Jun 7 08:32 PM

Re: re: Nanjing man


<p>This skull is supposed to be evidence for the "multi-regional" theory of human evolution. Homo erectus evolved in Africa and supposedly migrated outward into the world around 1.5 million years ago. But there are 2 competing theories on how exactly Homo sapiens evolved from Homo erectus.
<p>One theory, "The Replacement Theory", says that Homo sapiens evolved in Africa and migrated to other regions around 400,000-125,000 years ago, replacing the less efficient Homo erectus that had migrated.
<p>Another theory, "The Multi-Regional Theory", says that Homo sapiens evolved from Homo erectus, but seperately in many different regions around the world.

---

treehugger Thursday Oct 8 03:50 PM

Those turtles look like their chatting over coffee.

---

monster Thursday Oct 8 04:36 PM

whoa ghostie post!

nearly 8.5 years -is that a record?

---

Tawny Thursday Oct 8 05:55 PM

Nothing like taking a dump in The Trump Toilet.

---

Crimson Ghost Thursday Oct 8 11:09 PM
What?

---

xoxoxoBruce Friday Oct 9 01:59 AM

8 years, between post 6 and 7.

---

dar512 Friday Oct 9 10:13 AM


But not always.

---

xoxoxoBruce Friday Oct 9 10:17 AM

Or someone that's interested enough to read the stirling repartee in archives.

---

Spexxvet Saturday Oct 10 10:30 AMMr. Slowsky

---

SteveDallas Saturday Oct 10 02:17 PM

"Goddammit Private Pyle!!"

---
Your reply here?

The Cellar Image of the Day is just a section of a larger web community: a bunch of interesting folks talking about everything. Add your two cents to IotD by joining the Cellar.