What's IotD?

The interesting, amazing, or mind-boggling images of our days.
xoxoxoBruce Friday Feb 5 12:12 AM

Feb 5th, 2016: "Jurassic butterflies"

Before they become part of your Friday feast, take a moment to decide which is the 40 million year old "Jurassic Butterfly".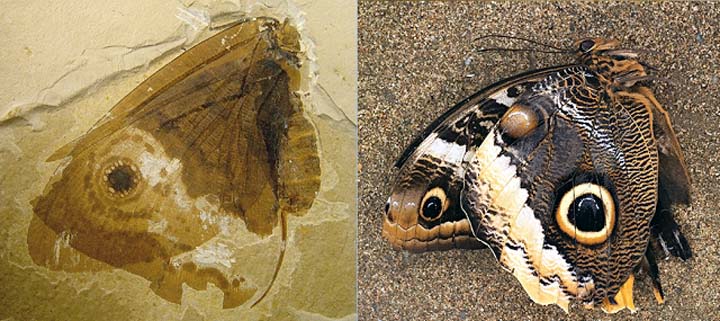 Answer: neither... it's a trick question. The beasty on the left is 40 million years old but it's not a butterfly.
Nope, not a moth either.


Quote:

What looks like a butterfly, acts like a butterfly, but isn't a butterfly?
A study out today in the Proceedings of the Royal Society: B that features IU paleobotanist David Dilcher as a co-author identifies a Jurassic-age insect whose behavior and appearance closely mimic a butterfly — but whose emergence on Earth predates the butterfly by about 40 million years.

Hey, don't use that kind of language, this is a fuckin' edumacational post. Besides, didn't I put it in quotation marks?




Quote:

The butterfly-like insects, which went on to evolve into a different form of insect from the modern butterfly, is an extinct "lacewing" of the genus kalligrammatid called Oregramma illecebrosa. Another genus of this insect — of the order Neuroptera — survives into our modern era, and are commonly known as fishflies, owlflies or snakeflies.

The two are similar, though, converging evolution toward what works.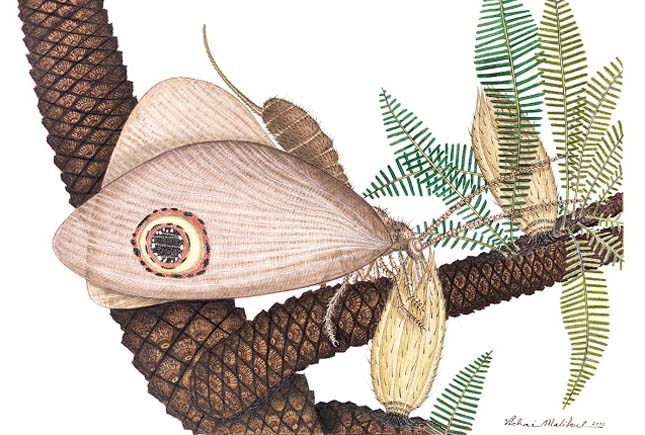 Quote:

Based on their examination, which drew in part upon microscopically small clues such as the fossilized remains of food and pollen trapped in the mouthparts of the insects, Dilcher and colleagues concluded kalligrammatid fed upon bennettitales using a long tongue to probe nectar deep within the plant. The insects also possessed hairy legs that allowed for carrying pollen from the male flower-like reproductive organs of one plant to the female flower-like reproductive organs of another.

OK, eat up.

link
---

Beestie Friday Feb 5 07:16 AM

I tried bar-b-queing the butterflies around my house but - sheesh, they just go up in smoke.

So now, I just dip them in liquid nitrogen for a crunchy treat.

---

Snakeadelic Friday Feb 5 08:15 AM

When I get the opportunity, I like to help our local hunters out--it amazes me how many of them do not know how to skin a deer! The one thing I was ever taught about cooking wild game (other than well done is good) is to season it with things it likes to eat. I put sage on bison that I get from the butcher shop because we have a ranch nearby, but for hunting season I usually ask for the neck of any deer I skin. Covered in slices of sweet onion and autumn fruits and sitting on a bed of wild rice and baby carrots, even a big heavy buck neck falls off the bone and tastes great after about 3 hours. So, for butterflies, I'd say the trick is in the sauces. Honey mustard, sweet & sour, there must be a hundred dipping choices I'm not aware of but I bet flash-frozen butterflies dipped in a sweet-based sauce would be the way to go, recipe-wise!

---

Sundae Friday Feb 5 09:43 AM

I don't eat dusty food.

---

glatt Friday Feb 5 10:03 AM

Is that the Jurassic butterfly from A Sound of Thunder?

---
Your reply here?

The Cellar Image of the Day is just a section of a larger web community: a bunch of interesting folks talking about everything. Add your two cents to IotD by joining the Cellar.