xoxoxoBruce Wednesday May 24 11:49 PM

May 25th, 2017: Snowmobile

That cloud looks like a puppy. That cloud looks like a lamb. There's one that looks like a sailboat. That cloud looks like
Donkey Kong and there's PAC-MAN. That yuge cloud looks like DATA.



Quote:

When satellite imagery service DigitalGlobe wanted to transfer their archive to the cloud they had one, really big challenge. The company has been collecting images of Earth since 2001. In that time they have collected more than 7 billion square kilometers of imagery, creating an archive that now consumes 100 petabytes (a single petabyte = 1000 TB) of storage and increases by 10 PB per year.
To upload that much data to the cloud through traditional means would take way too long and cost way too much. Enter AWS Snowmobile, a 45-foot long truck with up to 100 PB of storage capacity.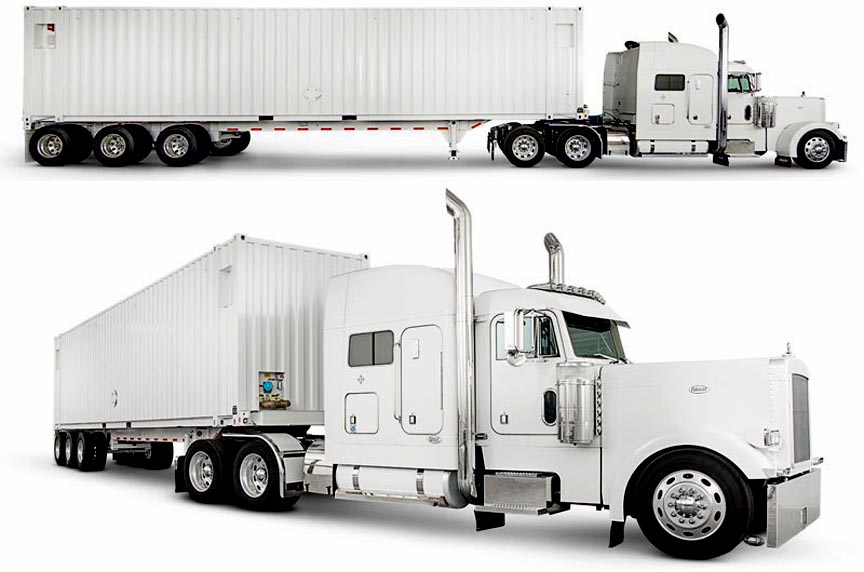 Quote:

Amazon recommends Snowmobile for the cloud migration of datasets of 10PB or more in a single location. While each Snowmobile has a total capacity of up to 100 petabytes, up to 10 Snowmobiles can be used in parallel to transfer an exabyte of data (1 exabyte = 1000 petabytes). Snowmobile is designed to transfer data at a rate up to 1 Tb/s, which means you could fill a 100PB Snowmobile in less than 10 days.

Snowmobile's ruggedized shipping containers are tamper-resistant, water-resistant, temperature controlled, and GPS-tracked, and uses multiple layers of security designed to protect your data including dedicated security personnel, alarm monitoring, 24/7 video surveillance, and an optional escort security vehicle while in transit.

I wonder how many Snowmobiles it would take to gather a copy of all the porn on the net?

link
---

mrputter Thursday May 25 04:36 AM

100 petabytes, huh?

That's 100 quadrillion bytes (American notation). Or 800 quadrillion bits.

Hmmm... now why is that number familiar...?



Oh! Right!



ST:TNG's Lt. Cmdr. Data. One snowmobile. I can see the resemblance.

---

glatt Thursday May 25 08:39 AM

There's that famous quote that the cloud is just somebody else's computer.

This is somebody else's computer on wheels.

---

BigV Thursday May 25 03:23 PM

More like somebody else's hard drive.

---

Gravdigr Thursday May 25 03:54 PM

Information weighs more than I thought, apparently.

Three axles.

---

xoxoxoBruce Thursday May 25 05:13 PM

All that equipment, the HVAC system, armoring, and tons of meth or coke they're smuggling, be heavy. Amazon is like Alice's Restaurant, you can get anything you want.

---

SPUCK Sunday May 28 03:59 AM

Ah heck that's nothing more than a Trailer Monkey and a hundred thousand thumb drives.

---
Your reply here?

The Cellar Image of the Day is just a section of a larger web community: a bunch of interesting folks talking about everything. Add your two cents to IotD by joining the Cellar.