What's IotD?

The interesting, amazing, or mind-boggling images of our days.
xoxoxoBruce Friday Jan 12 10:28 PM

Jan 13th, 2018: Somerville Surprise

I use to live the next town north of Somerville, Medford, when I worked at Tufts University.
It was the sixties and there was still nothing like this place anywhere near this place, even then.



Quote:

Two years ago I visited my sleepy, innocuous New England hometown outside of Boston, Massachusetts for the first time after moving to Paris, an ancient city bursting at the iron-wrought windowsills with undiscovered bijoux. On my first night back, we were driving into the city for a dinner when something in the town of Somerville made me gasp out loud.
"That house has a DRAGON ON IT!"
Oh come on, they said. Someone is a little jetlagged, they said. But I swore by what I saw and made them take the same route on our way home.
Lo and behold what was politely hiding between the mundane suburban houses.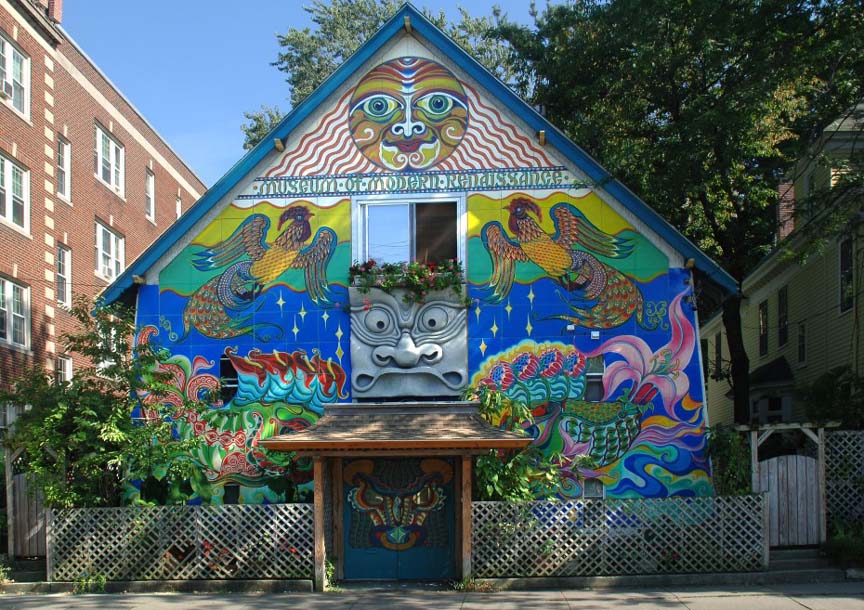 Quote:
I had to go! Unfortunately, it's not the sort of place where you can just drop by. For a year and a half I obsessively checked its website and e-mailed the poor owners from the other side of the pond until, miraculously, they happened to be hosting a yoga class during one of my visits to the States. Once inside, it's hard to believe this place isn't a portal into a sideways universe. Going up the stairs, I almost felt like the murals were moving as I walked.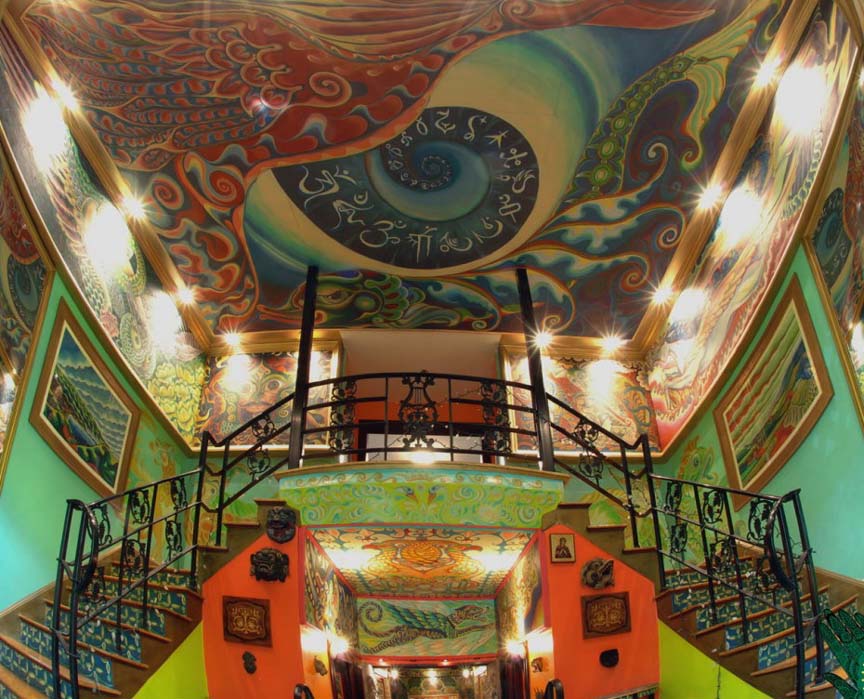 Quote:
Built in 1909 as the Second Unitarian Church of Somerville, Massachusetts, the building hosted lecturers such as Swami Paramananda, one of the first Indians to introduce Hindu philosophies to America, in 1916. In 1932 the Independent Order of Odd Fellows, a fraternity associated with the Ancient Free & Accepted Masons, bought the church. The Freemasons themselves eventually took over in 1963 and the building became a Masonic Lodge.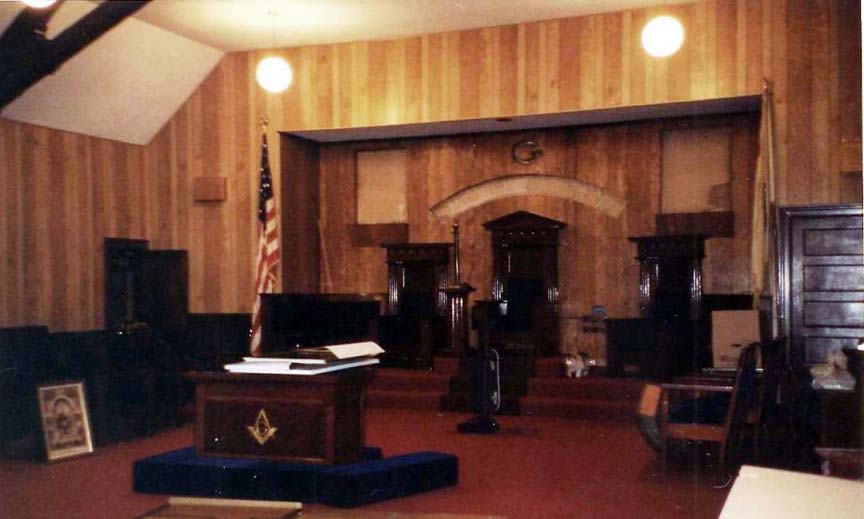 Quote:
The Masonic Lodge got its psychedelic update one night in 2002, when Nicholas Shaplyko and Ekaterina Sorokina received a phone call from their friend, a broker.
The two Russian artists had always dreamed of creating their own museum. Ekaterina's grandfather owned a museum next to Red Square, and although she holds a PhD in economics and building construction, she has been drawing and designing costumes since she was a child. Nicholas studied in a time before computers, when things were done "the hard way" and an architect needed to be able to "make everything from a doorknob to a general plan."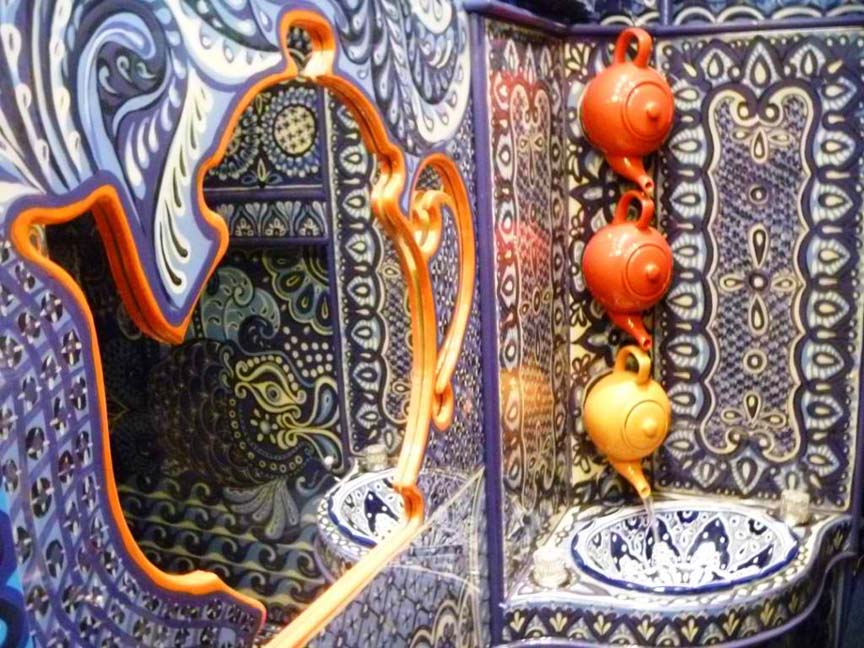 Quote:
Trained in sculpture, painting, drawing, drafting, world history, art history and the history of architecture, among many other things, he and Ekaterina use every practical skill imaginable in the continuous process that is the Museum of Modern Renaissance. The result is unlike any other museum on earth.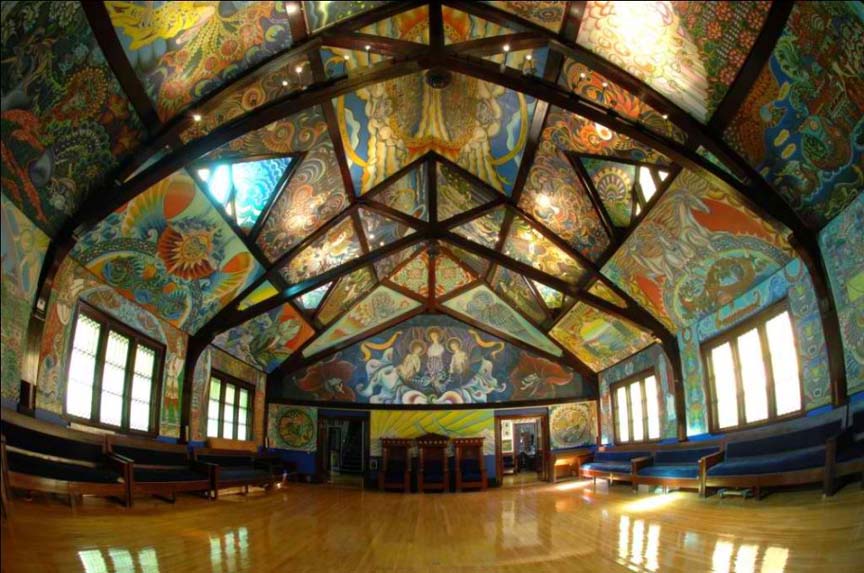 link
---

glatt Saturday Jan 13 07:40 AM

I liked this bit :


Quote:

By the way, "museum" means "a house or home where the muses are living." And that's the most important thing. The muses need to be alive, not dead and dry like in a conventional museum.



---

Griff Saturday Jan 13 09:22 AM

wicked

---

Diaphone Jim Saturday Jan 13 01:15 PM

A better outcome than for the Lodge in Bethlehem on Monday.

---

xoxoxoBruce Saturday Jan 13 05:46 PM

There may be some old time Masons who would rather see it torn down than desecrated by hippee Ruskies.

---
Your reply here?

The Cellar Image of the Day is just a section of a larger web community: a bunch of interesting folks talking about everything. Add your two cents to IotD by joining the Cellar.