xoxoxoBruce Saturday Jun 9 10:21 PM

June 10th, 2018: Living in a Curiosity Cabinet

Paige Stevenson's apartment in Brooklyn, NY is know as "The House of Collection."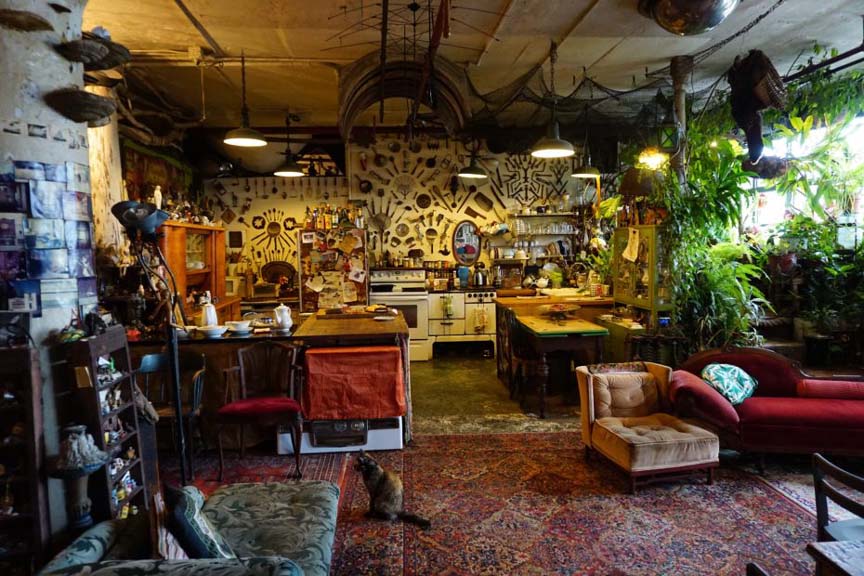 Quote:
To make a home like this, it helps to have had an eccentric upbringing. Stevenson grew up in the 1970s, living inside a tepee on a commune in California, then on a goat farm and later in a Victorian house in San Francisco which her father and stepmother shared with a troop of drag performers. In the mid 1980s, she left her nomadic life behind and settled in New York City where she has remained since she attended Columbia University in 1985. But as you can probably tell, it doesn't seem she could quite kick her nomadic living habits…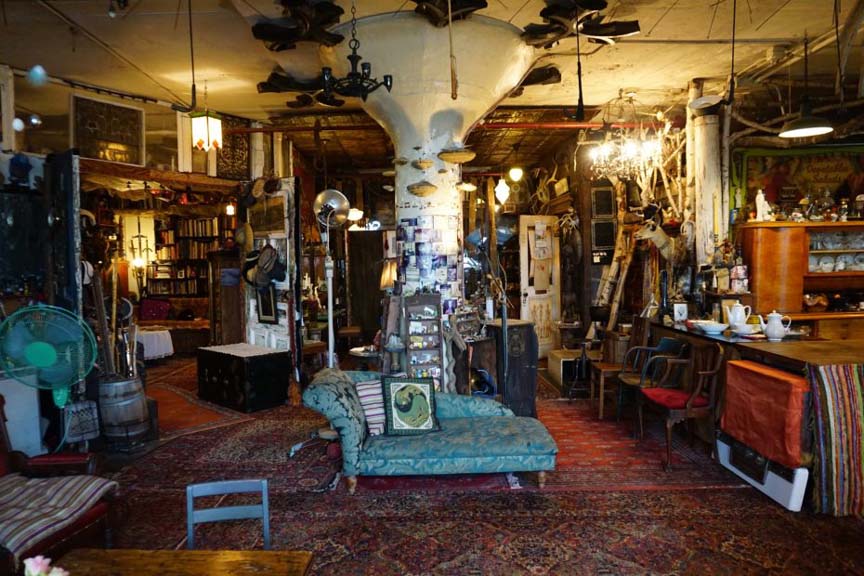 Quote:
The cat was officially out of the bag on the Brooklyn apartment when the New York Times got wind of it in 2011, running a feature on the place. Since then, it's made the transition from AirBnB pad to private event and hosting space. And all the while, it's walls have been growing with relics from all over the world.

It's a cabinet of curiosities, and Brooklyn's own little Narnia; a window into the past as well as a place where time stands still. So let's have a proper tour, shall we? We start off in what Stevenson calls "the Conservatory," which is a dangerously cozy, pioneer-meets-Victorian-granny reading nook…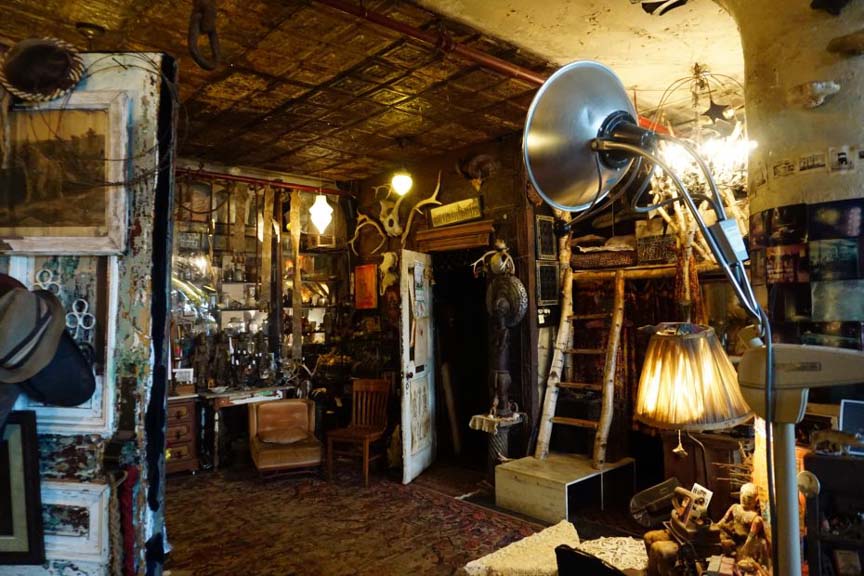 Quote:
Then there's the plant life teeming by the windows, whose leaves carry all the light of the afternoon through the apartment with all the glory of a cathedral's stained glass windows. "There is a hose down here," Stevenson laughs, "to keep things going."

Enter the Bathroom, and you'll feel as if you've walked into a lucid dream straight from the brain of Robert Louis Stevenson. "We made sure to make the floor feel as natural as possible," she says about the stones inlaid into it's surface, which mount with you as you walk inside to be greeted by mermaids, driftwood, and a statue of Yemaya, goddess of the ocean…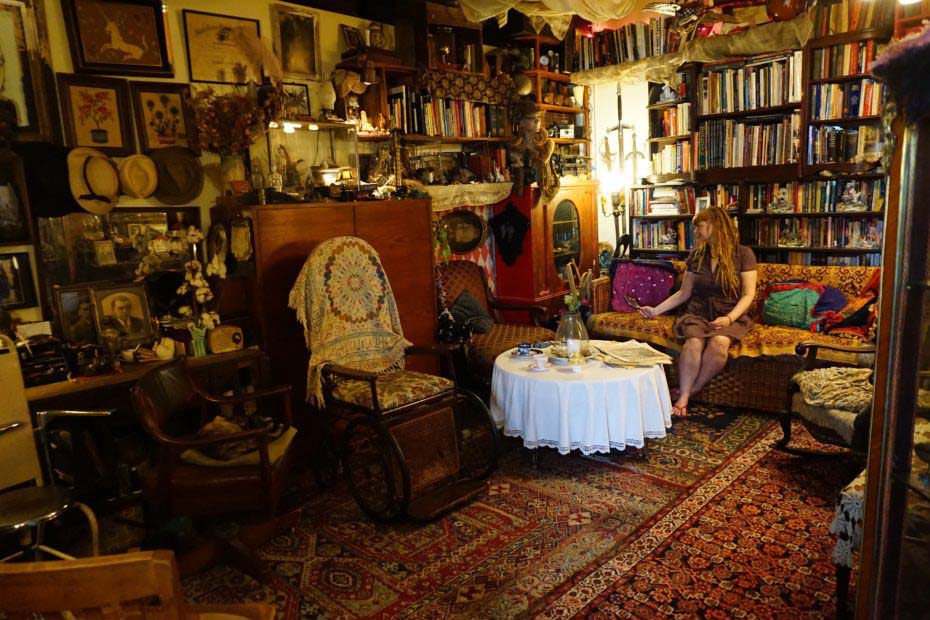 Quote:

But seriously, how does Stevenson amass so many treasures? "Well it's not just me," she says, explaining that she makes a point to go hunting for goodies, but that "guests will leave things behind" as a kind of contribution. "Oh yeah, you remember all those little birds?" she asks her friend, "they just showed up one day." Stevenson also doesn't see herself leaving Brooklyn anytime soon. "It's not just about us being in here," she finishes, "It's about the whole community."

Um... dust?

link
---

Carruthers Sunday Jun 10 04:28 AM

Whatever happened to the principle of 'less is more'?



More or less dead, by all appearances.

---

Clodfobble Sunday Jun 10 08:25 AM

Kind of hard to figure the square footage with all the stuff, but given that it's Brooklyn, I'm thinking the answer to all the questions is, "She got money, yo."

---

Griff Sunday Jun 10 09:51 AM

Yep. At least she doesn't live in Trump Tower.

---

xoxoxoBruce Sunday Jun 10 09:58 AM

It's 2000 square feet which would be a rare find today, obviously part of a warehouse or factory originally. I wondered about what she does for a living as yes, she must have money.

---

glatt Sunday Jun 10 10:18 AM

She has room to walk around, even with all that stuff.

Mad props to her.

---

sexobon Sunday Jun 10 10:38 AM

Looks like she stumbled upon a wayward TARDIS!

---

Gravdigr Sunday Jun 10 04:17 PM

If that's her in the bottom pic...

She looks like she might stink.

ETA: So does her place.

---
Your reply here?

The Cellar Image of the Day is just a section of a larger web community: a bunch of interesting folks talking about everything. Add your two cents to IotD by joining the Cellar.