What's IotD?

The interesting, amazing, or mind-boggling images of our days.
xoxoxoBruce Monday Jul 9 10:49 PM

July 10th, 2018: Woman's Escaramuza

I've never heard of this but I've love to see it.


Quote:

Last year, photographer Devin Doyle, who'd spent two years photographing high school rodeo culture in the United States, became curious as to what the Mexican equivalent might look like. After all, he says, "It's the same land, the same ranching culture." What he found was an exciting competitive equestrian sport performed by women dressed in stunning traditional costumes, a sport directly inspired by the Adelitas—the female soldiers who fought in the Mexican Revolution.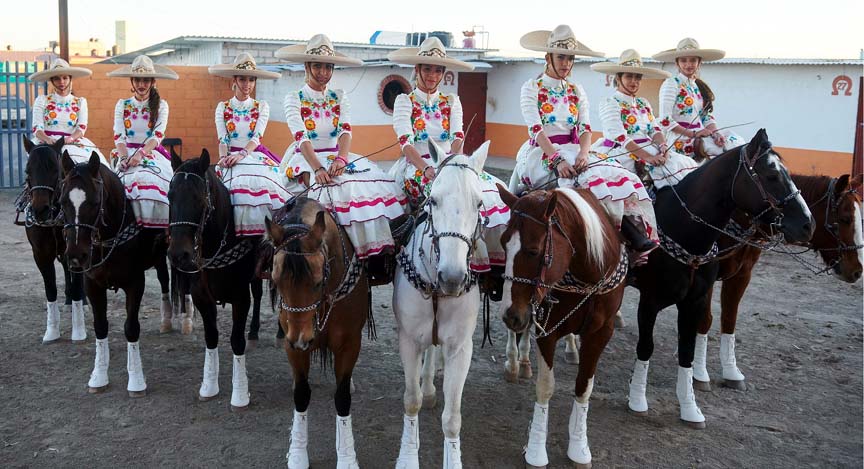 Quote:

Escaramuza, an event within the larger rodeo-like sport known as charrería (now recognized as Mexico's national sport) is comprised of teams of up to 16 women (though only eight can compete at a time) performing a series of routines inside a lienzo charro, or stadium, at breakneck galloping speeds—all while riding sidesaddle.

If you've even ridden sidesaddle, you know it's a bitch.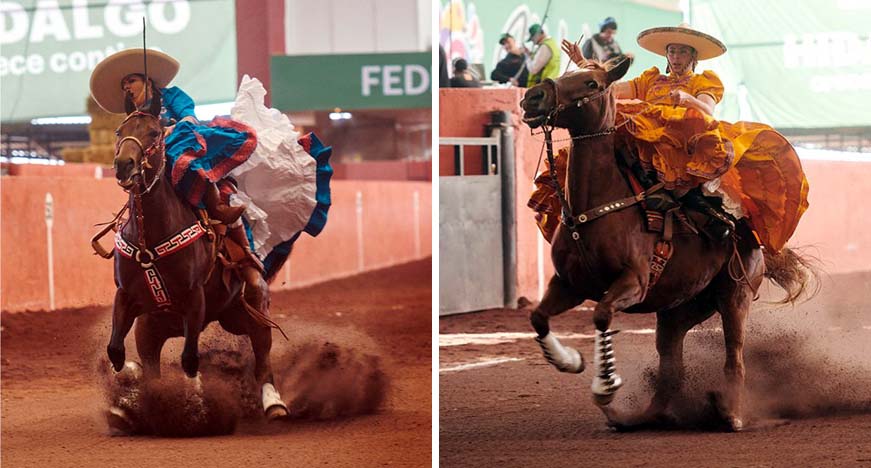 Quote:
Every movement is intricately choreographed, often down to the second. In the coladera, for example, the women split into two groups of four; one group circles the perimeter of the lienzo charro, while the second moves in a much smaller circle in the center. Suddenly, the outer group changes direction and gallops straight toward the group in the center at full speed, so that each of the eight women individually dissects the formation, all in the same instant. The horses never slow and, if the move is successful, they never touch. They kick up dust that catches the light; through it, you can catch glimpses of skirts billowing as they pass one another.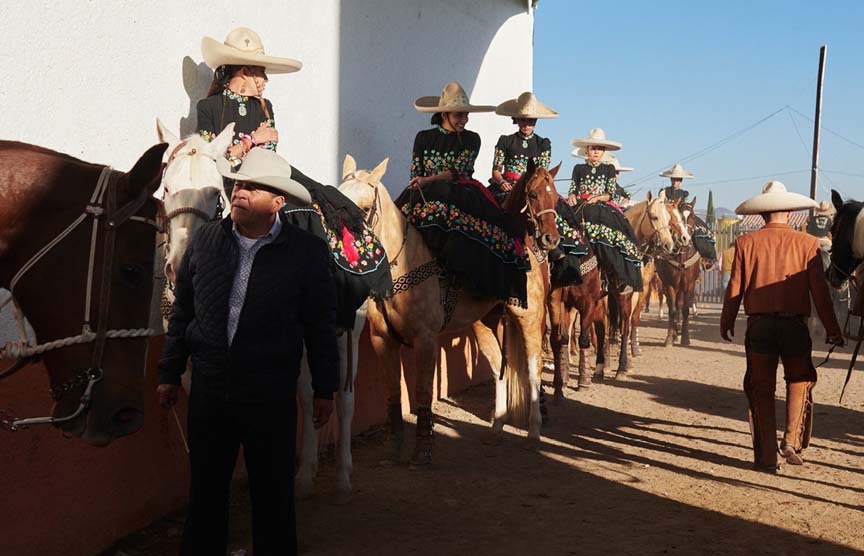 Quote:
During the escaramuza season, which typically runs from February to November, riders practice twice a week for two to three hours. The U.S. nationals take place over Labor Day weekend, and the grand finale, a competition in Mexico that brings together the top 80 or so teams from both sides of the border, happens in late October or early November.

Quote:
While scores are based strictly on performance, costumes remain an important part of the sport. "My favorite is the traje de charra," Quiroga says, referring to a two-piece suit usually made in suede, one of many styles that teams can choose to wear for competition. "The woman looks so formal and unique." Because escaramuza costumes are based on historical uniforms worn during the revolution, there are strict guidelines for all costumes. Adelita dresses must be cotton or cotton-based, and always in traditional colors. Embroidered details must be sewn by hand, and accessories, like the pins the women wear near their necks, must be sterling silver and pinned in one particular place.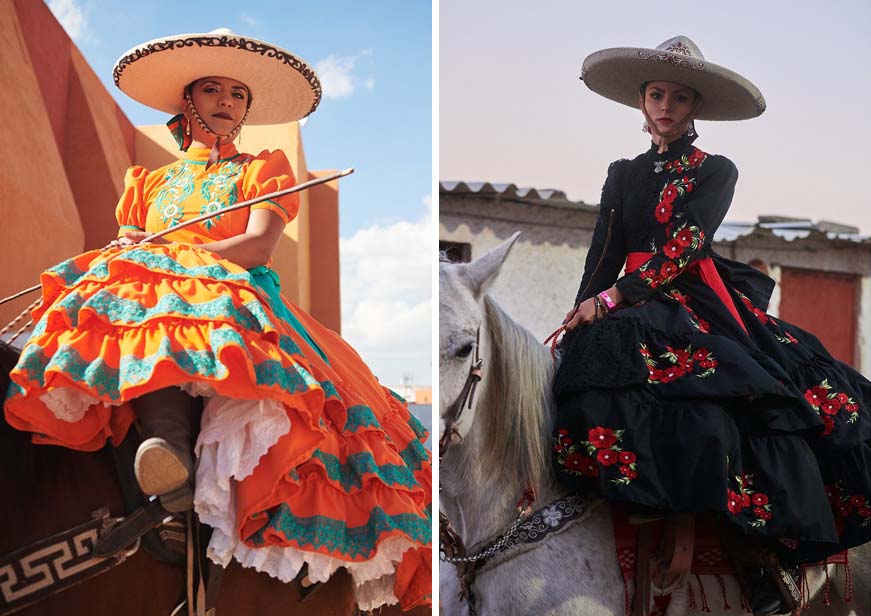 Quote:
Sombreros worn with both charra and Adelita costumes are also highly embellished, and secured by leather straps that sit on the chin just so. Dressing for a competition can take more than two hours. The last step before heading out to compete? A spritz of perfume. Escaramuza may be inspired by women warriors, but it's performed by women nonetheless. As a sport, it is equal parts fierce and sophisticated.
link
---

sexobon Tuesday Jul 10 01:07 AM

The Mexican Revolution (1910-1920) even saw a standard production silver peso, the size of a US silver dollar, that depicted an allegorical Lady Liberty on horseback (from 1910-1914) riding sidesaddle. It's commonly referred to as the Caballito Peso (Horse Peso). It's on my top ten list of most attractive coins in the world.

Attachment 64303

---

Griff Tuesday Jul 10 07:02 AM

Nice cultural find. Cool coinage as well.

---

xoxoxoBruce Tuesday Jul 10 11:04 AM

Here they are in action... embiggen.



---
Your reply here?

The Cellar Image of the Day is just a section of a larger web community: a bunch of interesting folks talking about everything. Add your two cents to IotD by joining the Cellar.