What's IotD?

The interesting, amazing, or mind-boggling images of our days.
xoxoxoBruce Monday Sep 17 10:35 PM

Sept 18th, 2018: Security Issue

Perched atop a mountain sits Sunspot, New Mexico, home of the National Solar Observatory, along with support facilities like
housing, sewage treatment and a post office.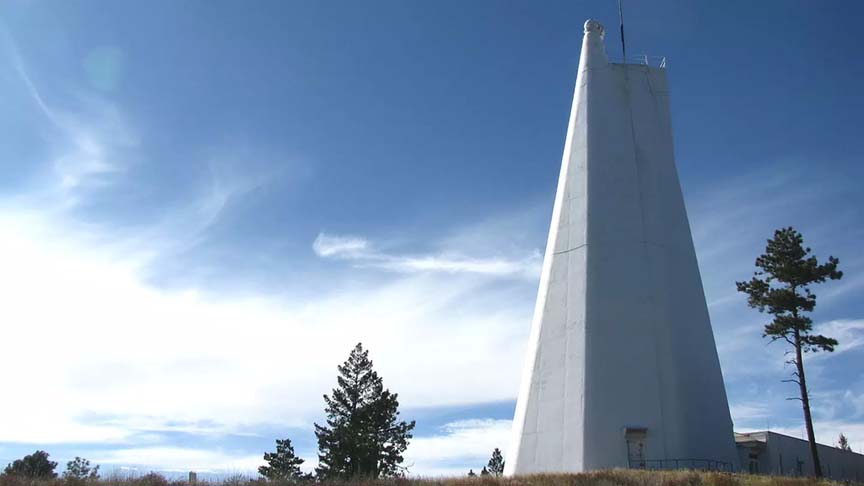 Quote:

Members of the Federal Bureau of Investigation (FBI), and potentially other federal government agencies, arrived in Sunspot on or about Sept. 7, 2018, at which point they ordered everyone out of the National Solar Observatory site, which is technically at Sacramento Peak, situated above the tiny town. They also told the clerk in the Sunspot Post Office to evacuate.

Conspiracy theories claim they spotted a sunflare that will wipe out life on earth, they spotted proof of life in space, etc, etc.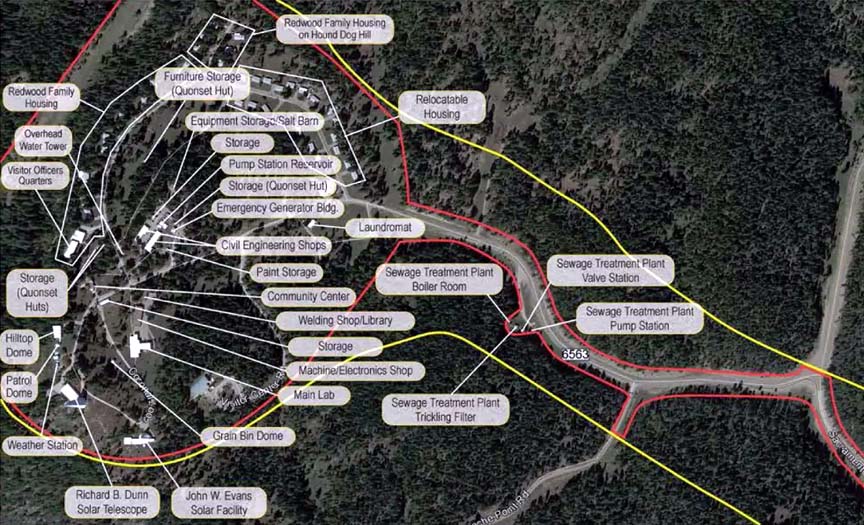 Quote:
It's important to note that AURA (Association of Universities for Research in Astronomy) has consistently described the situation was a "security issue" rather than a "risk" or a "threat," which strongly suggests the reason for the evacuations was not tied to something such as a bomb threat. Had there been a danger of some sort chemical or biological hazard, the responding officials would have been wearing suitable protective gear.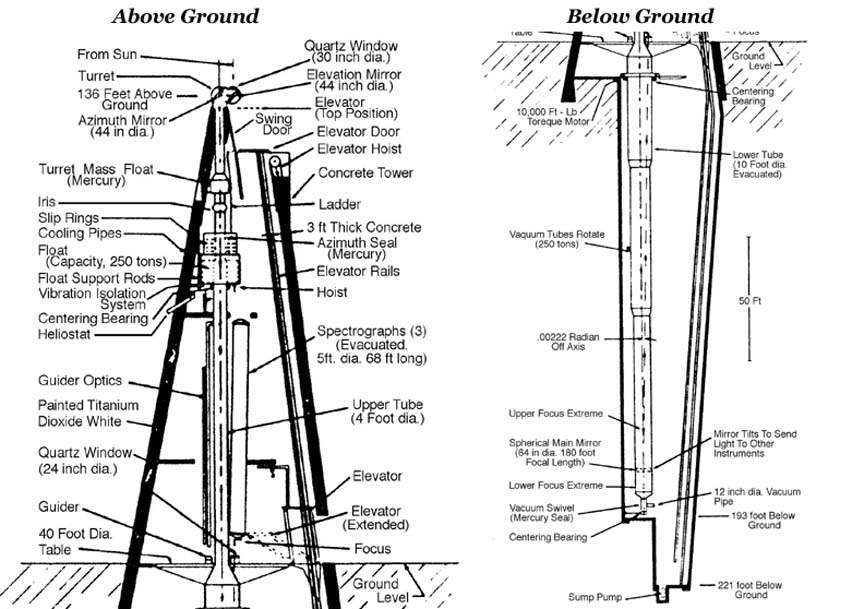 Quote:

The National Solar Observatory's site enjoys a wide and largely unobstructed view of both the U.S. Air Force's Holloman Air Force Base and the U.S. Army's White Sands Missile Range, both of which regularly host a very wide array of U.S. military research and development programs.
It seems more plausible that a foreign operative or an operative working on a foreign government's behalf might have been able to install an antenna/sensor apparatus onto the top of a structure that is part of the facility and within line-of-sight of the valley below without anyone noticing. This could allow them to persistently gather electronic intelligence on whatever might be happening on, around, and over White Sands and at Holloman. With the capabilities of modern electronics and batteries, it's possible that such a system wouldn't even need to be hard wired.

Sounds more likely than little green men.

link

link

---

Griff Tuesday Sep 18 07:19 AM

Spy vs Spy

---

Undertoad Tuesday Sep 18 07:41 AM

Morning news is reporting this was a lawr enforcement issue but could still be due to gear being put on the observatory

https://www.space.com/41852-sunspot-...stigation.html



Quote:

"AURA has been cooperating with an ongoing law enforcement investigation of criminal activity that occurred at Sacramento Peak," AURA representatives wrote in a statement Sunday (Sept. 16). "During this time, we became concerned that a suspect in the investigation potentially posed a threat to the safety of local staff and residents. For this reason, AURA temporarily vacated the facility and ceased science activities at this location."

Well that's the official story anyway

---

Undertoad Thursday Sep 20 07:53 AM

Dang it was child porn

https://www.ktsm.com/news/local/el-p...nts/1460386237

---

Clodfobble Thursday Sep 20 09:34 AM

*sigh* It's always child porn.

---

Diaphone Jim Thursday Sep 20 12:24 PM

They closed the post office and the whole observatory for almost two weeks because the janitor was looking at "not good" pictures on his lunch break?
Gotta love the FBI.

---

Sheldonrs Thursday Sep 20 01:17 PM

---

xoxoxoBruce Thursday Sep 20 11:06 PM

Sure, that kid was out of this world.

---

Griff Friday Sep 21 07:52 AM

Or child porn is a nice cover story because people won't want to follow this now...

---
Your reply here?

The Cellar Image of the Day is just a section of a larger web community: a bunch of interesting folks talking about everything. Add your two cents to IotD by joining the Cellar.