xoxoxoBruce Saturday Nov 3 01:09 AM

Nov 3rd, 2018 : Volcano

Been there, done that, got the t-shirt… well, really a belt buckle, Mt St Helens 1980.



Quote:

When erupting, all volcanoes pose a degree of risk to people and infrastructure, however, the risks are not equivalent from one volcano to another because of differences in eruptive style and geographic location. Assessing the relative threats posed by U.S. volcanoes identifies which volcanoes warrant the greatest risk-mitigation efforts by the U.S. Geological Survey and its partners. This update of the volcano threat assessment of Ewert and others (2005) considers new research in order to determine which volcanic systems should be added or removed from the list of potentially active volcanoes, updates the scoring of active volcanoes, and updates the 24-factor hazard and exposure matrix used to create the threat ranking.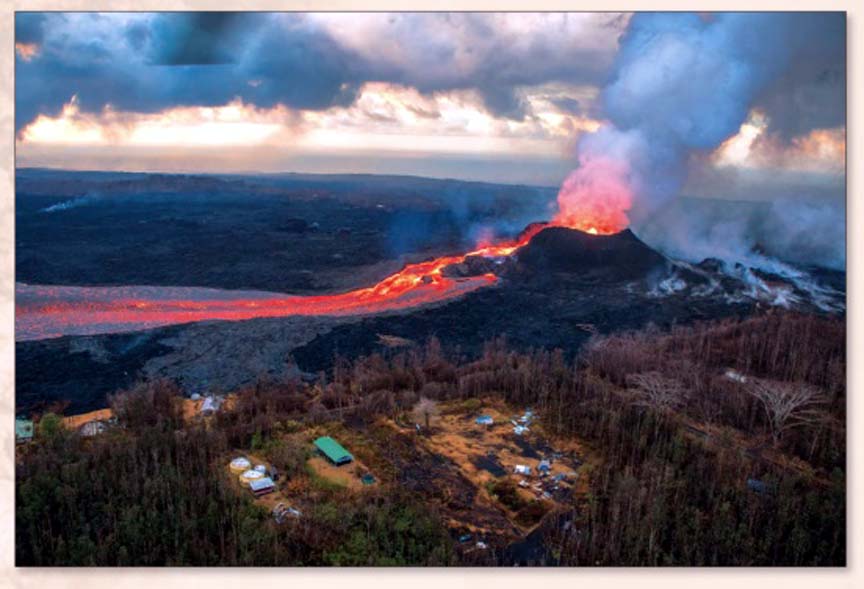 Quote:
The threat assessment places volcanoes into five threat categories: very low, low, moderate, high, and very high. Within all five threat categories there are changes in relative rankings of volcanoes, and in a few cases, volcanoes moved between categories owing to changes in our understanding of their hazard, unrest, and exposure factors. Scorings of hazard factors were updated for some volcanoes where new research has identified Holocene eruptive activity or clarified our understanding of Holocene eruptive history and the occurrence of particular hazards such as tephra fall or pyroclastic density currents. The most numerous scoring changes made in the threat matrix since 2005 have been made among the hazard factors, particularly those accounting for observed eruptive activity or unrest.

Quote:
The very low threat category underwent the greatest amount of change, dropping from 32 to 21 volcanoes, owing to better knowledge of the eruptive histories of those volcanoes. The list of 18 very high threat volcanoes determined by Ewert and others (2005) remains the same; 11 of the 18 volcanoes are located in Washington, Oregon, or California, where explosive and often snow- and ice-covered edifices can project hazards long distances to densely populated and highly developed areas. Five of the 18 very high threat volcanoes are in Alaska near important population centers, economic infrastructure, or below busy air traffic corridors. The remaining two very high threat volcanoes are on the Island of Hawaiʻi, where densely populated and highly developed areas now exist on the flanks of highly active volcanoes.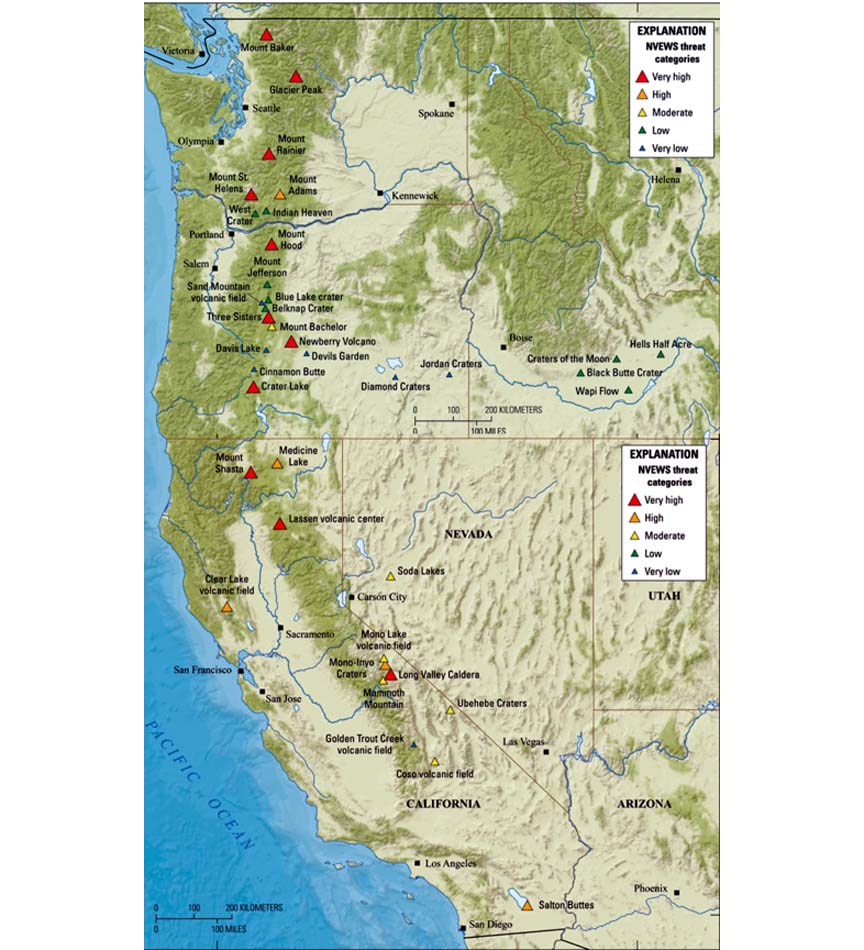 Quote:
The high- and moderate-threat categories are dominated by Alaskan volcanoes. In these categories the generally more active and more explosive volcanoes in Alaska can have a substantial effect on national and international aviation, and large eruptions from any of the moderate- to very-high-threat volcanoes could cause regional or national-scale disasters. This revised threat assessment includes 18 very high threat, 39 high threat, 49 moderate threat, 34 low threat, and 21 very low threat volcanoes. The total of 161 volcanoes is a decrease of 8 from the total reported by Ewert and others (2005).
link
---

Carruthers Saturday Nov 3 08:26 AM

Even on this side of the Atlantic, the stability of the Yellowstone volcano tends to concentrate the mind.

If that erupts, worries about the state of my pension fund will pale into insignificance.



Apart from that, who do I complain to about the noise?

---

xoxoxoBruce Saturday Nov 3 08:49 AM

What? I can't hear you. Speak up, Yellowstone is making an awful racket.

---

blueboy56 Saturday Nov 3 08:12 PM

Being 40 miles due west of Mt. Rainier, if it goes up, it won't make any difference. We'll all look like the residents of Vesuvius. However, looking at it from the 8th floor of Madigan Army Medical Center, the mountain can really overwhelm you with its beauty.

---

BigV Sunday Nov 4 09:11 AM

Well said.

Perhaps a bit understated on both points.

Definitely spoken in the voice of a local.

---

fargon Sunday Nov 4 10:17 AM

Mt. Rainier is my favorite mountain.

---

xoxoxoBruce Sunday Nov 4 11:33 AM

Rainer is a beautiful mountain. I think the real reason it's red flagged as a very high danger is not because they think it's likely to blow, but because of the threat to a heavy population if it did.

---

Dude111 Sunday Nov 4 04:23 PM

A very pretty picture but not pleasant!!

---

BigV Sunday Nov 4 06:28 PM

I've taken many pictures of Mt Rainier, some of the prettier ones are posted here.

---
Your reply here?

The Cellar Image of the Day is just a section of a larger web community: a bunch of interesting folks talking about everything. Add your two cents to IotD by joining the Cellar.