What's IotD?

The interesting, amazing, or mind-boggling images of our days.
xoxoxoBruce Tuesday Dec 4 01:27 AM

Dec 4th, 2018: Mayan Cards

You can tell the designs are Mayan at a glance, so they must be ancient artifacts. Right?
Hmm, the Mayan empire crashed 500 years ago and I don't remember seeing any paper artifacts.
Well that's because theses cards are less than 50 years old and they're Russian. Huh?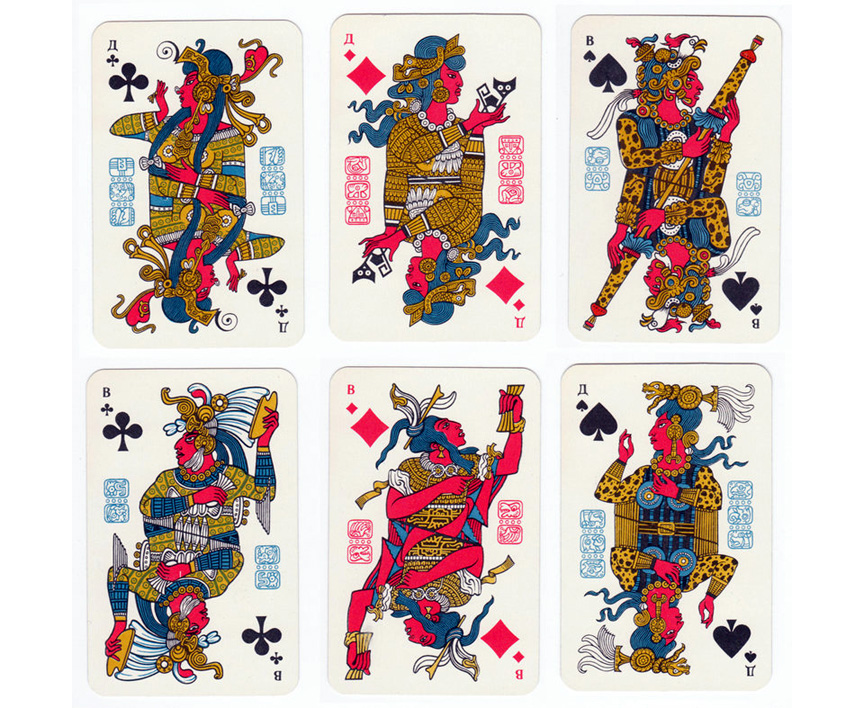 Quote:
In the 16th century Spain conquered the powerful Maya empire, which spanned present-day Mexico, Guatemala, Honduras, El Salvador, Nicaragua, Belize, and northern Costa Rica. The native Mayan language was lost, along with all but four of their thousands of texts. Before the Spanish language (and thus Roman alphabet) was forced onto their tongues, the Maya had a sophisticated writing system of over 800 hieroglyphs. Unsurprisingly, the glyphs' meanings proved difficult to decipher in the centuries following Spanish colonial occupation of Mesoamerica.

After 500 years of scholars theorizing over the ancient symbols, Yuriy Knorozov cracked a significant piece of the Maya code in 1952. The Soviet linguist, ethnographer, and epigrapher surmised that the glyphs in question were syllables—and not letters or purely pictorial as previously thought.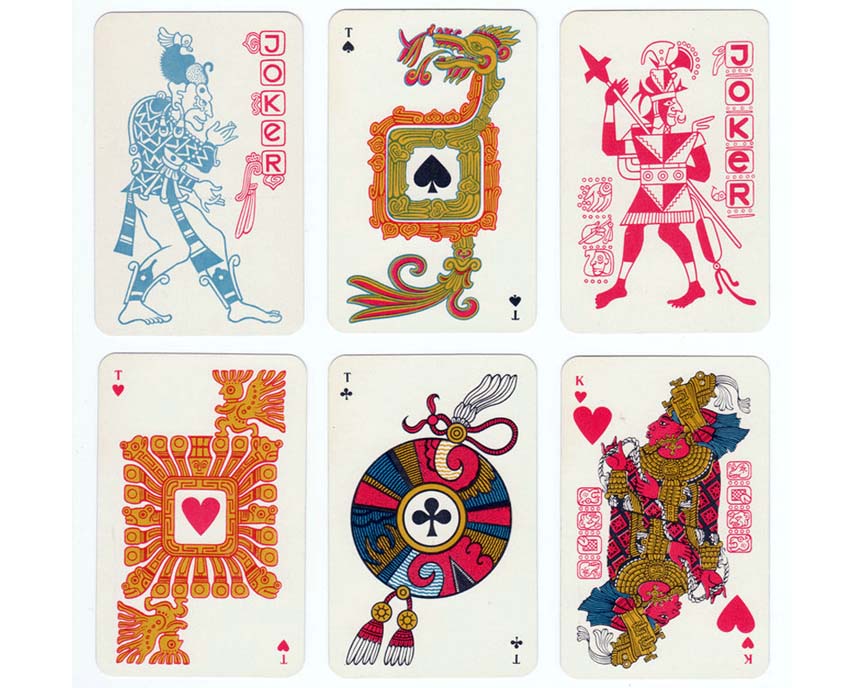 Quote:

Though Knorozov's paper advanced the world's understanding of Maya script considerably, it was published at the height of the Cold War, and therefore criticized for allegedly being influenced by Marxist-Leninist ideology. (It wasn't.) Nevertheless, the Soviet Union's reputation benefited from producing a man who made significant academic contributions to the field of ancient languages and writing systems. So much so, that today scholars worldwide can read more than 90 percent of the Maya glyphs.

To honor Knorozov's seismic discovery, the USSR issued a special deck of playing cards in 1975 featuring ancient Mayan iconography. In Soviet Russia, the only playing-card vendor was the Soviet State.

Damn Commies, if they hadn't quit we'd still have a nice cold war, full employment and a chicken in every pot.

link
---

Griff Tuesday Dec 4 07:52 AM

*glances at Ukraine looks away quickly*

---

Diaphone Jim Tuesday Dec 4 04:52 PM

Those are really trippy.
I don't think I would last two minutes in a Russian card game, though.

---

Diaphone Jim Tuesday Dec 4 07:53 PM

FWIW, the Queen of Diamonds (top center) is holding my granddaughter's cat.

The Ace's (T) are cool.

---
Your reply here?

The Cellar Image of the Day is just a section of a larger web community: a bunch of interesting folks talking about everything. Add your two cents to IotD by joining the Cellar.