xoxoxoBruce Friday Dec 7 12:33 AM

Dec 7th, 2018: A Day That Will Live In Infamy...

But Mom, they started it... You know what happened on December 7th at Pearl Harbor, it's been hashed infinitum.
What we hear about these days of politically correct, and being offended, is the shame of the internment camps.
But if you look at it in context you can at least understand why it came about without agreeing it was correct.
The Orientals on the west coast were alway mistrusted because they didn't integrate... leaving out the part where
they weren't allowed to integrate and ostracized at every turn. Kind of like the 'Why are you hitting yourself" game.

The President dumped the resident Japanese problem on the Military who held hearings.
One thing that was presented was the Niihau Incident. Heard of it?

When the Jap Navy was planning the attack on Pearl they thought privately owned Niihau Island was uninhabited, so they told
pilots if they got in trouble land there and a sub would pick them up. But there were 136 people on Niihau, mostly native Hawaiians,
and a few others including 3 born in Japan. When a Zero crashed landed the natives didn't know about Pearl yet and didn't speak
Japanese, so they threw the pilot a party and then locked him up after taking his weapons and papers. The 3 resident Japs were
unsuccessful trying to free him to escape. That had a chilling effect on the hearing.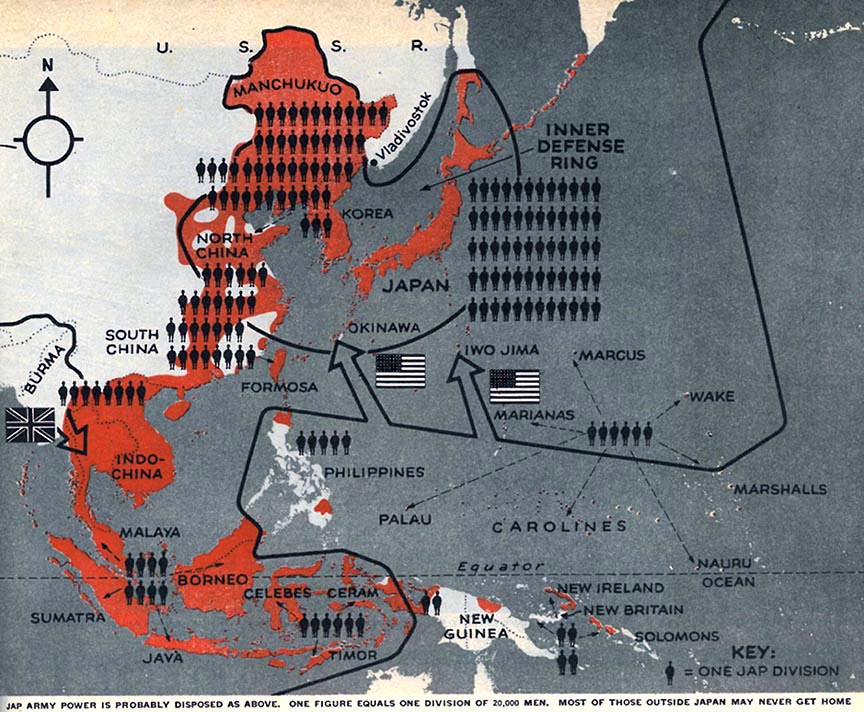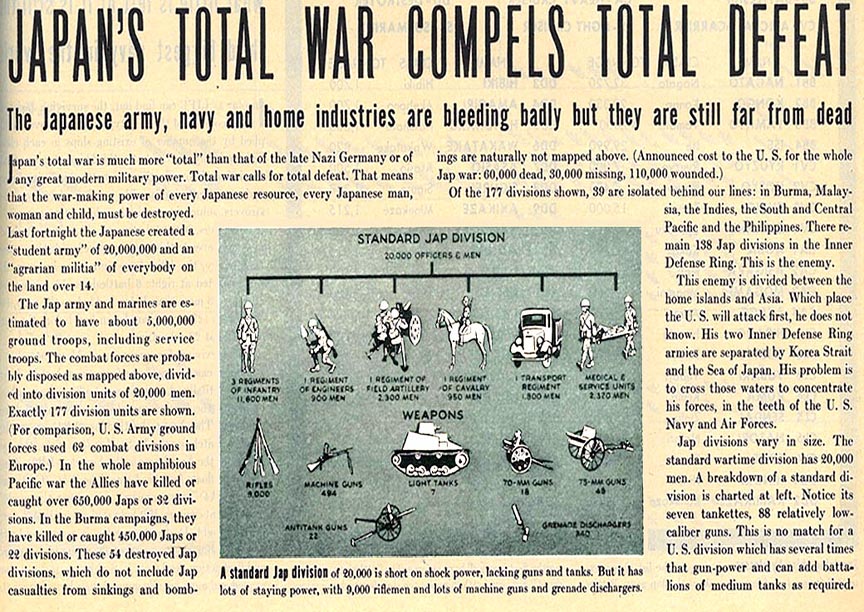 The other thing I hear whining about is using the Atomic Bomb, saying Japan was defeated and it was just a matter of mopping up.
Bullshit, they'd be mopping up blood, and when they were done the Russians would be in Japan.
They say it wasn't humane. Oh, humane? Does Korean Comfort Women or the Rape of Nanking ring a bell?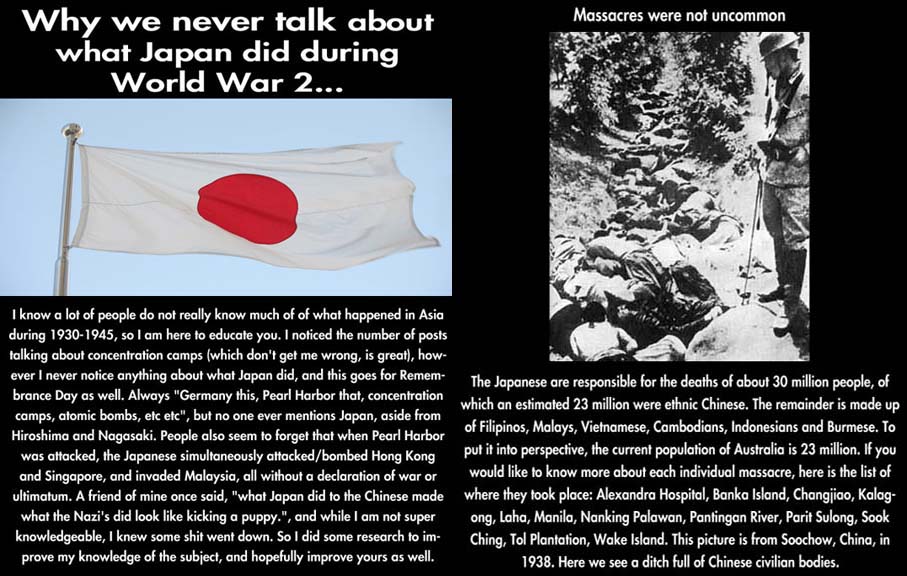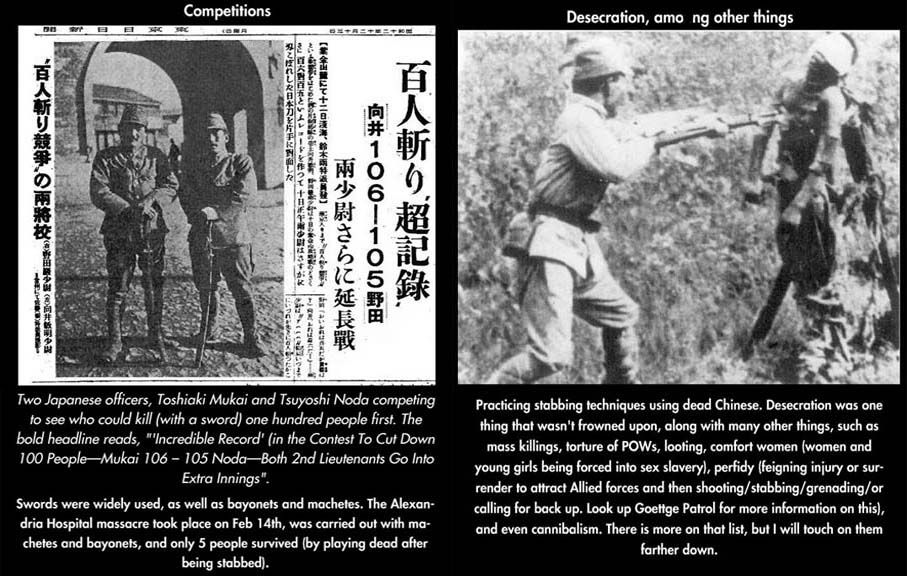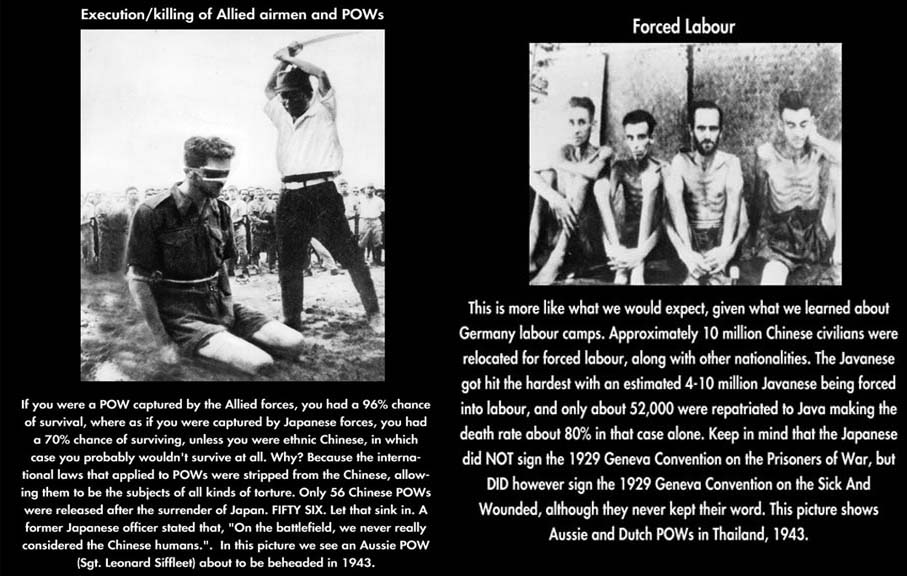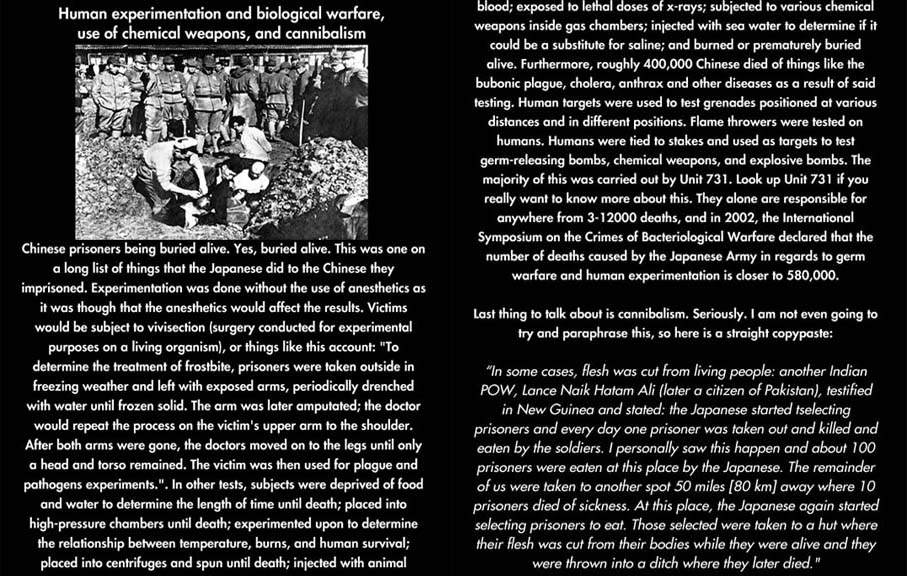 Paybacks are a bitch, motherfucker.

---

Gravdigr Friday Dec 7 02:43 PM

Get your paybacks quick. Not many WWII vets left, on any side...

I, myself am a vengeful fuck, but forgiveness is easier.

Especially when the guilty are mostly dead.

---

xoxoxoBruce Friday Dec 7 02:48 PM

If you can figure out who the guilty are...

---

Hopalong48 Sunday Dec 9 09:01 AM

What about the "Death march on Bataan?"

Sent from my SAMSUNG-SM-G891A using Tapatalk

---

xoxoxoBruce Sunday Dec 9 12:15 PM

That's only one of thousands of their sins/war crimes.

---

Diaphone Jim Sunday Dec 9 12:50 PM

Humans are not a kind species.

---

Gravdigr Sunday Dec 9 05:53 PM

'S cuz they're people, and people are rotten.

---

xoxoxoBruce Sunday Dec 9 10:33 PM

Quote:

Originally Posted by

Gravdigr


I, myself am a vengeful fuck, but forgiveness is easier.

Especially when the guilty are mostly dead.

But, but, I was only following orders, I had to follow orders.

---
Your reply here?

The Cellar Image of the Day is just a section of a larger web community: a bunch of interesting folks talking about everything. Add your two cents to IotD by joining the Cellar.