xoxoxoBruce Tuesday May 14 12:00 AM

May 14th, 2019: Expensive Frost

It's been a chilly wet spring here but it's even colder in France and Italy, which is bad news for the grapes.


Quote:

But luckily for their grapes, their customers, and our Instagrams, these enterprising farmers have come up with a visually stunning—if incomplete—solution to the freezing temperatures. Throughout the regions of South Tyrol, Trentino, and (slightly more southern) Tuscany, winemakers have lit hundreds of torches to keep their grapes viable and—as an added, perhaps unintentional bonus—to turn the Italian wine country into a scene out of a children's storybook.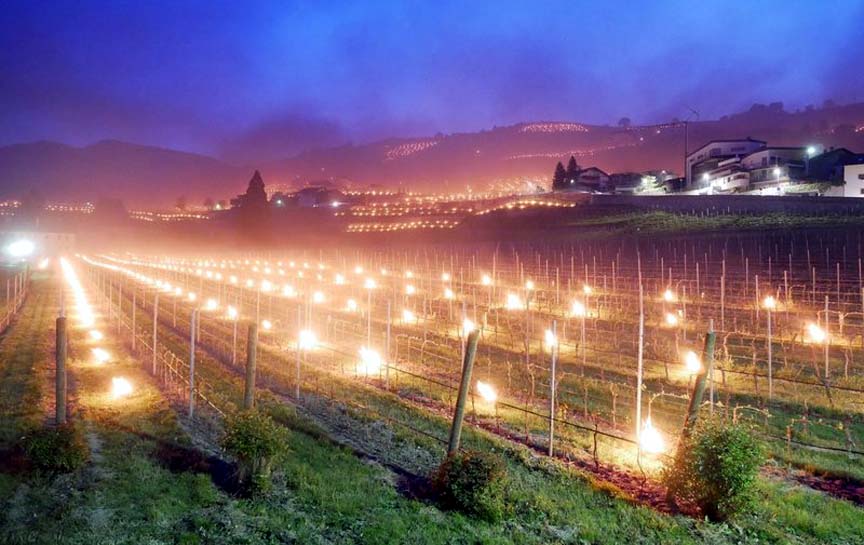 Quote:
According to the Italian news service Ansa, the region has not seen such low temperatures in May since 1987. Local winemaker Andreas Huber told Ansa that temperatures one degree below zero (Celsius)(30.2F) are potentially very damaging to the crops, and the temperature around him has fallen to between three and nine degrees Celsius below zero(26.6F & 15.8F) in the past week.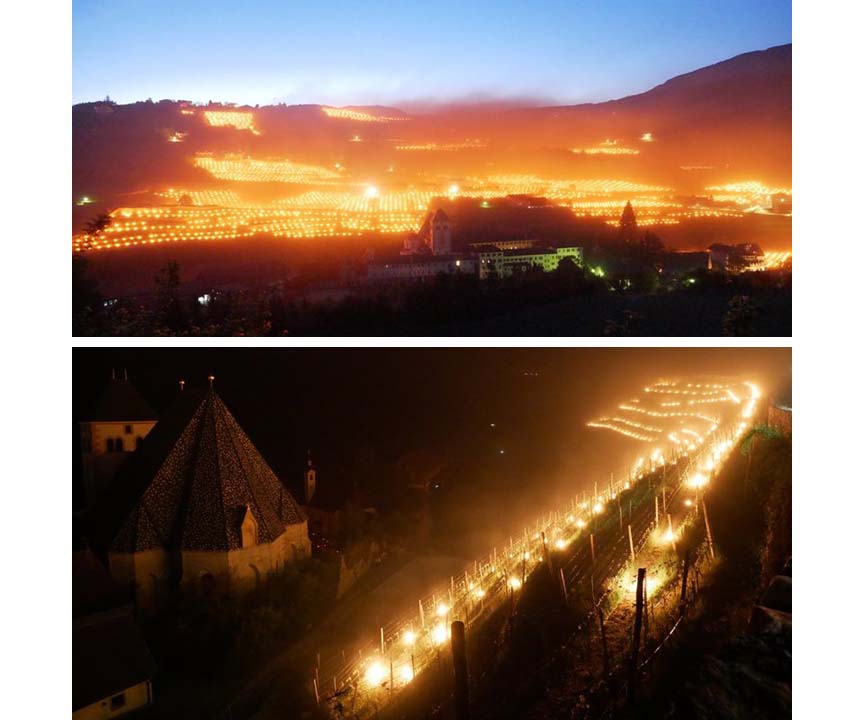 Quote:
While "The Local" reports that 300 torches can raise the temperature in one hectare by about three degrees Celcius—and while that difference can certainly mitigate some of the damage—the torches are unlikely to fully protect the agricultural industry. The farmers' union Coldiretti, according to "The Local", estimates that losses from the inclement weather will still add up to millions of euros.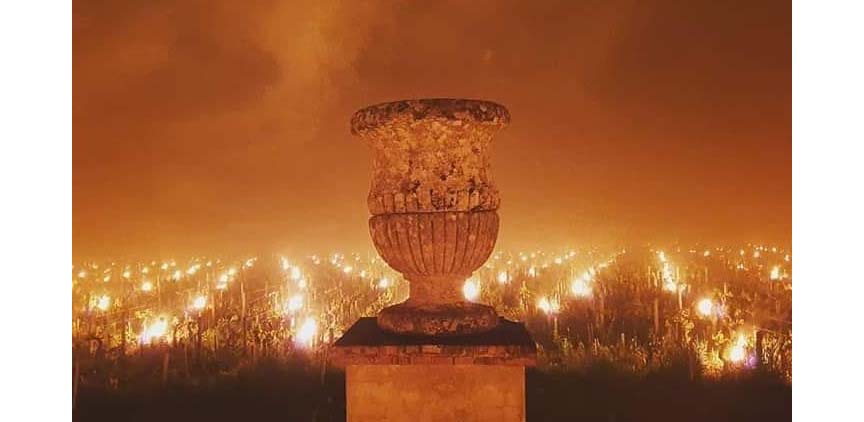 The recent civil insurrections in France have been over the government raising the price of fuel to mitigate climate change.
At least that was the excuse, but I didn't hear when the extra money was going. So for French farmers, uh vintners,
this is more expensive than ever and polluting too.



Quote:

This is hardly the first time that farmers have gotten creative to keep crops warm. Orange growers in Southern California were once famous for the practice of "smudging." By burning fuel oil in "smudge pots" that lined the groves, farmers heated the air during chilly nights. The practice began around 1910, and by 1915, at least one million pots were actively smudging the citrus. While this raised temperatures, it also sent unwanted soot flying over people's laundry lines and into their homes. Several times during the 1920s and 30s, according to KCET, darkness from the smudge even closed the Port of Los Angeles and forced drivers to keep their headlights on during the daytime. The practice is no longer allowed, but the challenges of keeping oranges warm remain.

link

---

Diaphone Jim Tuesday May 14 12:40 PM

I grew up in the San Gabriel Valley east of LA and have many memories of smudge pots.
A friend of my mother's grew oranges and avocados in Glendora and Azusa. They are both very frost sensitive and eleven year old me was the perfect 3 AM pot tender. At least later, in high school, I got paid and there had friends who joined in and I wasn't the only stinky kid in class on cold mornings.
The row upon row of flames in the misty (smudgy) dark always made me think of camped Roman legions.
Any kind of oil was used, with impurities making better smoke. Each pot had a serious dead zone around it and the storage areas were smelly wastelands.
After they were replaced by other techniques, the old ones could be seen lined up in dumps of thousands.

---

xoxoxoBruce Tuesday May 14 01:24 PM

I was shocked, the small round ones are $61, but the 5 footstand up jobs like in the orchards are $836 EACH on Amazon. That adds up when multiple rows stretch to the horizon.

---

glatt Tuesday May 14 03:48 PM

Reminds me of those little black balls with the flame that the road crews would put out for construction.

Attachment 67789

Jesus, I'm old. Then we'd go home and not use the dial telephone because it was too damn expensive.

---

blueboy56 Tuesday May 14 04:44 PM

Back in Idaho, long ago, (when I worked for the highway crew), our balls were red and filled with 1/2 gas and half diesel fuel. Hm, maybe thats why they were swollen and on fire.

---

xoxoxoBruce Tuesday May 14 11:12 PM





Glatt, that's the size that is $61 now.

---
Your reply here?

The Cellar Image of the Day is just a section of a larger web community: a bunch of interesting folks talking about everything. Add your two cents to IotD by joining the Cellar.