xoxoxoBruce Friday Jun 14 01:44 AM

June 14th, 2019: KI-RO-PRAK-TIC

Today this ad by Dr Palmer looks funny, something Ripley's Believe it or Not, or PT Barnum would create.
But in the era of the late 1800s and early 1900s, there was less education, not much wide communication, and a truckload
of diseases killing and crippling people which medicine not only couldn't cure, but had no idea what caused them.
Therefore you can't blame people grasping at straws.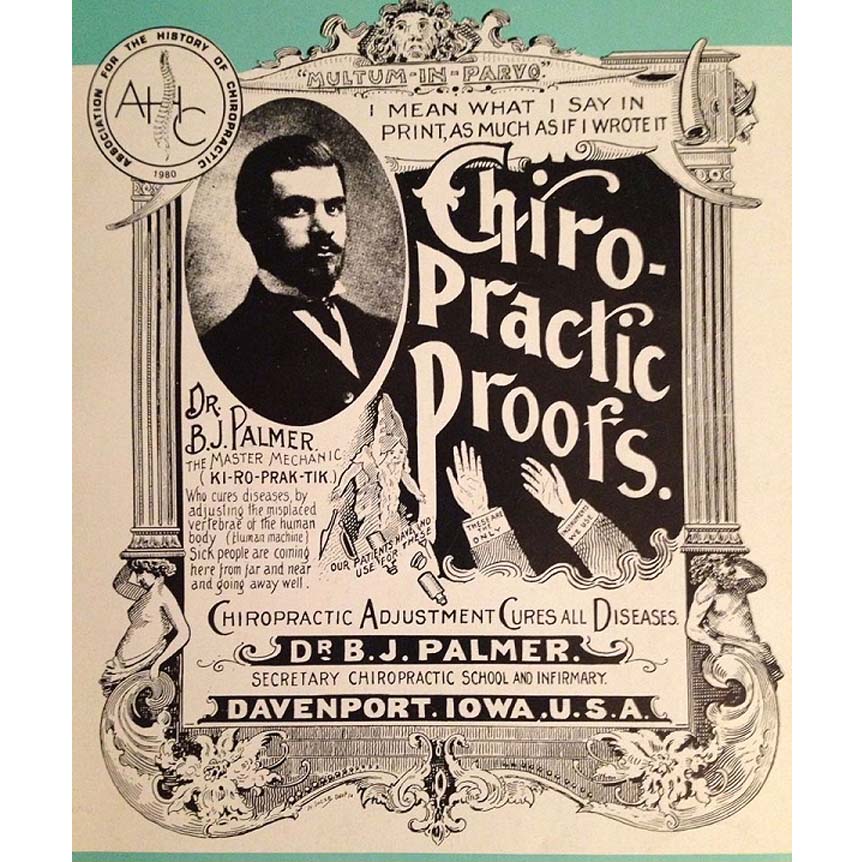 The question is, were they doing what was necessary to get people to try and accept the practice, all bullshit, or a scam?
A lot of people are convinced it's all quackery. I agree some of the claims to cure all diseases, is overblown in this ad.

But my personal experience is positive. At 16/17 my hands would go numb while driving and I was introduced to a
Chiropractor who fixed me up in 10 minutes. For the next 50 years I was whupped repeatedly by horses, cars, and
motorcycles, aided and abetted by trees, rocks and other hard surfaces. Not quite hold ma beer 'n watch this.
In each case I was helped back to the ability to do stupid things by a chiropractor.

As my location changed I had to seek new Chiropractors and discovered some were complete shams. When I started
seeking only Palmer School in Davenport Iowa, graduates, my success rate soared to 100%. No, they won't cure any
diseases, but can help your body keep your immune system focused on invasions, not body parts bickering with each other.


Now this service is probably a joke. I can't see husbands, or Gladys Kravitz next door, letting this happen.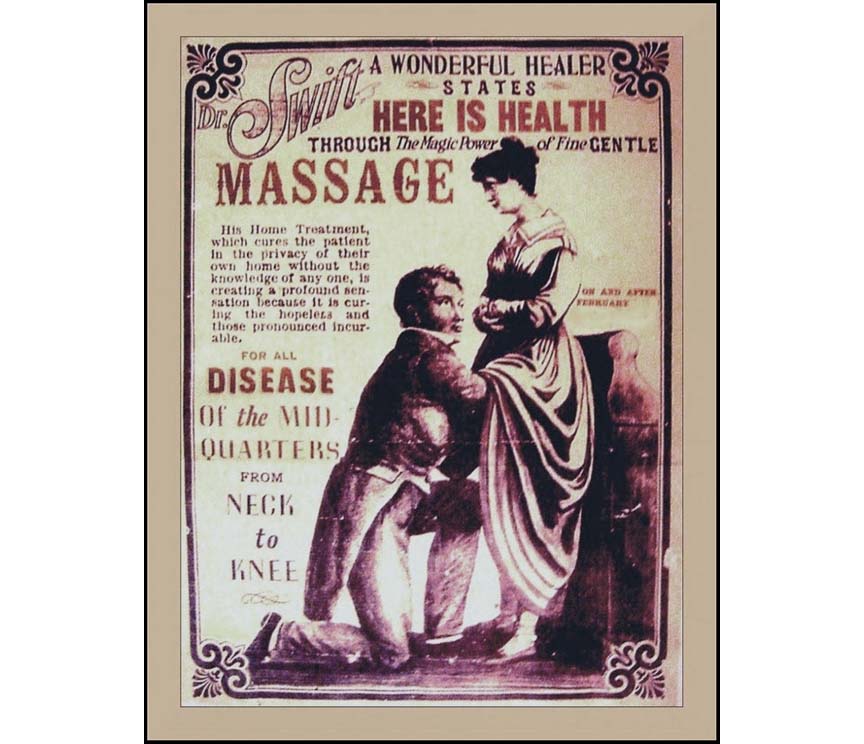 But I can see where it might be popular if enough ladies accepted it as a legitimate practice, at least on the surface.
Oh, maybelle is getting a treatment, that reminds me I'm due.

Clue to guys... most of them are sluts just like you, they're just more choosy.

---

Gravdigr Friday Jun 14 07:43 AM

B.J. Palmer?!



---

Clodfobble Friday Jun 14 09:20 AM

"Cure all diseases" is obviously silly. But for any physical injury--not just the back and neck, but down to the ankles, out to the fingertips and all the muscles in between--my first stop is my chiropractor. He's a fucking miracle worker. And there are a number of secondary conditions that can be helped as well, like headaches that are secretly tension headaches and digestive problems that are secretly motility issues.

Stress worsens everything. A good (physical therapy-based, not candle-based) massage and a little crack-a-lackin' can help your body to recover on its own from a lot of stuff.

---
Your reply here?

The Cellar Image of the Day is just a section of a larger web community: a bunch of interesting folks talking about everything. Add your two cents to IotD by joining the Cellar.