What's IotD?

The interesting, amazing, or mind-boggling images of our days.
xoxoxoBruce Wednesday Jul 10 10:07 PM

July 11th, 2019 : More Cake

Personally I prefer pie but it's difficult to do much with them, and Annabel De Vetten makes such mouth watering creations.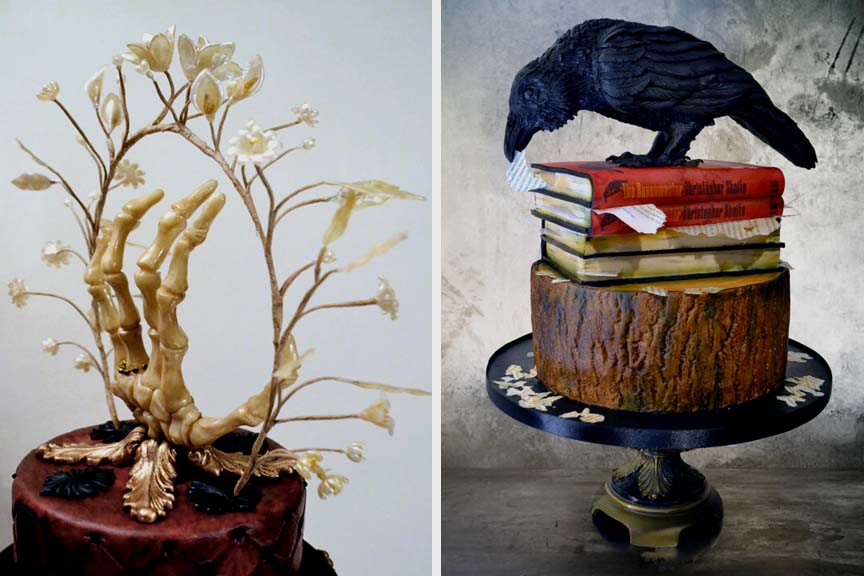 Quote:
Here is a plate heaped with thumb-sized maggots and grubs. There a bloodied human heart lies in a pool of green, molar-strewn slime. A stainless-steel coroner's table hosts the disemboweled upper-torso of a corpse. It's flanked by a four-foot statue of a saint, his face melting away to bone. On the counter, the neck of a deer's partially fleshless head sinks its roots into a bisected flowerpot; a sapling bursts from its skull like a unicorn horn.
And the wedding cakes? These tiered works of art look like something you'd expect to emerge from the kitchen of Morticia Adams—or the mind of filmmaker Guillermo Del Toro.

"Some people recoil when they see my devilish delights," says De Vetten, 47. "But once they've tasted a lemon intestine or chewed a white-chocolate eyeball, they always want more."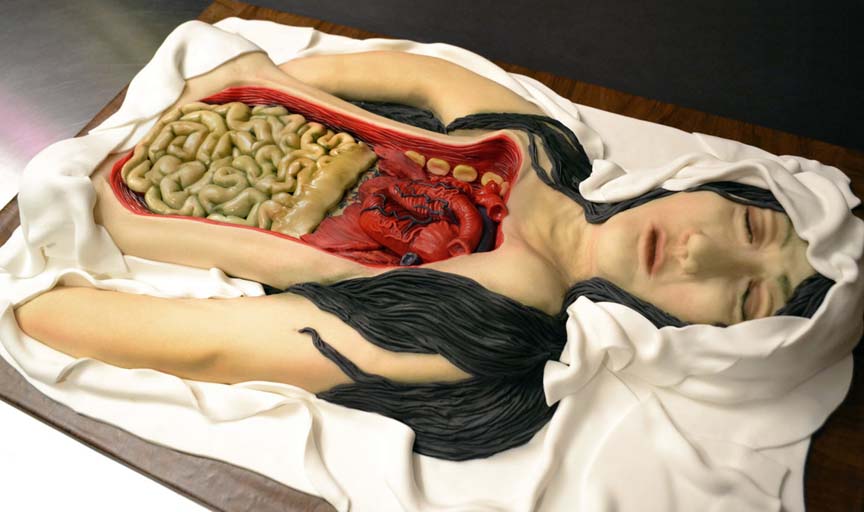 Quote:
One week she's baking a massive four-tiered cake adorned with a human heart and chocolate deer antlers to celebrate the final season of Hannibal. The next is spent crafting dozens of historically accurate terracotta warriors out of pizza dough for a Beijing restaurant chain. Then comes a person-sized edible dragon for a wedding at Warwick Castle. After that, it's chocolates for a function at New York City's Morbid Anatomy Museum and an episode of Ripley's Believe It or Not.

Her foray into the culinary arts, though, began at her own wedding, when she and magician Thom Peterson married in 2010. To save money, the bride-to-be baked a wizard-themed cake topped with a levitating lady. Attendees were astounded and asked about orders. De Vetten was amused. She created a Facebook page and started baking cakes for friends and family. One of the first was an anatomically correct swan: Its head, beautifully feathered; its body, skinned and grotesquely bloody. Online photos led to thousands of likes and countless inquiries. The business grew into a full-time job, essentially overnight.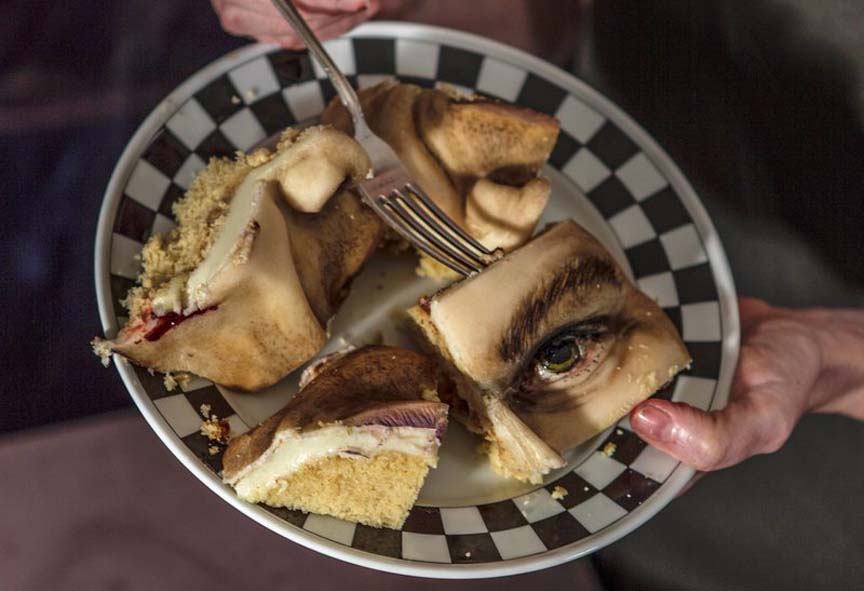 Quote:
In 2013, FOX commissioned De Vetten to create a life-sized cake depicting Michael C. Hall, the lead for its hit series Dexter, laying in a coffin. The piece was five-foot-10-inches long and took more than 100 hours to make. Completing it required 20 blood oranges, 240 eggs, 55 pounds of flour, 44 pounds of sugar, and 33 pounds of buttercream.
While De Vetten regularly invites clients into the Conjurer's Kitchen, it's not open to the public. (Her work all comes from commissions.) But as a result of her success in the film and television industry, she's in the process of moving to Los Angeles, where, De Vetten says, she also hopes to open a storefront. So if you'd like to eye a full counter of Annabel Lecter's culinary creations, you may soon be in luck.
Not everyone is a fan of ghoulish pastry. De Vetten's creations—particularly her onetime production of life-sized dead-baby heads made of white chocolate—have spawned detractors. But she is dismissive of the criticism and says her work comes from a good place.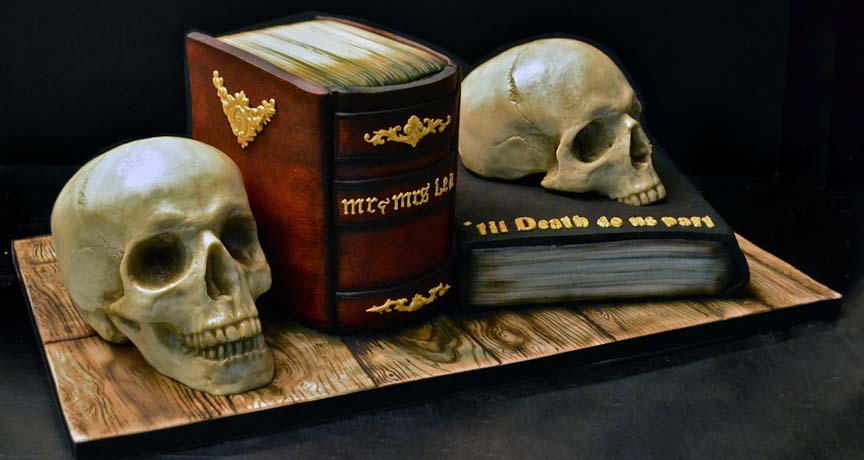 Quote:
"People ask me all the time, 'Why would you choose to do such weird, dark stuff?' And the answer is pretty simple: It would be weird for me not to," chuckles De Vetten. She says mortality has, and will always be, a subject of infinite fascination. "Death is a fact of life. It is a primary artistic theme. To me, I just prefer to have some levity about it. I enjoy the dark and the morbid, but I want a dash of lightheartedness to go along with it. At this point, if I suddenly started making pink, girly cakes with flowers? My friends and family would probably have me committed."
link
---

Gravdigr Thursday Jul 11 04:58 AM

I wonder if the GutGirl cake buzzes and vibrates when you touch the red parts/portions.

---
Your reply here?

The Cellar Image of the Day is just a section of a larger web community: a bunch of interesting folks talking about everything. Add your two cents to IotD by joining the Cellar.