Undertoad Saturday Aug 25 11:09 AM

8/25: Image backlog clearing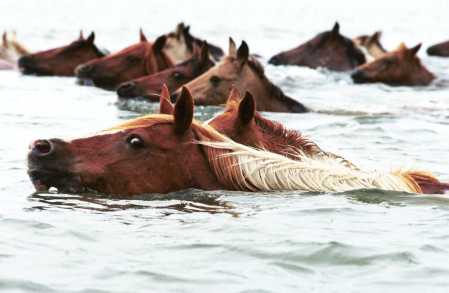 Assateague in late July.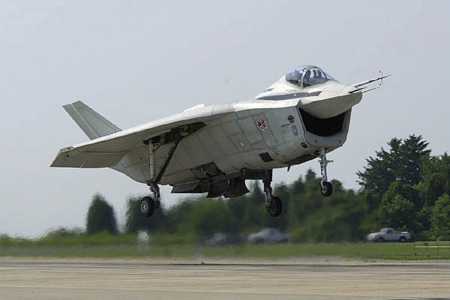 The Boeing X-32B Joint Strike Fighter, a prototype fighting for a government contract against Lockheed Martin, makes a vertical landing. As much as I'm against war, the technologies of war are always pretty cool. The $200B price tag shuts down any coolness factor pretty quickly, though.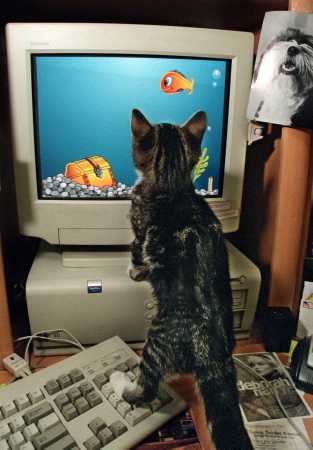 A few months back some guy announced that he had developed "Quake for cats"; that just meant he had come up with software that showed things in a way that interests cats. This week on "The Daily Show" they featured competing cat videos, to much hilarity, and this reminded me of the image I had in the queue for quite some time.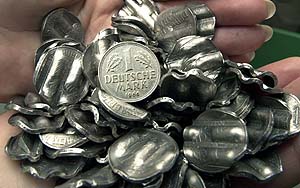 A bunch of marks are "de-coined" by a special "de-coining" machine in preparation for the EU currency.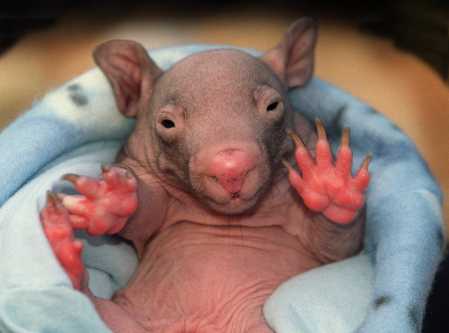 An orphan baby wombat.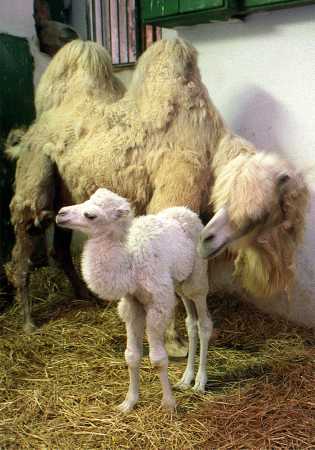 A rare albino camel is born.

---

Hubris Boy Saturday Aug 25 02:04 PM

Quote:

A rare albino camel is born.

An ALBINO camel?!?

Good heavens... do the Perl Monks know about this yet? Isn't this one of the signs of the Aperlcolypse foretold in the writings of St. Larry Wall?

Do you happen to remember where you found find the camel photo, UT?

---

Undertoad Saturday Aug 25 02:18 PM

It was on Yahoo News, but long ago enough that they no longer have an active photo or story about it...

---

jaguar Sunday Aug 26 06:31 AM

You cna lead a horse to water......
hawhawhaw
Yes i am having a bad day. And it started with Debian
look at the claws on that wombat!

---

smed Sunday Aug 26 11:06 AM

no longer feel your pain....

<i>Yes i am having a bad day. And it started with Debian</i>

Well....there's your problem right there !
Can't 'apt-get' yerself started in the morning?
Tired of 'less-than-rock-solid' performance?


there is a better way...

<shameless_plug> ya gotta have slack </shameless_plug>

---

Slight Monday Aug 27 01:54 AM

I think the X-32B Joint Strike Fighter looks fat. I know nothing about it but I like the looks of the F-22 much better. Mabye the X-32B doesn't show up well on radar, who knows, but it looks like it has no payload. I probably don't like it though because I don't like VTOL aircraft.

The crunched up money seems wrong. I hope they recycle it.

And last the mother of the albino camel reminds me of a drugged out hippie.

---

jaguar Monday Aug 27 02:50 AM

Don't get me wrong - debian is great
once you get though the fscking installer
Oh yea then try getting X to work wihtout apt becuase the version bundeled is too old foryour card
then try lilo going apeshit coz you forgot to reconfigure it after moving a partition...
So i gave up, whimped out and used mendrake - its good for desktop - honest sir!

---

jet_silver Monday Aug 27 10:57 AM

Those wacky guys in the Pentagon

It's a field day in the Pentagon, what with the F-22 and the Boeing JSF candidate. The F-22 is coming to us via Lockheed Martin (an ex-employer of mine) for the Special Save the Free World Price of $200M per copy.

There is a hilarious critique (in French) of the F-22 at de defensa.

---
Your reply here?

The Cellar Image of the Day is just a section of a larger web community: a bunch of interesting folks talking about everything. Add your two cents to IotD by joining the Cellar.