I can't figure out how the people who do huge art "installations" make a living.
Stuff that's too big for a gallery or even a museum, is too big for a home so the chances selling it is somewhere between slim and none.
Does it boost their reputation, so they can sell smaller works, enough to justify the cost?
Maybe for Ai Weiwei as he does small saleable things too, but what about island wrapping Christo?
Le Bon Marché department store in Paris has a well known escalator atrium.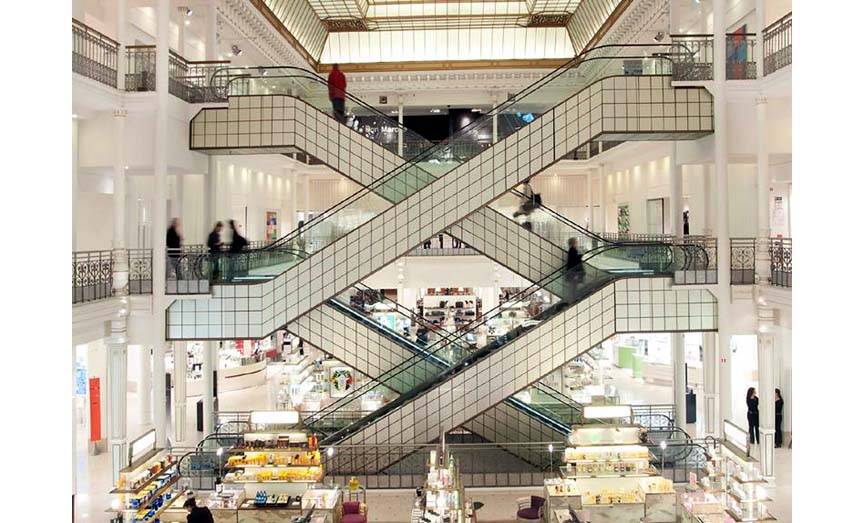 The store invited Leandro Erlich, an artist known for employing optical illusions in his work, to create several installations.
Most striking is making its well known escalator look as twisted as a pretzel.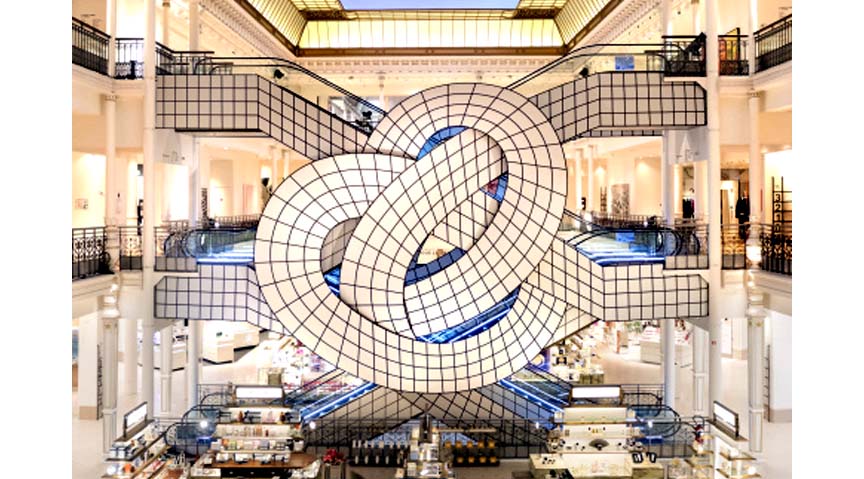 I guess they may have paid him?
link