The US Ambassador to China resigned after the People's Daily refused to print this opinion piece he allegedly wrote.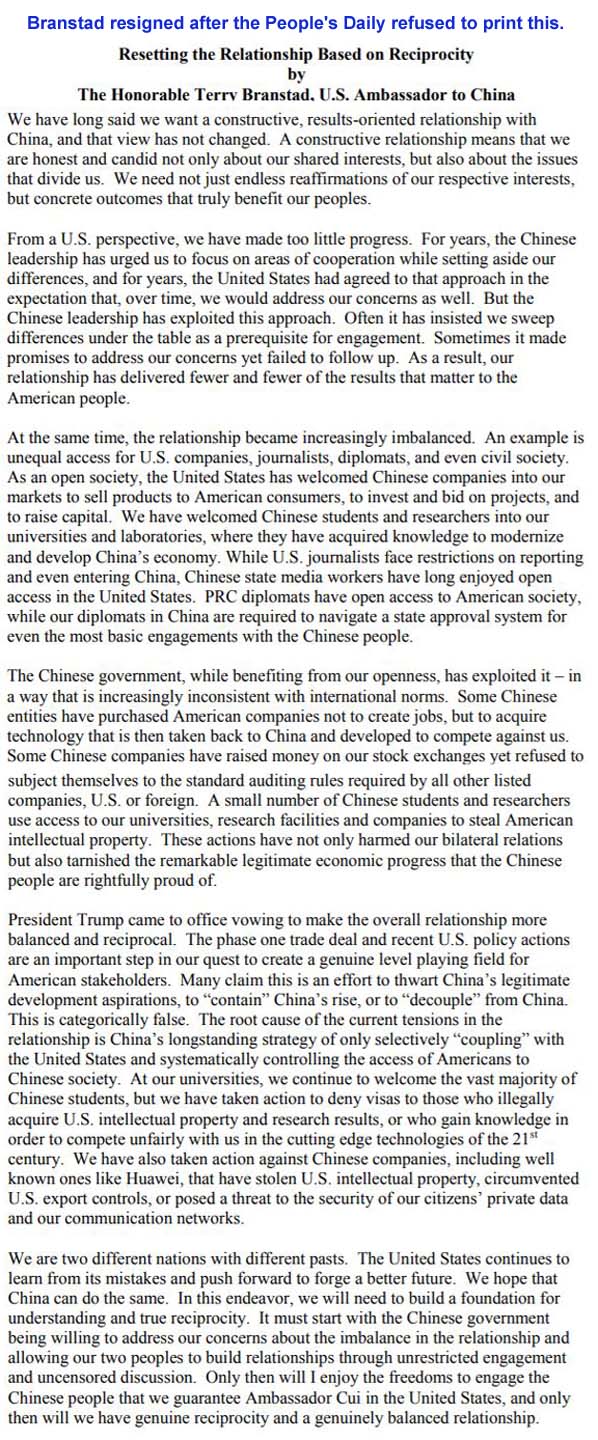 I agree with most of it but had to laugh at China stealing technology when Greedy American companies send it all
to China to be manufactured, and lay off 1,000 Americans so they can get their widgets made for 18 cents less.
What, they didn't think the Chinese would learn from their technology?
And every company on the NY stock exchange is hounded quarterly by brokers and investors as well as tax auditors
to show exactly what's going on. Yet the greedy bastards hoping to score big dump $cazillions into Chinese
companies who show nothing.
Never forget... it was Nixon who started this shit.