Not a car type car, no provision for luxurious amenities like seats, but a self propelled vehicle car type car.
OK, a damn cart but self propelled... and history's first programmable device.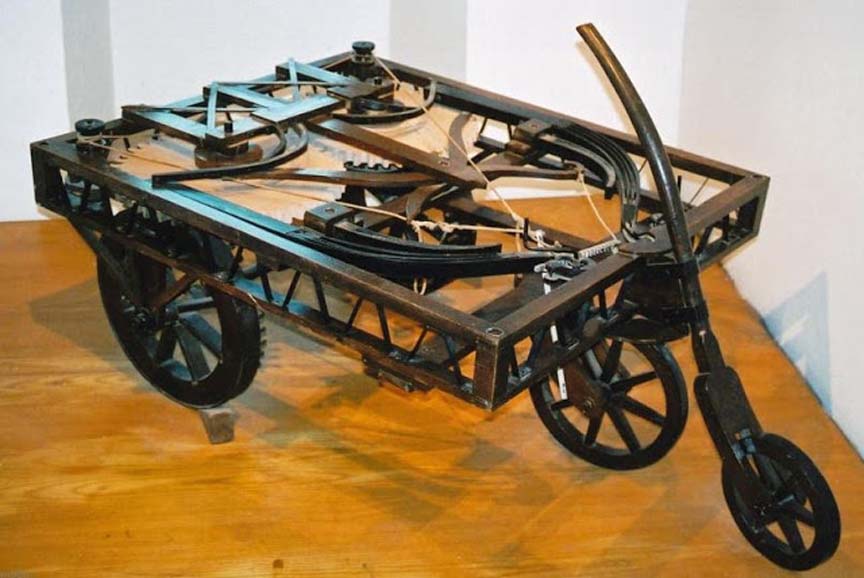 Quote:
Although not strictly a car in our modern sense as it did not have seats for a passenger (although this is a simple modification) it is by all means a very well designed machine. In fact, it is so well designed it is unlikely that it could have been built to Leonardo's specifications for at least a couple of centuries as very detailed machine tooling would be required to build the complex gear systems inside the car.
I disagree, the combination of pieces in this design is clever, ingenious even, but neither complex nor precision.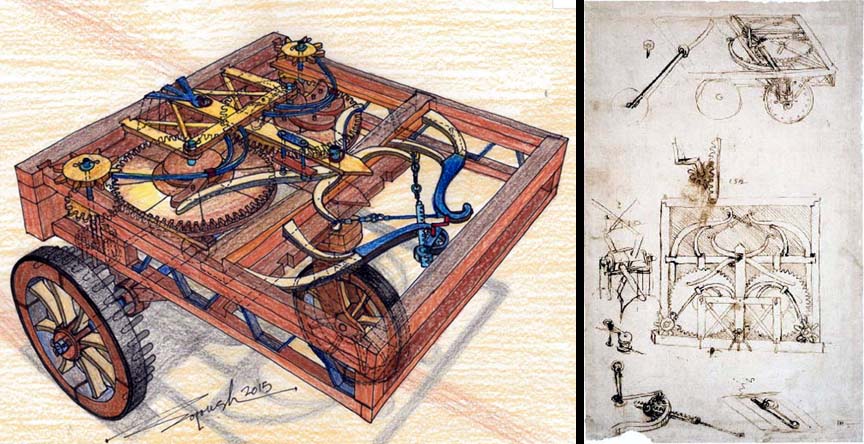 Quote:
Leonardo's Car was spring driven so it had to be wound up before it would move, you can see the spring in the image above. It was also programmable – pegs were put into small holes to tell the wheels of the car to turn at certain points in time during the journey, his was all controlled internally by complex gearing and cog assemblies.
Based on the spring diameters and instructions on Leonardo design, it is estimated that the machine could move for up to forty meters before needing to be recoiled.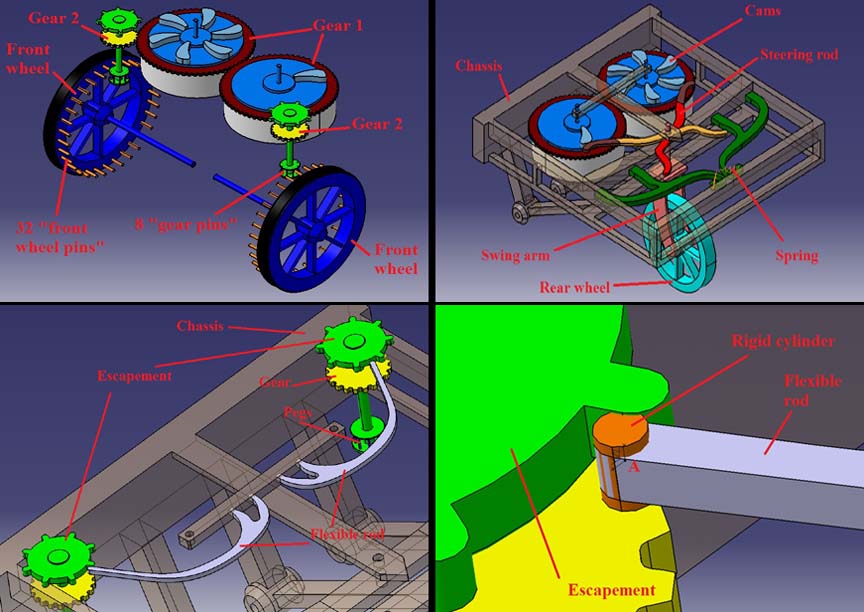 You can get a model kit on Amazon for $20 bucks.
link
link