In Ceredigion, Wales, is a slate mine which opened in 1836 and closed in about 1960.
Exploring the mine is very dangerous as itís wet, slippery, and bits of slate fall from the ceiling.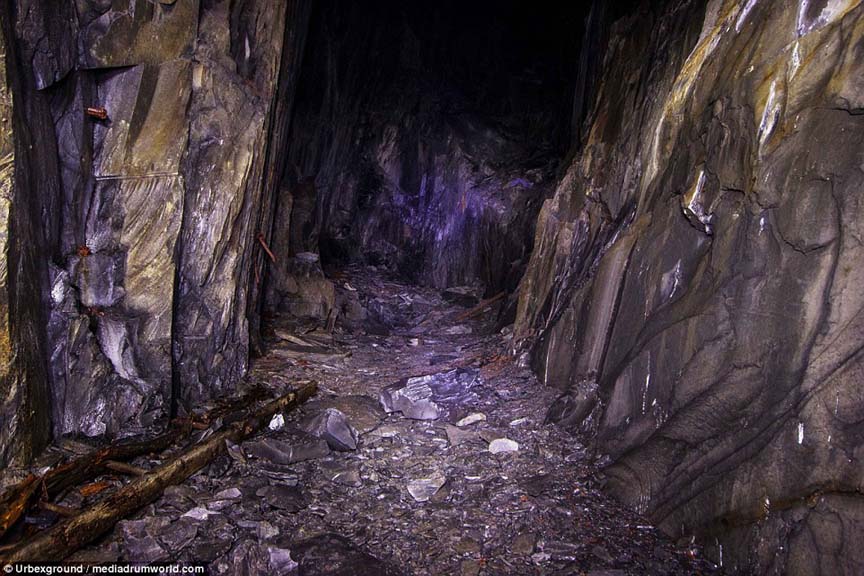 But the biggest story was about 100 cars shoved through a hole in the ceiling over the last 50 years.
Iím sure some insurance companies would be interested in the VIN numbers of those cars.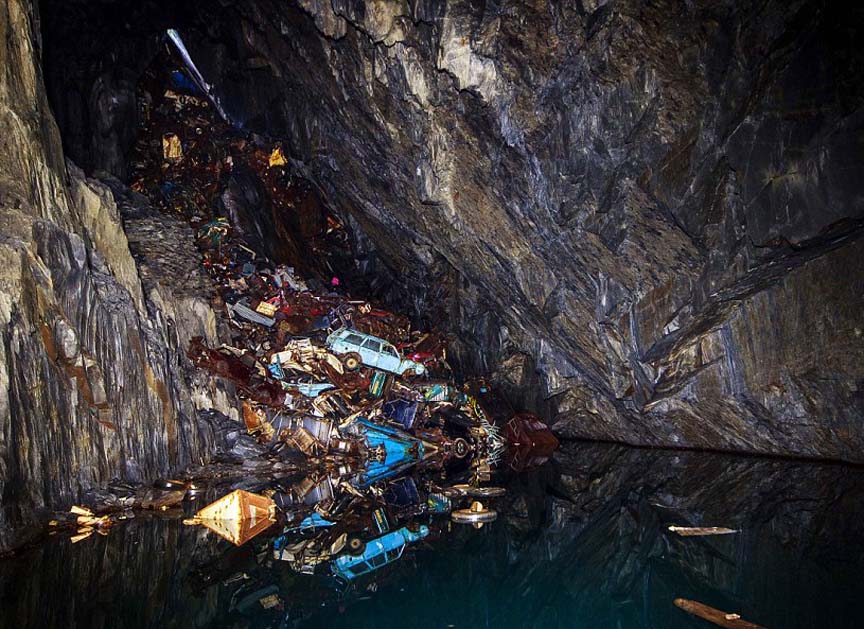 Quote:
'There was something so surreal about this exploration, it was totally dark, wet, slippery and very dangerous. And then you see the most unexpected thing, a mountain of old cars.
'My theory about the cars is that they may have accidentally been off the road and crashed down there.
'The road is pretty dangerous in this area, especially when wet. It was probably too expensive to tow cars up and out into the nearest town.'
I donít think his theory that wrecks would be disposed of here rather than towed, is logical.
link