328+ million people is a lot, but there is 3,531,905 square miles to spread out so everyone doesn't have to live in Levittown...

But as many maps as I see showing where people live they fascinate me everytime...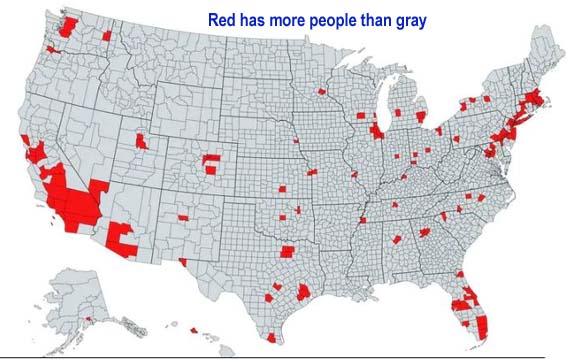 There's always a slightly different approach...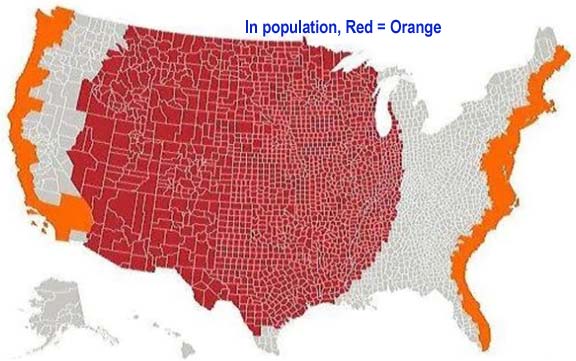 They all show the intense disproportion but I guess it's where the jobs are...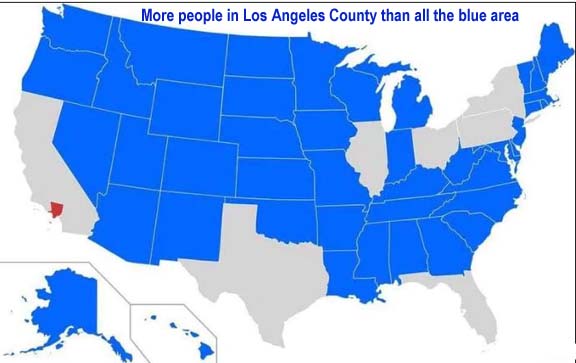 Of course LA County = 4753 sq/mi, NYC = 303 sq/mi, Chicagoland = 234 sq/mi, and Philly County = 143 sq mi.
Living where the work is reflects on how we use the land.
This shows how much for Xmas trees, maple syrup, golf, tobacco, flowers, etc.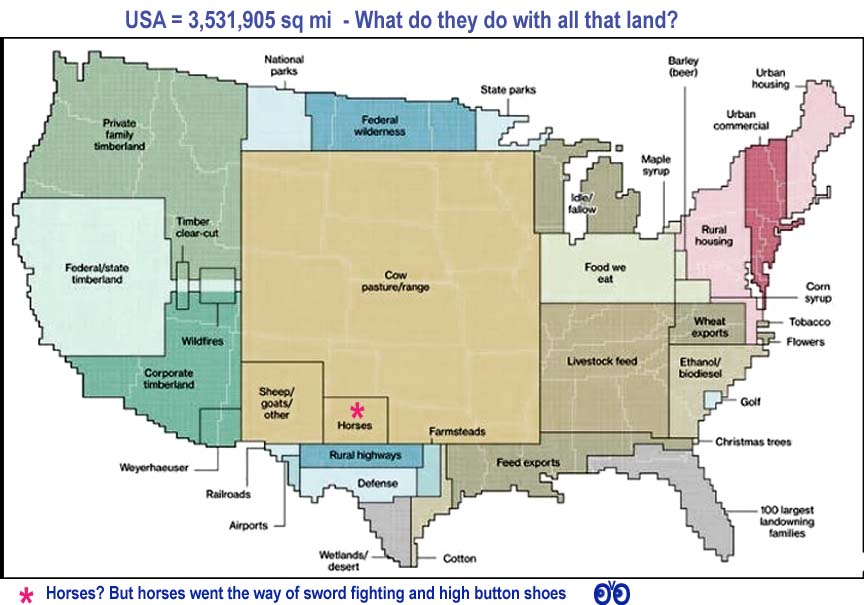 One thing you can't argue with is this map shows the top states.