For some reason there's a lot of people who want to pay a whole lot of money for a cup of coffee. Of course they have to change
the name to latte to protect the guilty and assuage the guilt of trying to buy cool.
But what do I know, coffee is the only non-injected drug I won't do... if you're buying.
For some reason there's a few people who feel compelled to mess with the signature foam on top of this $3 to $7 cup of coffee.
I don't know if it's responding to the nagging inner artist, or easing the guilt of selling you a $3 to $7 cup of coffee.
Some just move the foam around, but this woman adds color and really works at creating masterpieces...
... just to end up on your upper lip... or worse.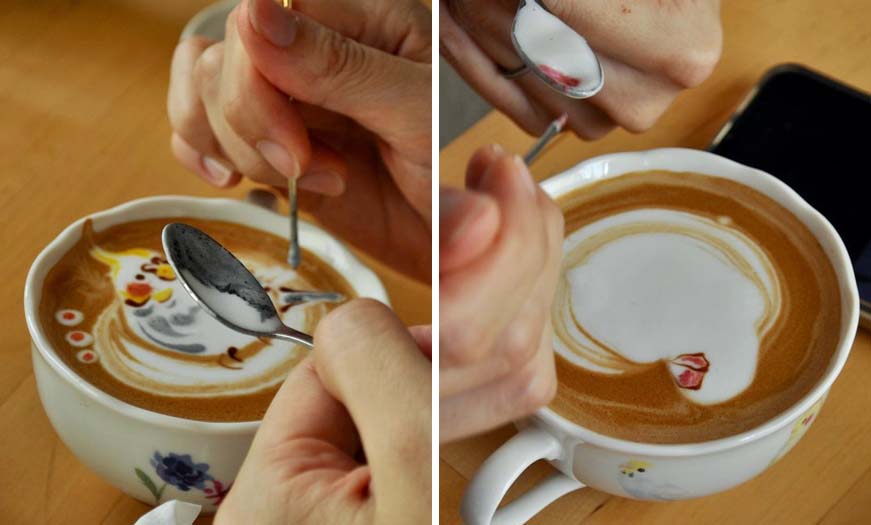 Quote:
Latte art is big in Japan, which is home to latte-art books, magazines, and championships. Japanese baristas regularly take home accolades in international competitions such as the World Latte Art Championship and the Latte Art World Championship Open. The burgeoning field has produced formal categories. Baristas using the free-pour technique control the flow of milk and foam with just the movement of their wrist, without touching the surface of the drink. To create more intricate designs, baristas using a technique called etching draw designs in the foam with the tip of a metal thermometer or bamboo skewer. Other techniques include heaping foam to form a character that rises out of the cup (3D latte art), or even machine printing a photographic image on the foam with ink made of coffee.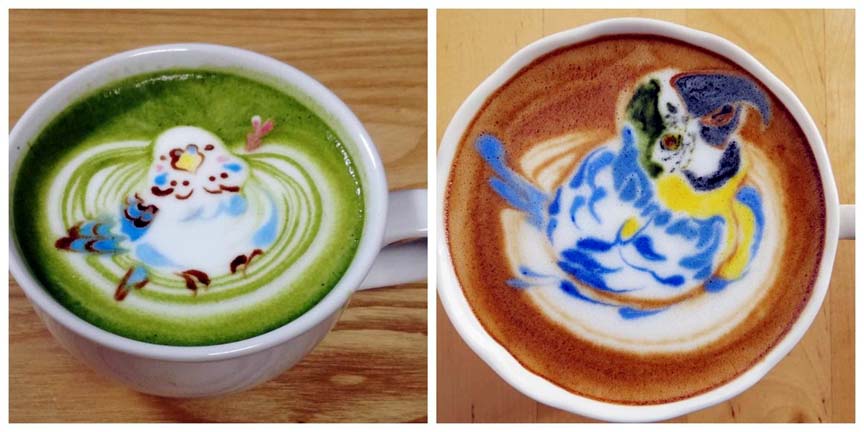 Quote:
"I try to make each latte in seven to 10 minutes, with five minutes being the goal," she says. "You don't want the drink to be lukewarm." Rather than perfecting every detail, she prefers to work quickly and make something impressionistic. The work is, after all, extremely ephemeral, lasting only about five minutes before the lines start to melt and disintegrate.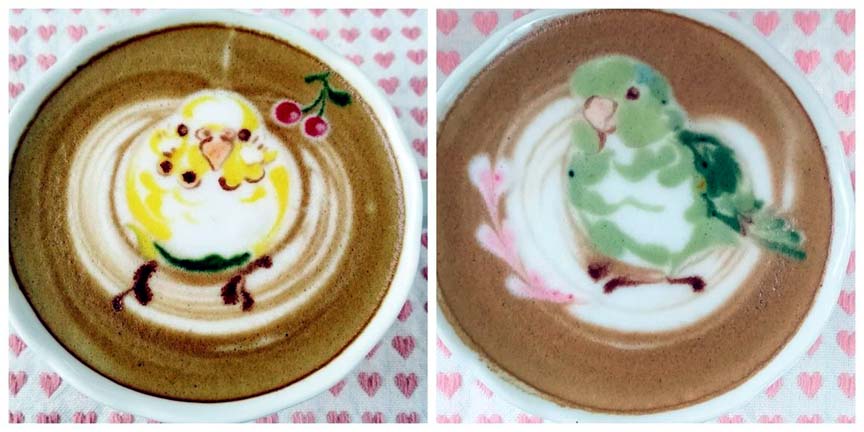 Hey, maybe she's trying to make sure people don't burn themselves, good do-bee.
But 7 to 10 minutes sounds like a long time to wait for a cup of joe.

link