The skyscrapers of New York City took off with the invention of the passenger elevator. Ever larger and taller but looking the same.
Either brick or stone and lots of windows, lots and lots of windows.
Later they all became sterile steel and glass rectangles, bragging height not beauty.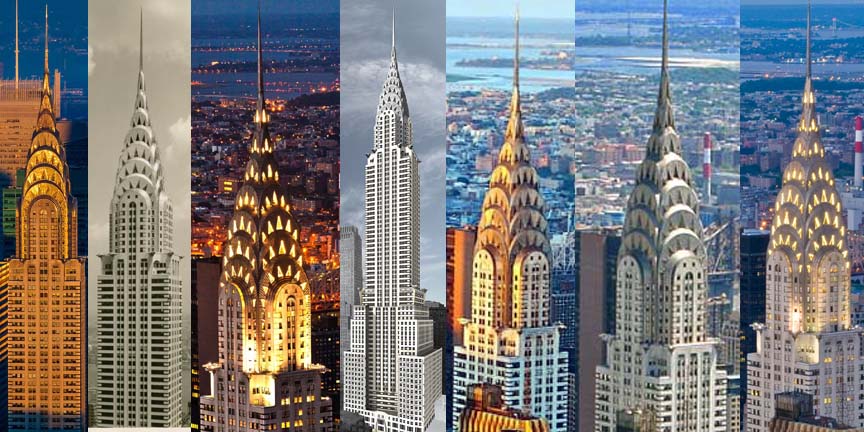 But for a short time in between, they built skyscrapers with personality. This included my favorite, the Chrysler Building, followed
shortly by King Kong's dildo, the Empire State Building. These buildings were cool, unique, instantly recognizable, and beautiful.
The Chrysler is a pipsqueak at 320 meters (1050 ft), but in 1930 it was the bee's knees.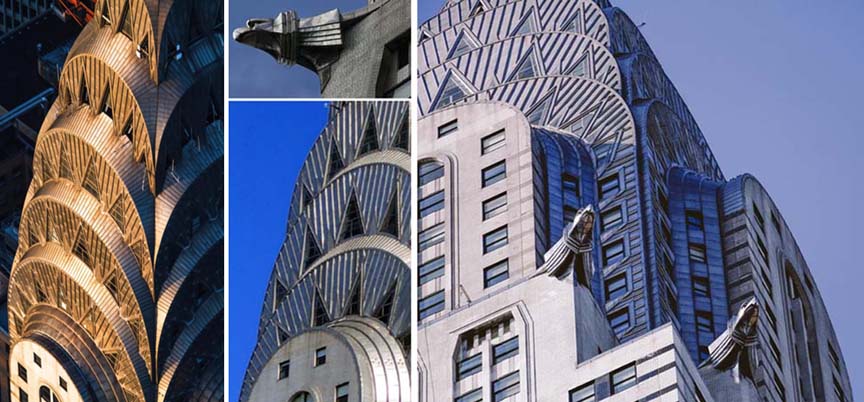 Abu Dhabi Investment Council (an Abu Dhabi government fund) paid $800 million for a 90% stake in the property in 2008, now
it's up for sale. The owners of the 1930 art deco office tower—and New York developer Tishman Speyer—have hired CBRE Group Inc,
to market the property, according to Darcy Stacom, chairman of the firm's New York City capital markets group.
link