Different strokes for different folks. When you look a picture it may elicit different thoughts that from someone else.
It could be a scholastic or emotional response depending on your background, experience, and education.
This picture reminds me how comparatively young Ike's Interstate system is, how he was impressed with the German Autobahn
system during the big one, WW II, and pushed for that here. It is a system that was modeled on the Pennsylvania Turnpike
which opened in 1940 (I have a commemorative medal they gave out when it opened).
The Interstates were a great boon to trucking, it allowed them to put a hurtin' on the railroads freight traffic.
I vividly remember traveling from Massachusetts to Florida and back by car before the Interstates.
Three long days down, and three long days back, out of a two week vacation.
Boring, especially after doing it for a few years.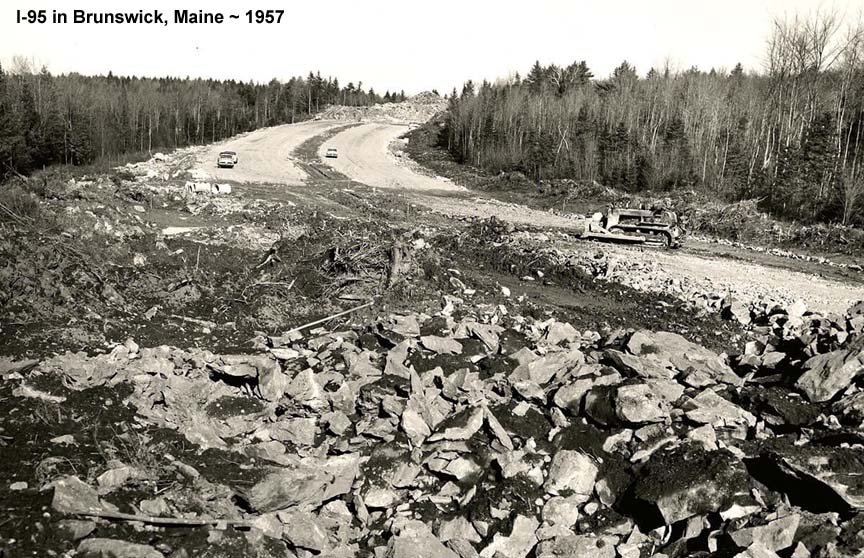 A second train of thought is how the rocky soil of New England made it so difficult to till. Farming was difficult and labor intensive.
When my Grandmother's little 2.5 acre garden was plowed every spring it meant at least a day picking up rocks and adding them
to the stone wall. Rocks were like a winter crop, every year.
That's one of the reasons so many left to go west when promised flat, tillable, fertile ground they could grow crops on.
That meant with the same labor they'd be able to manage more land and support larger multi-generational families.
Besides the grass is always greener on the other side of the alleghenies.

link
link