Ryan Weimer of Kaizer, Oregon, has two boys with Spinal Muscular Atrophy, a branch of Muscular Dystrophy, so will spend
their lives in wheelchairs. Starting in 2008, each Halloween he'd build costumes for the wheelchairs so they could go
trick-or-treating like the other kids.
For six years the costumes made the local news, then national news, and lit up the internet.

Ryan set up a kickstarter five years ago and collected $25,000 to create The Magic Wheelchair non-profit which has provided free
costumes to wheelchair bound kids.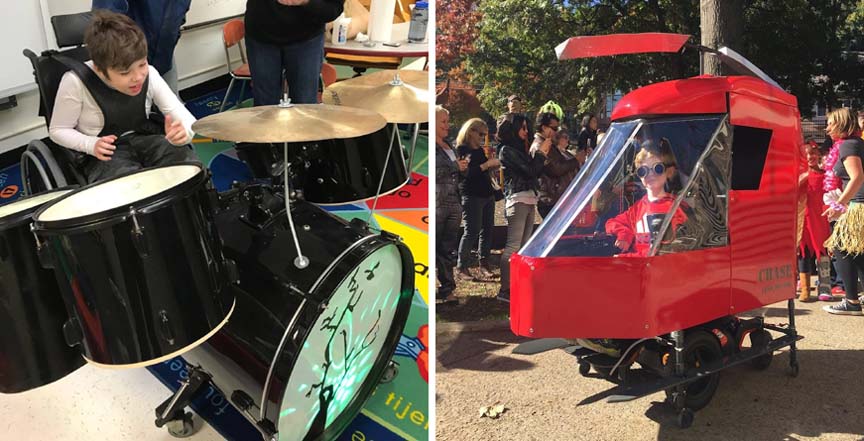 In 2015 they built 5 costumes in Oregon and 2 in Georgia. In 2016 it was 25, 2017 produced 50, and 2018 saw 100.
Each costume takes 200 to 400 man hours and costs about $1500.

Quote:
In 2017 they had grown to 50 teams around the country and still growing. They are also making costumes so the kids can
go to comic book and pop culture conventions dressed as their favorite character.

link