I love pictures of the tall ships, especially when the crew is lined up on the yardarms.
Sailors line the mast of the tall ship ARC Gloria, training ship and official flagship of the Colombian Navy.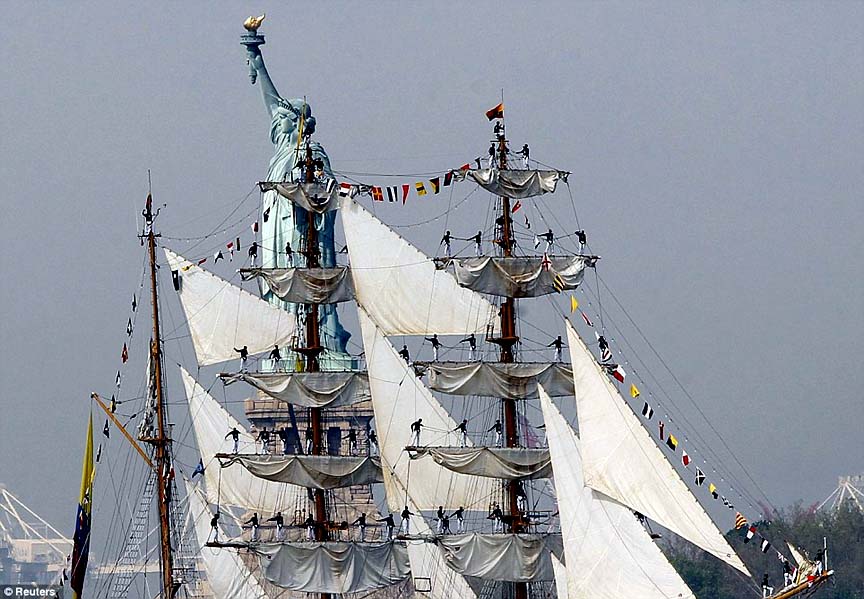 The tall ship Cisne Branco, a Brazilian Navy ship, passes the Statue of Liberty in New York Harbor.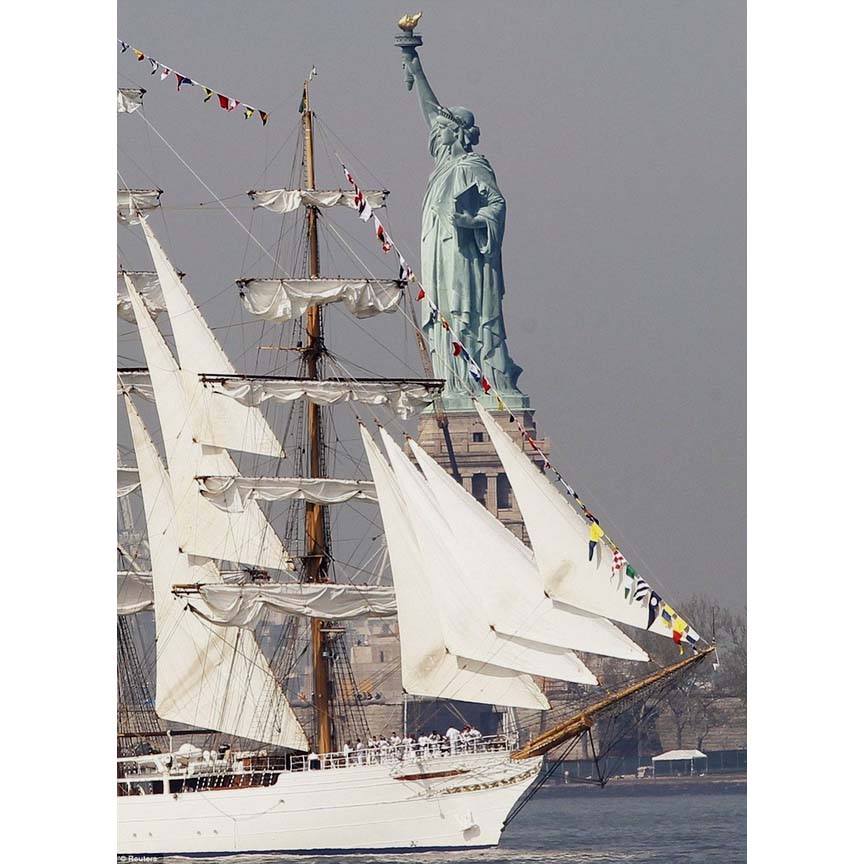 These pictures are from 2012 Fleet Week.
link