Colleagues and friends called her Bee, because her name was Beatrice Shilling OBE PhD BSc MSc CEng. But close friends called her Tilly.
At 14 she couldn't keep up with her older sisters bicycles so she bought a Royal Enfield motorcycle and learned how to take it apart and rebuild it.
She apprenticed to an electrician and electrical linesmen, then borrowed £100 for tuition from the National Society for Women's Service.
She earned an electrical engineering (BSc) degree, then a MSc for IC engines. Hired by Royal Aircraft Establishment (RAE) as an Assistant III in the Technical Publications Department. Writing an instruction leaflet for the Bristol Pegasus engine, the valve seats must be cooled before pressing, so she wrote stop an ice cream truck and grab some dry ice. She was transferred to the engine department. She raced a Norton 500 on two wheels and a Lagonda Rapier on four.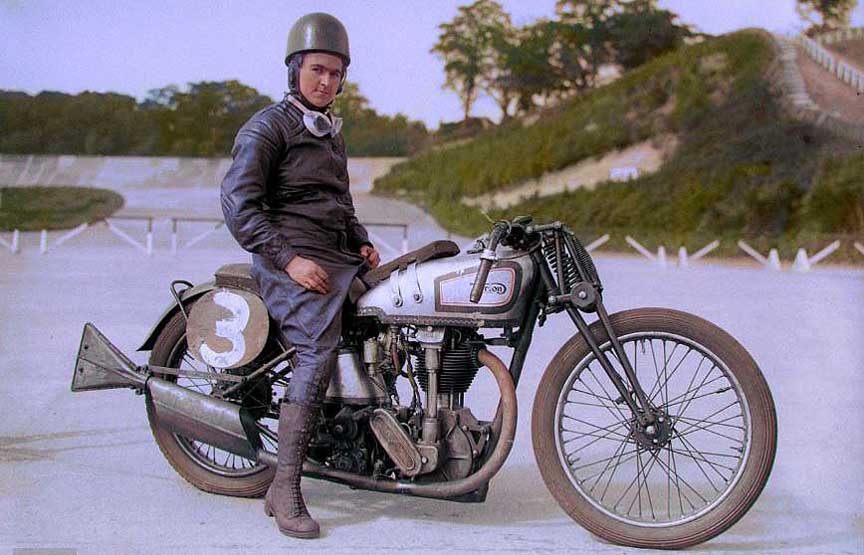 The Big One, WW II, came with the battle of Britain and the Brits were getting their ass kicked because of a fuel problem. Tilly married in '38 but all the pilots still wanted her orifice. She invented a shilling sized plug with an orifice to fix the problem. Contrary to legend, only a half dozen were installed while systems were altered, her contribution of understanding the problem and coming up with the right solution, may have won the war.
After the war she worked on rockets, listed OBE in 1948, promoted to senior science officer in '55, won the Lightfoot medal for refrigeration, and after retiring an honorary doctorate from the University of Surrey in 1970. She was a crack pistol shot and in her golden years still screaming around town on what was probably the fastest Triumph Dolomite Sprint in the country.
link
link