The future is unwritten
Join Date: Oct 2002
Posts: 70,257
July 29th, 2019 : Doctor Sew & Sew
---
More feisty broads pushing back by becoming doctors at a time when just being out of the home raised suspicions of moral turpitude.
But like all proper young ladies of the time had been taught "lady skills" like sewing, cooking, and embroidery.
Quote:
The Woman's Medical College of Pennsylvania—which began its life, in 1850, as the Quaker-founded Female Medical College of Pennsylvania—was among the earliest American institutions to grant degrees to female physicians. The school eventually went coed, and was rebranded as the Medical College of Pennsylvania, then merged with Hahnemann University (formerly known as Hahnemann Medical College), and eventually became part of Drexel University. The sham is now in the collection of Drexel's Legacy Center. There, archivists store it in a large, flat box, and it sits alongside photographs, letters, journals, and other ephemera that narrate the experiences of some of America's first female MDs—both inside and outside the hospital.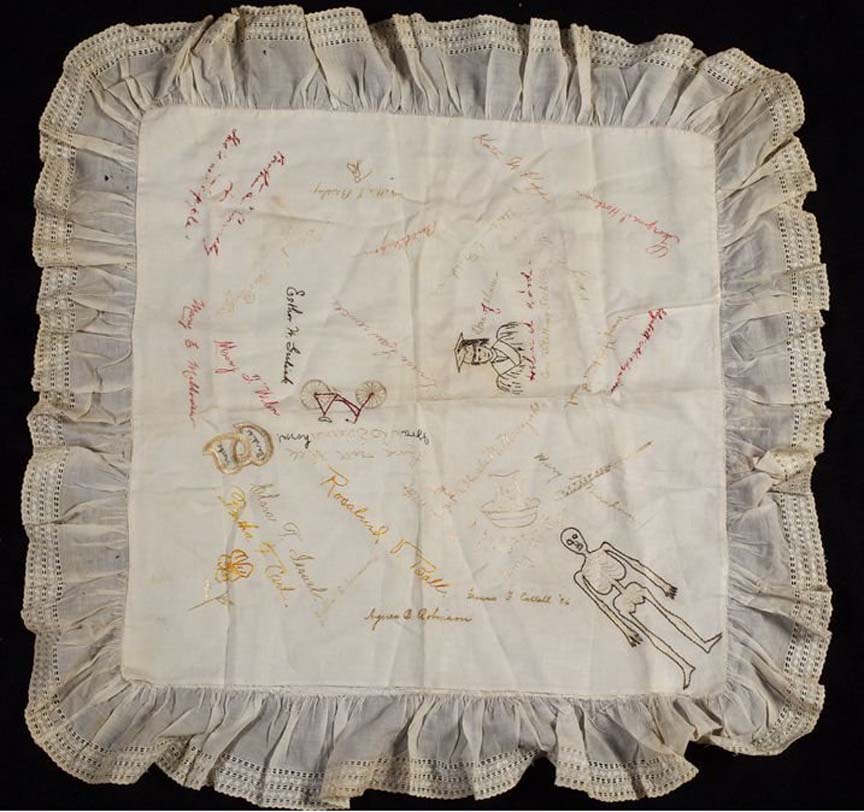 Quote:
The class of 1896 made a particular point to document their lives with their teachers, patients, peers, and cadavers. The class historian, Laura Heath Hills, collected their experiences in a notebook, "Souvenirs of the Class of 1896." Its handwritten pages include musings about whether a premature infant would survive the night in her incubator, and how the class president had earned a plum position by touching "the arthritic spot" in another doctor's heart.
The doctors-to-be also chronicled their lives outside of the classroom, but medicine was rather all-consuming. The students snapped photos of one another poring over brick-thick books, or scrutinizing a bone against leafy wallpaper. They bonded in their snug bedrooms and over shared meals, and they pulled pranks, such as smuggling skeletons into their dormitory and dressing them up in jaunty jackets and caps.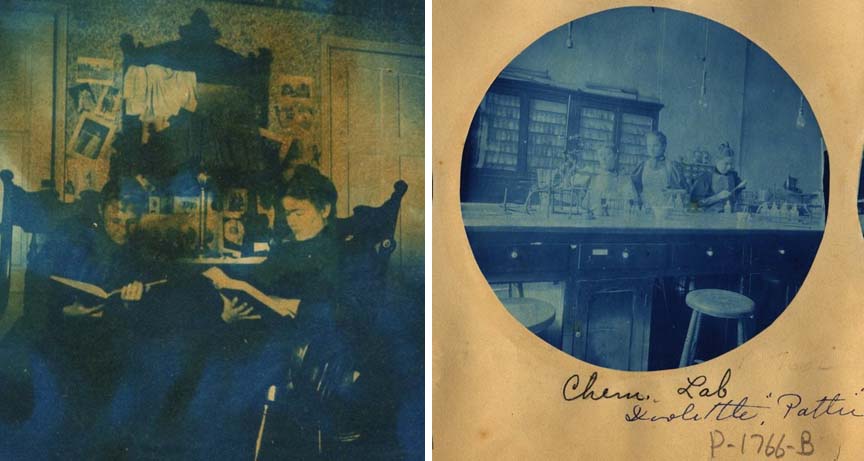 Quote:
At the Woman's Medical College, at least, the curriculum spanned anatomy, chemistry, physiology, hygiene, and more. Students scribbled notes in lectures, peered through microscopes, bandaged wounds, and dissected cadavers while wearing waist-nipping, floor-grazing dresses. On one busy February day in 1893, a student told her diary that she had spent four hours in the laboratory, followed by three hours of classroom instruction, and then three hours with her cadaver. But training—and possible career paths—often differed for men and women.

At the time, female doctors were often shunted toward obstetrics and maternal health; in an era in which health reformers had appointed women the stewards of family well-being and hygiene, female physicians were frequently trained mostly treat other women and their children, with a focus on preventive care. So students at the college paid house calls to pregnant patients, and collected urine samples and performed pelvic exams outside the hospital. The male students studying nearby were way less likely to do so. Prior to the 20th century, writes nephrologist and author Steven J. Peitzman in a history of the college, "such practical maternity work occurred rarely in all-male American schools, from many of which it was possible to graduate without ever having delivered a baby."
At the time, the invention of toilet paper was only 39 years old.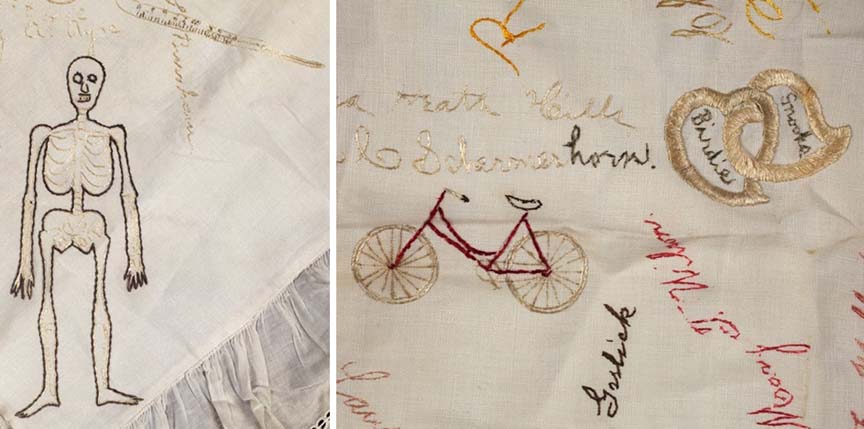 Anything you can do
She can do also
And do it all in a
Floor length dress.
link
__________________
The four horsemen ~ Hahn, Azar, Redfield, & Trump.