July 30th, 2019: Desert Bloom
---
Several years ago I gave National Geographic a DNA sample for an ongoing study, in return they told me what I already
knew, my ancestors were as common as they come and just part of the herd.
But I was curious when they talked about the desert getting green and back to desert.
All it takes is water.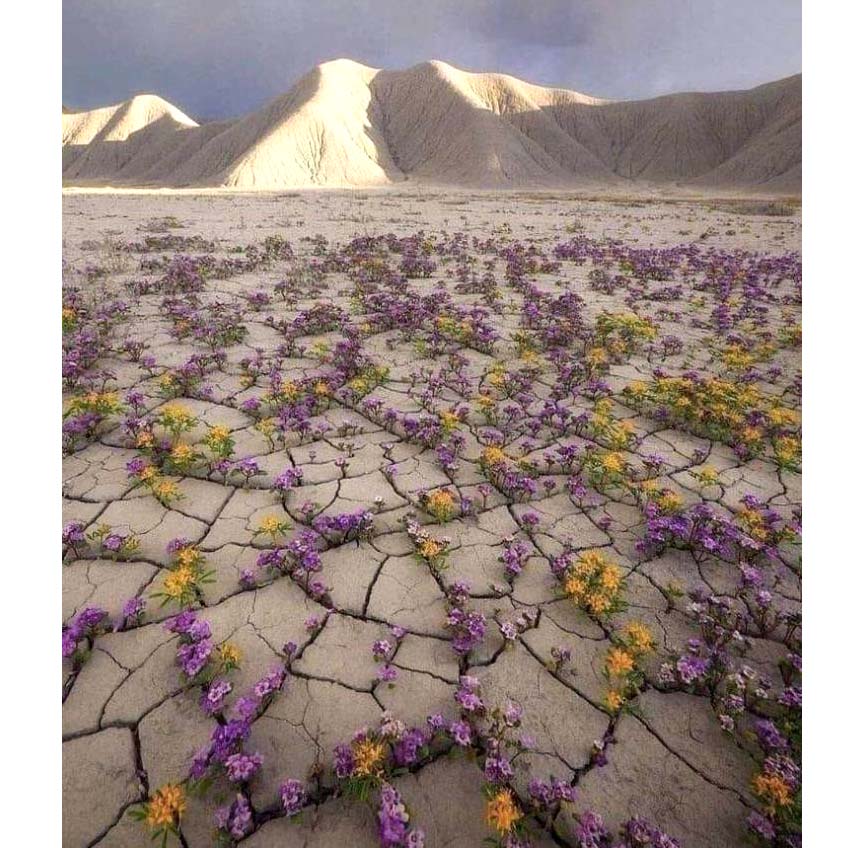 Quote:
It is also likely that a fluctuation in climate may have contributed to your ancestors' exodus out of Africa. The African ice age was characterized by drought rather than by cold. Around 50,000 years ago, though, the ice sheets of the Northern Hemisphere began to melt, introducing a short period of warmer temperatures and moister climate in Africa and the Middle East. Parts of the inhospitable Sahara briefly became habitable. As the drought-ridden desert changed to a savanna, the animals hunted by your ancestors expanded their range and began moving through the newly emerging green corridor of grasslands.

Fast-forwarding to about 40,000 years ago, the climate shifted once again and became colder and more arid. Drought hit Africa and the Middle East and the grasslands reverted to desert, and for the next 20,000 years, the Saharan Gateway was effectively closed. With the desert impassable, your ancestors had two options: remain in the Middle East, or move on. Retreat back to the home continent was not an option.
So my kinfolks saddled up Clyde and moved on.
__________________
The four horsemen ~ Hahn, Azar, Redfield, & Trump.