A critically endangered Sumatran elephant named Seruni gave birth on July 24th in Riau, Indonesia, on the island of Sumatra.
For some reason the Conservation Response Unit named the calf Yuyun.
Seeing this photograph of the baby at three days old, I'd have called it Harry.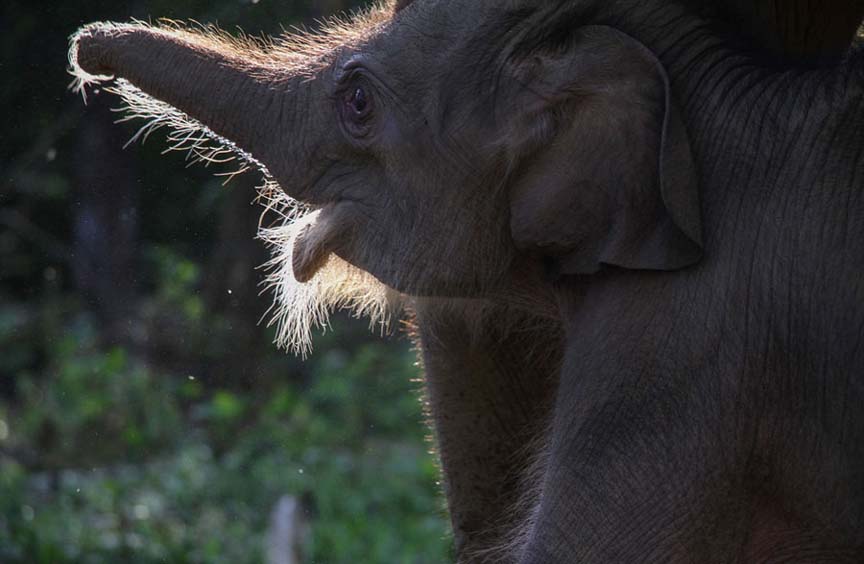 Quote:
Sumatran elephants are a protected species, but rampant deforestation for plantations has reduced their natural habitat and brought them into conflict with humans.
The newborn was found with its 40-year old mother Seruni, who was being closely monitored by the agency in anticipation of the birth inside a conservation forest in Riau on the island of Sumatra. "The calf is constantly being guarded by its mother and two other adult elephants."

Dozens of elephants were found dead in Sumatra last year, including an adult without tusks in Aceh, along with its abandoned 11-month-old calf. Most were killed by humans, according to conservationists.
Last month, a pregnant elephant was found dead in a palm oil plantation in Sumatra, in what authorities suspected was a deliberate poisoning.
There are believed to be around 2,000 Sumatran elephants left in the wild.
link

link