Power Been Off?
---
Handy tip for checking your larder when you've been away.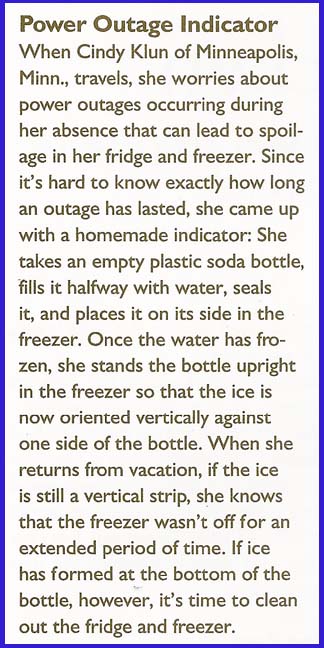 Someone told me his wife freezes a cup of water and places a penny on top.
That is better because you can tell if the power has been off and if you've been burgled.

__________________
Tony Montana, Tony Soprano, Walter White, Frank Underwood, and Donald Trump.